With the social distancing measures associated with Covid-19, our local garden centre has been running a 50% sale on its fruit trees to get rid of mounting stock. We took advantage of this offer and have now fully planted our orchard that consists of 25 fruit trees.
Our choice of trees was based on what we could do with the fruit. So we have apple, plum, pear, quince and cherry trees. Cherries can be a problem because they get picked off by birds, so we purchased some protective netting that will hopefully protect our harvest.
I'll be honest, digging the holes manually was a huge job, but now that they're in, we just need to water them to get them established. Where's the rain when you want it?
So what did we get? Good question. There are varieties we know and others we don't, so we'll report on which fruit options have been the best. In most instances we have two of each.
Sunburst cherries
Lanes Prince Albert (apple)
Charles Ross (apple)
Howgate Wonder (apple)
James Grieve (apple)
Peasgood Nonsuch (apple)
Quince Vranja
Conference Pear
Merryweather (plum)
Marjorie's Seedling (plum)
Victoria (plum)
Frankly, our orchard doesn't look very impressive at the moment. It's just a bunch of sticks, branches and twigs with identifier labels in a field, but we're looking forward to nurturing them to healthy, established trees that play a role in our sustainability journey.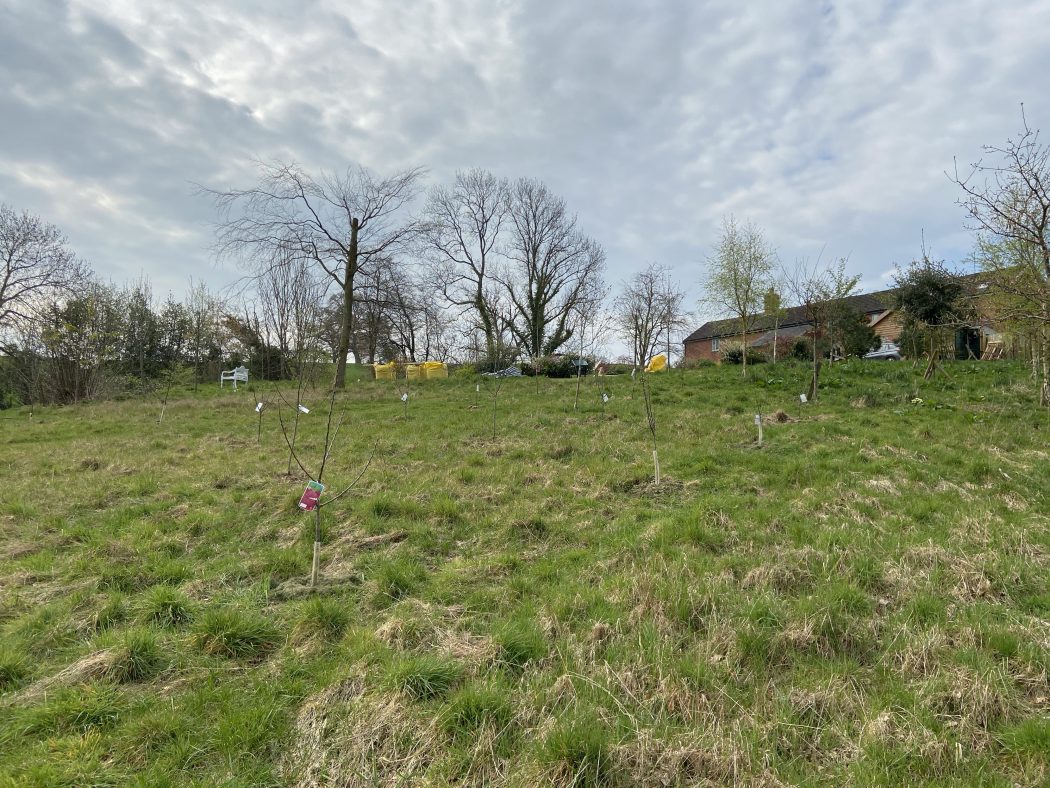 Most of the varieties of trees we have will encourage birds and beneficial insects, improving our biodiversity. From what we've read our little orchard should have a positive effect on the ecosystem.
We will provide regular updates on our progress.