After the comments we received on our Makita battery operated chainsaw review, I've discovered the importance of keeping the chain sharp and tight. In this video we look at how to go about tightening and sharpening a Makita chainsaw.
We tighten and sharpen the chain on a Makita DUC353 battery operated chainsaw. You don't need any tools to tighten the chain, but you need a sharpener to get the teeth sharp.
When we purchased our chainsaw, we also bought a Stihl chainsaw sharpener, which is essentially a round file on a metal frame that helps you guide it at the correct height. It's an essential piece of kit if you have a chainsaw.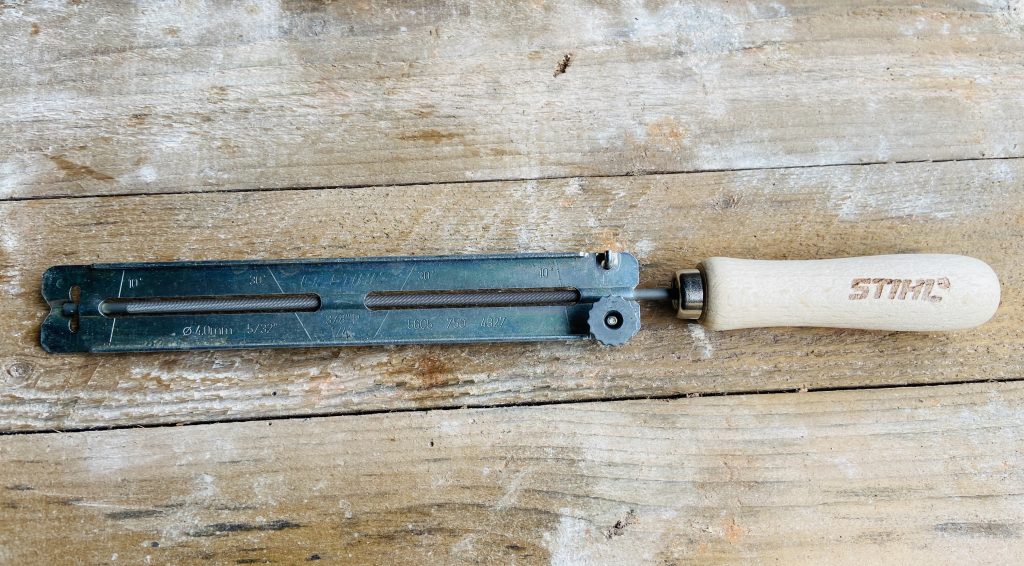 Please watch the video below if you'd like easy to follow instructions on tightening and sharpening a Makita chainsaw.