Last summer, we did some major maintenance work on our garden room, which culminated in us painting the outside wood in a high-quality, weather resilient paint: Zinsser All Coat Exterior Satin.
We had the paint matched up to Farrow & Ball's Green Blue by Decorating Centre Online (excellent service and turnaround time), and this paint has turned out to be an amazing purchase. We are now loyal Zinsser customers, and they will be our go-to paint going forward. The garden room took a hammering this winter and the paint has stood strong, and looks as good as the day we painted it. It really is great quality stuff.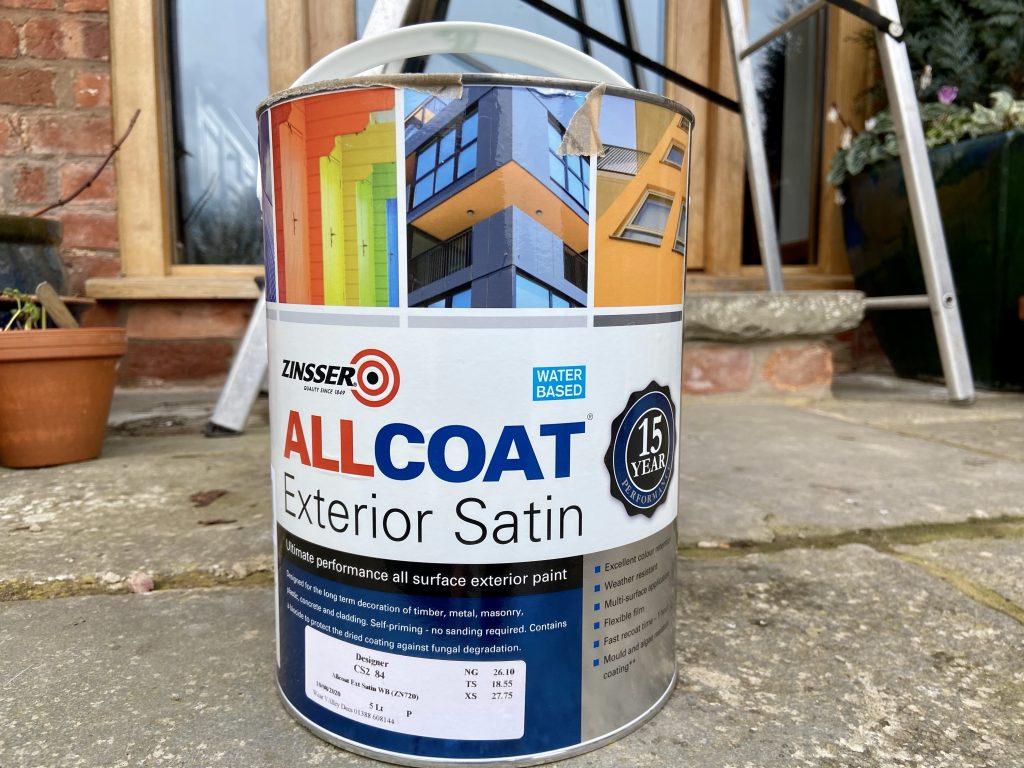 The previous owners had painted the front porch using an indoor paint and only applied a single coat – that was their style. So Kirsten decided to restore and spruce up it up this week. And what a difference it's made. Not only has it livened up the area, but we've weatherproofed it too. The before and after pictures speak for themselves.