My Milwaukee impact driver screwdriver bits arrived last week in the post, and they've been in Coronavirus quarantine in the garage.
I used them for the first time yesterday on an easy project, hanging up our new post box. We've been using an assortment of bits on our Einhell impact driver, and it's amazing how much better the PZ2 90mm new bits from Milwaukee drive screws in.
The big test for the new bits will be over the weekend and into next week when we start constructing the fence around our vegetable patch.
This is my first purchase of anything from Milwaukee as a brand, and I'm extremely impressed. So far, it's easy to see why they're a premium brand. The bits are extremely well designed and snugly fit most the screws we use. In addition to this, the steel also appears to be extremely durable.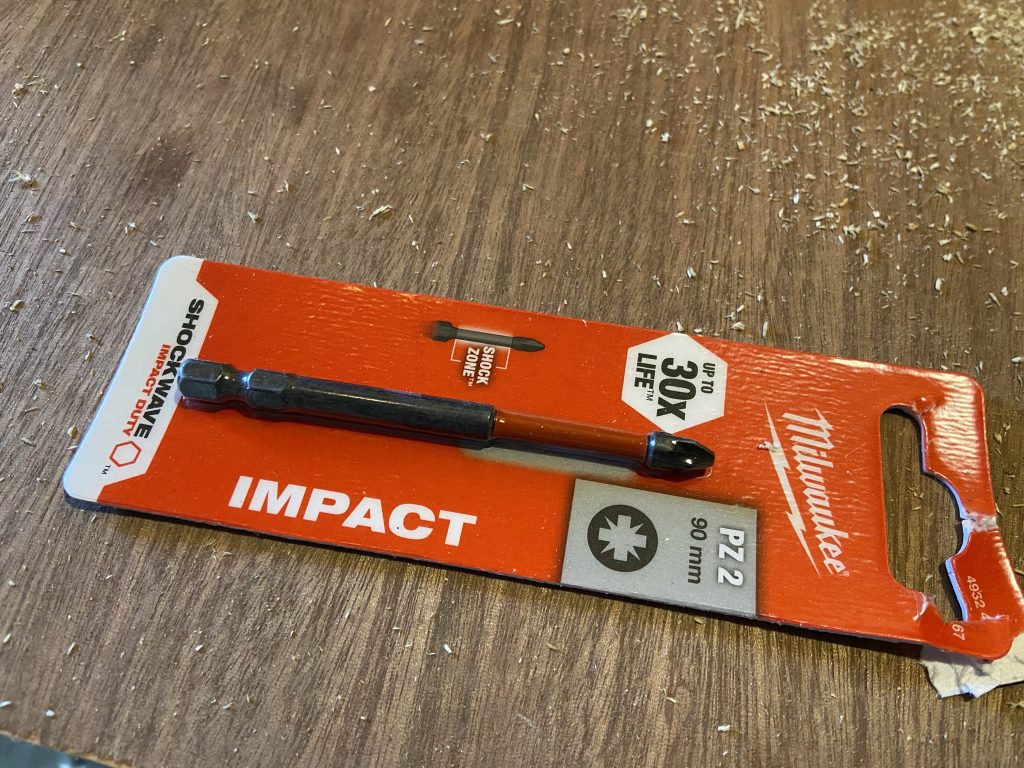 From what I've read, the red Shock Zone has been designed to reduce stress at the tip of the bit that's supposed to lead to less breakages.
More thoughts and opinions to come as we use the bits more regularly on different jobs.