As my DIY skills evolve, I've identified that a great quality wood glue is an important weapon to have in your woodworking arsenal. I've also discovered that not all wood glues are created equal. This is our Gorilla wood glue review.
Let me cut to the chase. This stuff works, and it works extremely well. I have glued a lot of different wood pieces together using this glue and it bonds them incredibly well.
To get the best results, I've always clamped what I'm gluing for a few hours and when the clamps are released what you've glued together is not going to get unstuck. Gorilla's manufacturers claim that their clamp time is 20-30 minutes, but I don't take chances as I'd rather have it set and bond properly so I always clamp for a few hours. The total cure time is 24 hours. That's pretty good for a wood glue.
Most recently, I glued our new "large parcel box" wood sign to the extra large delivery box I built, and clamped it overnight. The sign is not going anywhere, and we can use it as a handle to open the heavy lid if we want.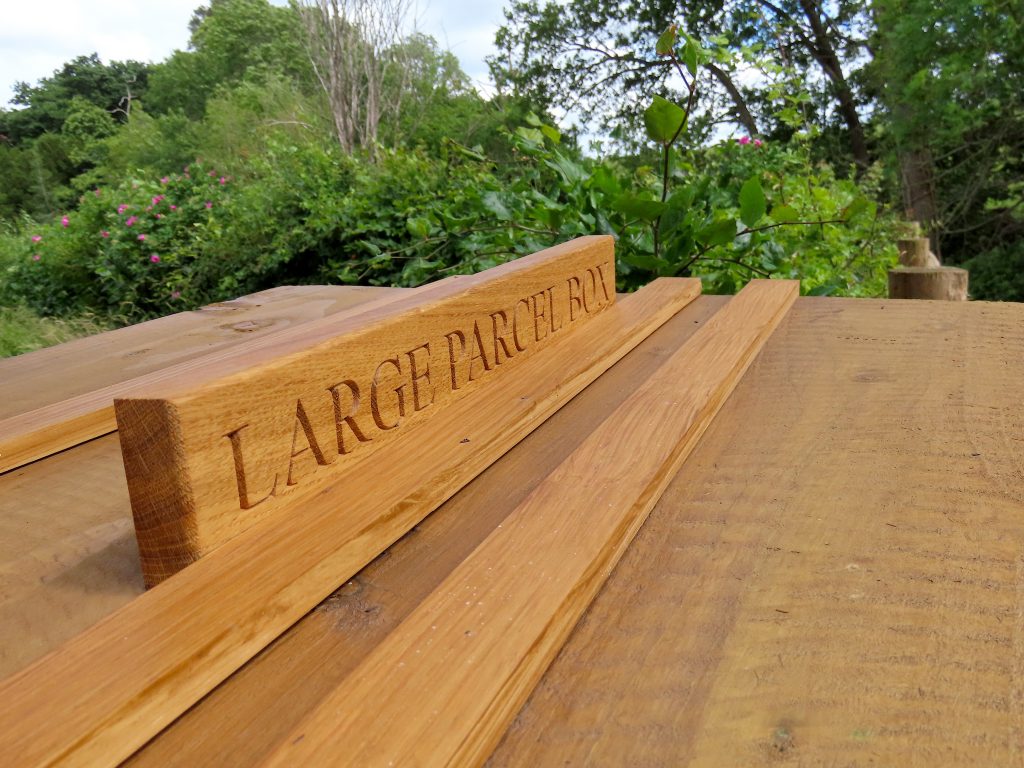 The bottle also has a clever little spout that you have to pull up to dispense glue, and push back down when you're done. This action clears the spout, making it ready to use next time. Sometimes it forms a slight film which can easily removed with a screwdriver or your nail. It's a very clever design.
If you're looking for a strong wood glue, you're going to be hard pressed to find anything that is better than this Gorilla wood glue. It's also reasonably priced when compared to other wood glues on the market. Highly recommended.