We've received numerous questions recently about the hourly consumption of our air source heat pump (ASHP) from people that are considering switching to energy providers that offer flexible, smart metre tariffs.
To help you get a better understanding of our consumption, we will be posting our data on a monthly basis over the colder autumn and winter months to see where our electricity peaks and troughs occur.
We will preface our first post by saying that we are not on a smart metre. We have an old school electricity metre, and we have a competitive fixed tariff with our provider.
To get the ball rolling, let's deconstruct October's numbers. The data provided below shows how many kWh of electricity were used to drive the pump on each day in October.

To give you a more detailed insight, we'll take a closer look at October 26, 2020, which was the day that our pump worked the hardest. In order to do that, we've provided the data below from our SolarEdge app, which shows our total electricity consumption as a household on an hourly basis.
On October 26, our ASHP used 49.9 kWh of electricity over a 24 hour period. According to SolarEdge our overall consumption was 59.7 kWh (11.6 of which was offset by our solar panels).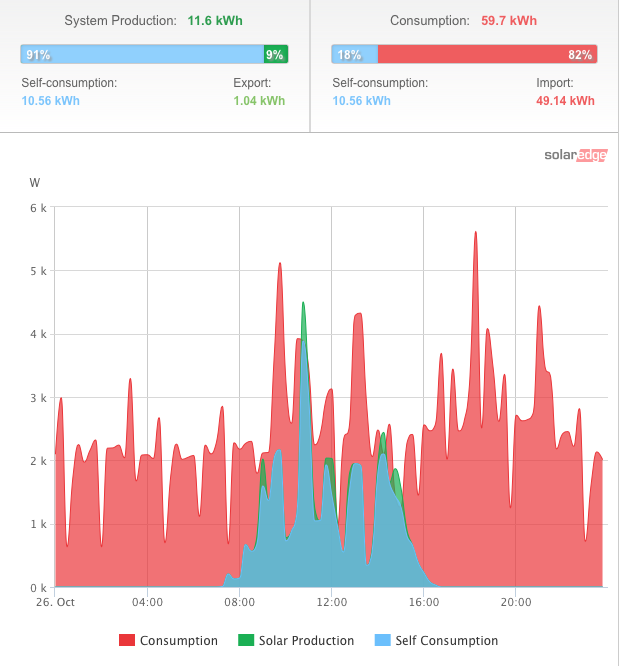 If you haven't watched our videos, what you need to know is that our heating runs 24/7 to maintain a base temperature of 21C across most of the house. This also helps maintain steady temperatures for the underfloor heating.
The first spike at around 9:00 is the increase in temperature to 22C in our main living area downstairs, and it also reflects the water reheating after our morning showers.
The increase in electricity consumption from 16:00-21:00 involves heating the TV room to 23C (which is in the coldest part of the house) followed by the master bedroom, and also takes cooking into account using the oven for dinner (which resulted in the significant spike at around 18:00).
From the graph above you can ascertain that when the ASHP runs 24/7 the consumption pattern is constant. The peaks in this pattern rise and fall from day to day, and are based on the ambient outdoor temperature and how much electricity the ASHP needs to deliver the required heating for our property.
You can draw further insights from our ambient outdoor temperature for October 26. There wasn't a huge variation in day and nighttime temperatures, which is why our ASHP never really exceeded 2 kWh per hour.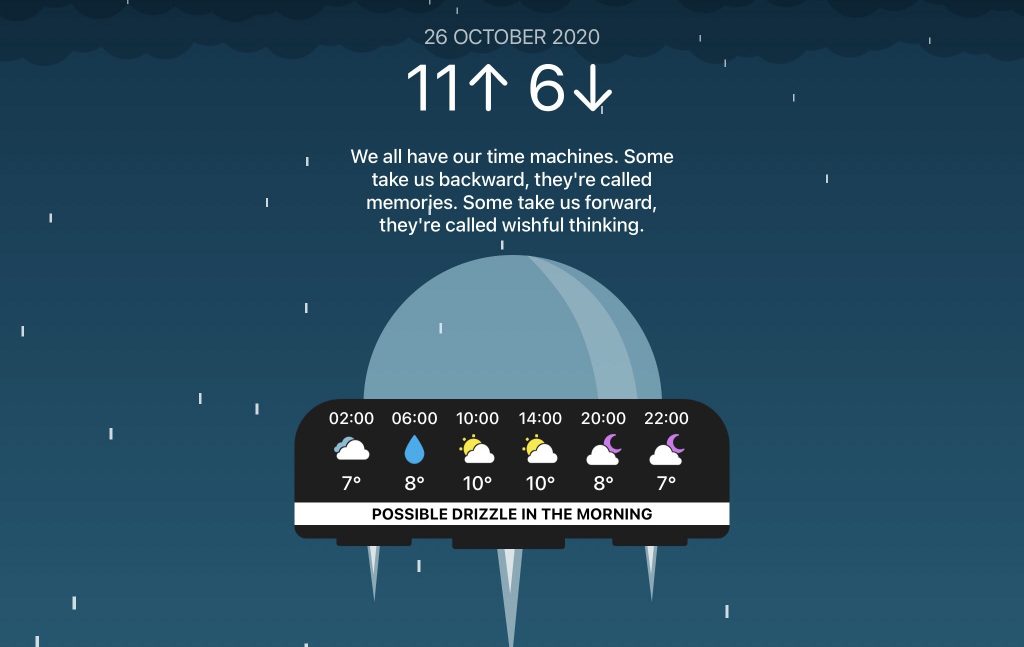 Exclusive Offer
If you're interested in an air source heat pump from Global Energy Systems, you can use this code when you contact them and you'll get £200 off your installation (and we'll get some Amazon vouchers): GESRFAF000160