Over the past 12 months we've seen brands focus on zero waste products, especially innovative ideas for toothpaste. We've been really keen to try out new alternatives to get away from the 'classic' tube toothpaste, so we were really pleased when Georganics sent us two of their 100% natural, zero waste toothpastes to try.
We received the Activated Charcoal and English Peppermint flavours, along with two elegant beechwood toothbrushes. The toothpaste arrived inside glass jars and eco-friendly packaging, which resonated with the conscious efforts we're making towards a more sustainable lifestyle.
My wife and I brushed our teeth using the new toothpastes for a week to get a feel and a taste for the products, and these are our initial thoughts.
English Peppermint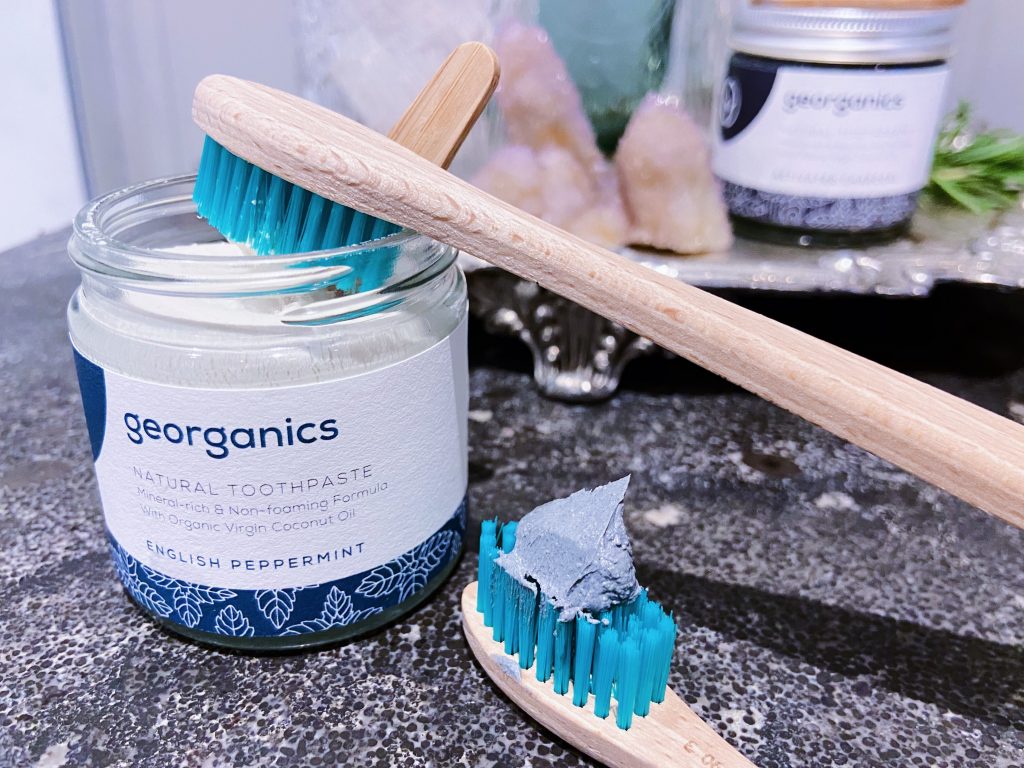 Kirsten found the taste of peppermint coming through strongly after rinsing her mouth out. She found the flavor to be very natural and not sweet or synthetic in any way.
I'm with Kirsten on this one. You don't taste the peppermint while brushing, but there is a 'coolness' in your mouth. After brushing and rinsing, you certainly taste the peppermint. It leaves your teeth feeling clean and your mouth fresh. I found it a bit watery while brushing.
Activated Charcoal
Kirsten found the taste natural and it left her mouth feeling neutral after brushing. For her, the peppermint taste after brushing dissipated much quicker than the English Peppermint, and was a lot more subtle overall. She wasn't a fan of the charcoal colour.
I found that using this toothpaste was a sensory test that you needed to overcome, because there is something a bit odd about spitting out dark gray toothpaste into a white sink. I really like the flavour. Strong, minty and fresh. It leaves your mouth feeling very clean and I'll continue to use it and see if it whitens my teeth.
Beechwood toothbrush
Kirsten found the toothbrush head to be a bit too large for her mouth. She commented on how attractive the toothbrush was, and that it was nice to see a natural toothbrush on the side of the sink rather than a conventional plastic one.
I've never used a wood toothbrush before, so the wood sensation, despite being super smooth, is a bit strange at first. But after a few days of use, it starts to feel 'normal' and comfortable, and I really like this toothbrush.
Branding and packaging
The branding is clean, professional and what you'd expect from a premium brand. It arrived well packaged and was presented very smartly. We both agreed that it would make a very nice gift for someone.
One thing we noticed is that there was no leaflet or information included, and it would be helpful and interesting if a leaflet was included with a short product description and a small write up on the company's ethos. Presumably this wasn't included because of the company's conscious effort for minimal packaging, which we commend.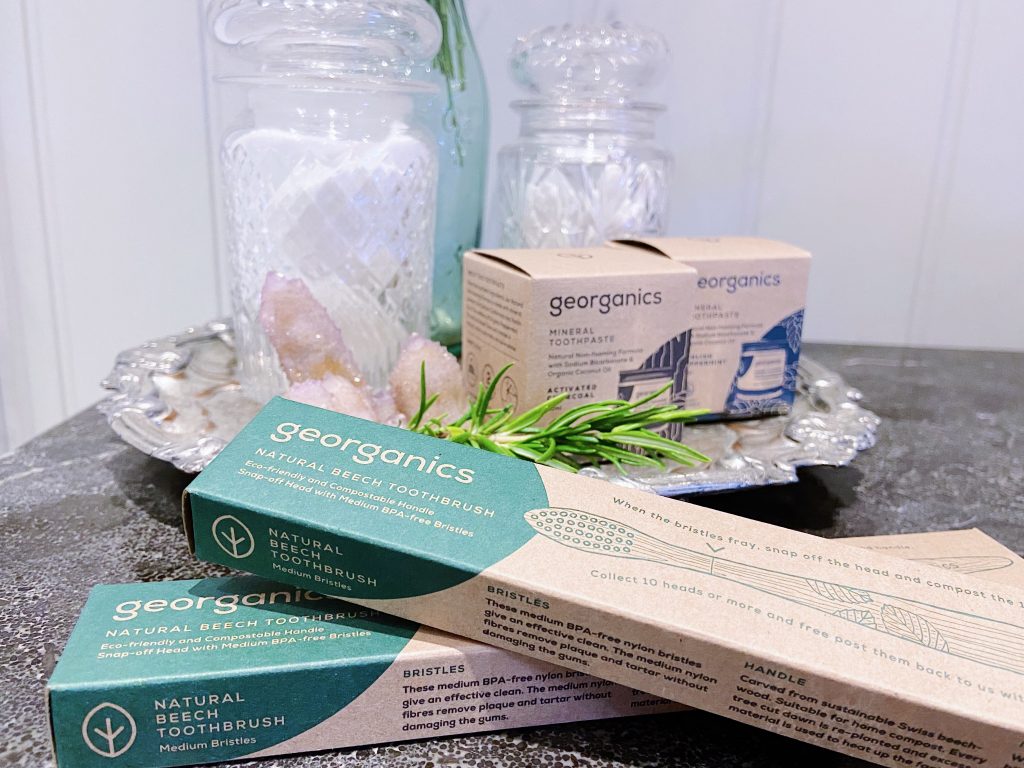 All the packaging has been recycled, and ours ended up on the compost heap and will be part of our vegetable garden next year. Apart from the BPA-free nylon bristles on the toothbrush, nothing that we received will end up in the landfill.
Verdict
I preferred the Activated Charcoal. I found it less watery while brushing, and I really liked the aftertaste. My dentist has recommended that I use fluoride toothpastes, so it's worth mentioning that these two toothpastes from Georganics are fluoride-free.
Transitioning from conventional commercial toothpastes to natural, non-foaming alternatives requires a period of adjustment, and the toothpastes from Georganics undoubtedly taste and feel natural.
Kirsten preferred the English peppermint and liked the long lingering fresh minty aftertaste. Kirsten normally uses sensitive toothpaste and she was pleased to report that neither of the toothpastes triggered her sensitivity.
We would like to thank Georganics for gifting these products to us. All our remarks and opinions shared above are honest and based on our own experience.
Exclusive My Home Farm Offer
If you would like to try any of the products reviewed above please visit Georganics and use the discount code MYHOMEFARM20 during checkout to get 20% off your purchase. This code is valid for one use per customer. This offer expires on August 10, 2020.