Since moving into Home Farm, I've dug more holes than I can remember, most of which have have been through thick, wild grass in our field, and this has required a pick axe and shovel. It was always a good workout, like when we planted 25 fruit trees. That, however, has all changed with the arrival of our brand new Wilkinson Sword ultralight digging spade*.
It just goes to show how much our lives have changed (from just a few years ago) that I excited about a digging spade, but this tool has made digging holes a lot less daunting and exhausting for a few reasons. For starters, it's really light (as the name implies) but it's also remarkably heavy duty. Until using this spade, I never fully realised how heavy our other shovels and spades are.
I don't mind a good workout when gardening, but you can dig a lot more holes with this spade in one session because it's so much lighter and requires less effort. With its pointed designed and serrated edge it makes cutting through thick turf or heavy soil an absolute breeze. The spade is also ergonomically designed with a durable and comfortable D-grip handle.
This week, we transplanted about a dozen shrubs that had to be dug up, and put into new holes. This digging spade made light work of this job, where in months gone past it would have required a lot more effort (and time).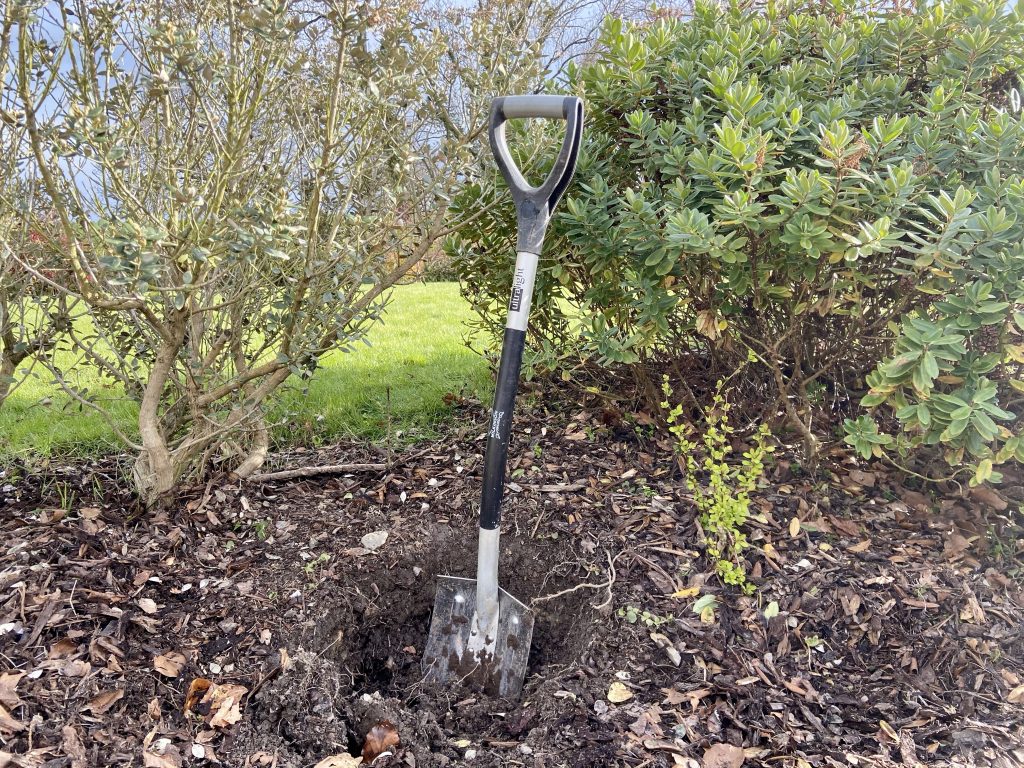 If you're a gardener that digs a lot of holes in hard earth or through thick grass, the Wilkinson Sword ultralight digging spade should be a definite consideration. We are new to the Wilkinson Sword gardening tool brand, but so far we've been incredibly impressed with how well made their products are (check out our review of their stainless steel lawn rake) and this spade is highly recommended.
The Wilkinson Sword ultralight digging spade sells for £32.99, and you can get more information on their official website.