We had to replace our old kitchen tap because it had a separate hot and cold tap, which was very annoying in the kitchen because we'd waste a lot of water trying to get a reasonable water temperature when washing up. In addition to this the washers were shot and it had an annoying small leak. In this post we show you how install the Vellamo Revolve mono kitchen tap.
The reason we opted for the Vellamo Revolve Brushed Stainless Steel Mono Kitchen Sink Mixer Tap is because the single lever control is easy to use and only requires a quarter turn to turn it on and off, and you get the correct temperature without wasting water. Sustainability was at the heart of this decision.
In the video below, we show you how to install the Vellamo mono kitchen tap into a Belfast sink.
More info about the Vellamo Revolve mono kitchen tap
What we also really loved about this tap is that it's entirely made from stainless steel, which makes it a very hygienic choice as there are no surface pores, which makes it incredibly easy to clean.
By all accounts, and from what we've read online, stainless steel taps are more robust than their chrome compatriots, which is what you want in a kitchen tap.
Like most modern taps, the Revolve uses ceramic cartridges to control water flow, which provides a better seal than rubber washers and which ultimately means no more drips.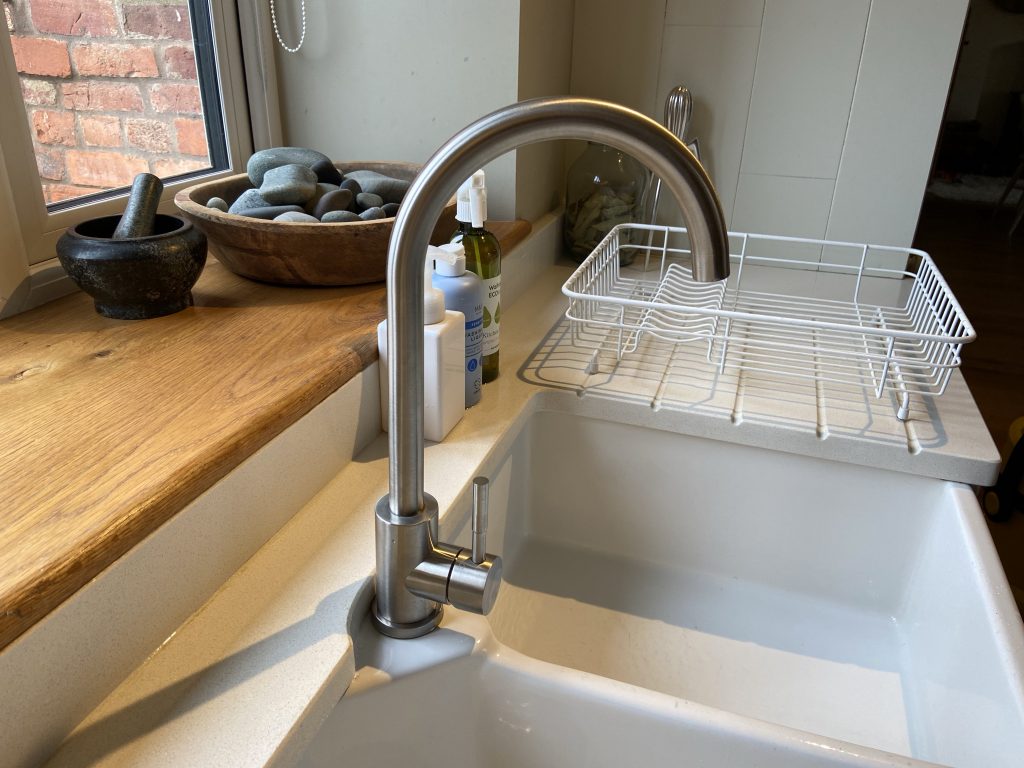 So the far, the tap has been a great replacement.