Our push towards sustainability and a smart home continues. Over the course of the next few weeks we're going to check out and review smart plugs from various manufacturers. To get the ball rolling, we're going to evaluate the TP-Link HS110 smart plug.
We recently upgraded our WiFi to a mesh system from TP-Link (Deco M9 Plus, which is highly recommended) and it's running very well, so we had high hopes for their smart plug.
When you open the box, the plug itself is quite large and feels robust and well made. There's also a small leaflet that explains the installation process.
I plugged the TP-Link HS110* into a vacant plug in our kitchen diner area where the hub is located, downloaded the Kasa app to my iPhone and followed the simple instructions to connect the HS110 to our network. This took less than two minutes to complete, and the process was extremely straight forward.
Our usage for the TP-Link HS110 smart plug is to control the lamp in the hallway outside the master bedroom, so we wanted to create a schedule for the light to turn on and off by itself.
This is all done via the Kasa app and it's super easy to do. We simply selected the plug and tapped on schedule. We set the time to turn the plug off at 23:00. The coolest option was to select the time to turn on at 'sunset', which is really useful because that's when we want the lamp to turn on, as the hallway gets quite dark when the sun goes down.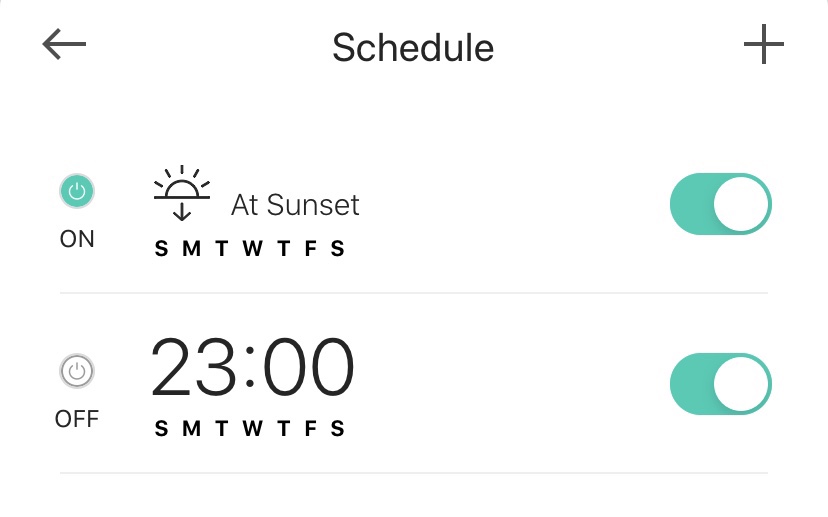 The sunset option is super handy because we won't have to adjust the time every week in the winter to ensure that the light comes on when the days get shorter.
There's also a sunrise option, which could be handy for people that need lights or appliances to go on when the sun comes up.
The HS110 smart plug also monitors electricity consumption. This is key for us as a household that's striving towards sustainability because we'll now know where our electricity usage is heaviest. We have LED bulbs throughout the house, so our consumption will be low, but it'll still be very interesting to see over time how much we're spending on lighting.
So far, after using the plug for about two weeks, our total consumption has been 0.38kWh, which is excellent. The app also gives you very useful reports on the runtime of the smart plug.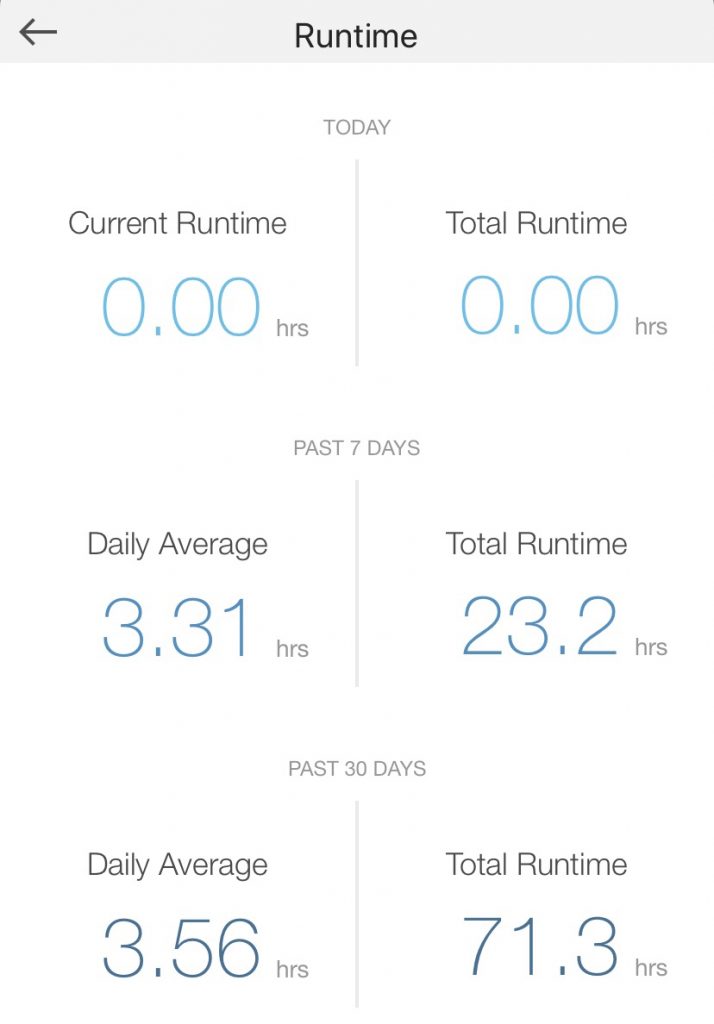 This TP-Link HS110 smart plug sells for £19.99, which makes it a very reasonably priced offering in this segment. For that price tag, you're getting a well built, aesthetically pleasing, easy to use plug that pairs with Alexa or Google Assistant to enable voice control.
Sadly, for us as Apple users, it doesn't connect to HomeKit, but that's a small drawback as the Kasa app is well designed and easy to use, and once schedules are created with sunset and sunrise, there's going to be very little to modify.
As a well-priced smart plug, the TP-Link HS110 does exactly what's expected of it, and we would definitely recommend it.