If you are daunted by smart home gadgets, but are intrigued by the prospect of a smart home, one of the easiest and most effective ways to experiment is by using smart plugs. Our favourite smart plug, because of the many features it offers, is the Eve Energy, but this is a fully loaded, Apple-only, high-end plug, so we were intrigued to check out Zorro Alert's small affordable smart plug.
For starters, this plug sells for around £12 on Amazon, but you can pick it up on sale for around £10. This is a great price point for a smart plug that supports Alexa and Google Home. You are, however, getting a product that is light on features, but this is a good route to take if you want to start dabbing with potentially turning your home into a smart home.
From a physical perspective, this must be one of the smallest smart plugs available in the UK, and this comes with numerous benefits because it won't interfere the socket switches and it won't obstruct other plugs if plugged into a power strip or extension.
For those that are a bit more technologically inclined, this plug only supports 2.4GHz.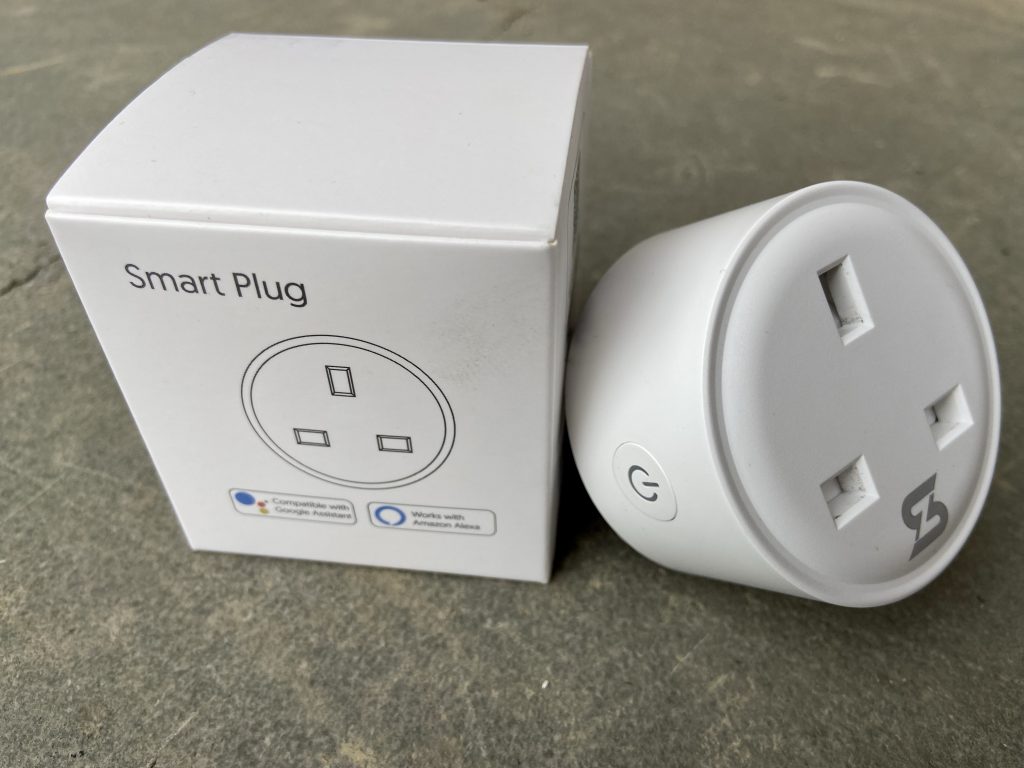 So what can you do with this smart plug? For starters, you can use Alexa or Google Home Assistant and issue voice commands to turn the plug on and off. This means you can turn normal home appliances into 'smart' ones. For example, if you have a fan plugged into the smart plug, you can issue a voice commands like "Alexa, turn fan on" and it will turn the plug on, thus turning the fan on. Voice commands are handy, and we regularly use them to turn lights on and off.
The way that we use many of our smart plugs is with lamps. We use the scheduling feature on the app to have set times for the lamp to come on. This is handy if you want to ensure that lamps go off after you go to bed or come on if you're coming home from work after sunset. Using the app, you can also remotely turn the plug on and off (because it's connected to your home WiFi).
You can also customise scenes for everyday tasks. So, for example, if you have multiple plugs you can have a "good morning" scene that will turn on your bedside lamp at a certain time and coffee machine in the kitchen so that it's ready to dispense your morning brew.
It's important to note that Zorro Alert do not have their own app for iOS or Android – they use an app called Smart Life. Once you've downloaded the app, you follow a few simple steps and we had our smart plug up and running in under three minutes. The app is intuitive and doesn't take very long to get used to.
We were able to set up a schedule using the app for our smart plug to turn a lamp on and off in our garden room. Because the functionality is limited, you can only set up the plug to come on and go off at specific times. This isn't a huge issue because you can adjust the timings throughout the year, but it's worth noting that other smart plugs have additional settings that can, for example, turn a plug on at sunset or turn it off at sunrise.
All in all, it's difficult to find a fault with this smart plug. It's compact, small and affordable, and offers everything a basic, entry level smart plug should offer. If you're looking at getting into smart homes, and want to start with a product that it's easy to use and has limited features, then this is a great starting point.