As lockdown restrictions across the UK are lifted, people are beginning to think about holidays again, so it's a good time to review Solid Cologne UK (SCUK), a natural, wax-based cologne and aftershave that comes in a small, pocket-sized tin, which is ideal for when you're traveling – especially if you're one of those people that will be doing compact, minimal packing for your summer staycation.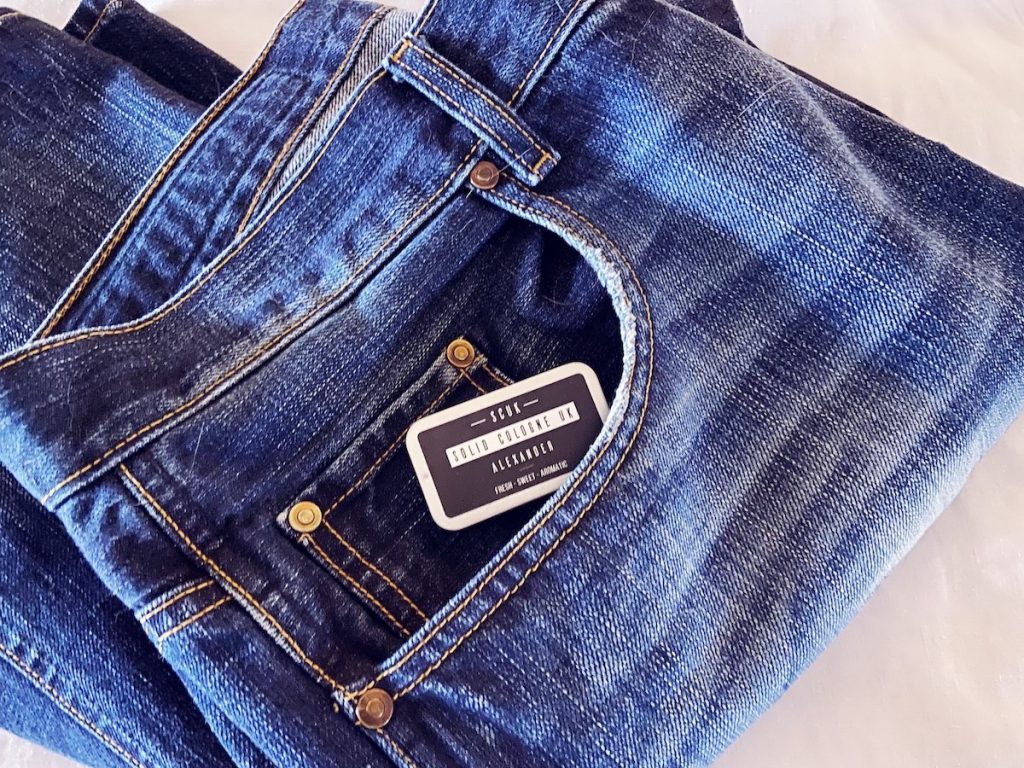 These handy little boxes come in 13 different colognes for men (and five for women) and are made from natural ingredients and oils, with subtle botanical scents.
I recently tried the Alexander cologne, which I found fresh and woody due to the bay leaf, patchouli and oak moss fragrances, and it was pleasantly aromatic. Because the cologne is set in beeswax, shea butter and jojoba oil, I found that it was particularly hydrating and nourishing for my beard.
When I apply the cologne after my morning shower, I can still smell it in the evening, which probably has something to do with the fact that scented wax and concentrated fragrances stays on the skin (and on my beard) for longer. This means that the product does go a long way despite the small tin, and I recommend using it sparingly. Kirsten has commented that my beard feels softer with the added bonus of smiling great. It may be pocket-size, but it packs an olfactory punch.
I like the fact that all the ingredients are natural, that there's no plastic involved in the packaging and that the tin is recyclable (or reusable).
The Solid Cologne UK tins sell for £19.99, and you can buy them directly off their website.