We're in the process of buying all the new replacement items to rebuild our master bathroom after gutting it a few weeks ago.
Some things have been easier to buy than others. We've made several trips to showrooms to see tiles, shower trays and wall panels. Most showrooms have fluorescent, artificial lighting, which affects the colour.
Our bathroom, being east facing, has a lot of morning light. As the day progresses, the room gets darker. So this has to be considered when choosing floor tiles, wall panels and paint.
Flooring manufacturers have generally been excellent sending decent sized, actual products for you to see how it will work in your space.
For the shower wall, we don't want to go with a tiled, grouted finish, so we've focused on ready made, waterproof panels that act as a tile replacement.
One of the products we came across during our showroom visits was called Minerva and they have a Carrara (marble) finish. Astonishingly, they don't provide samples to would-be customers. What they do is send you a print out.
The problem? Well, the colour of the print out does not match the real item. Looking at the image below, these are both Carrara 'samples'. The print out (which isn't hugely obvious in the photo) in real life has tinges and hues of blue – the actual item is a classier grey.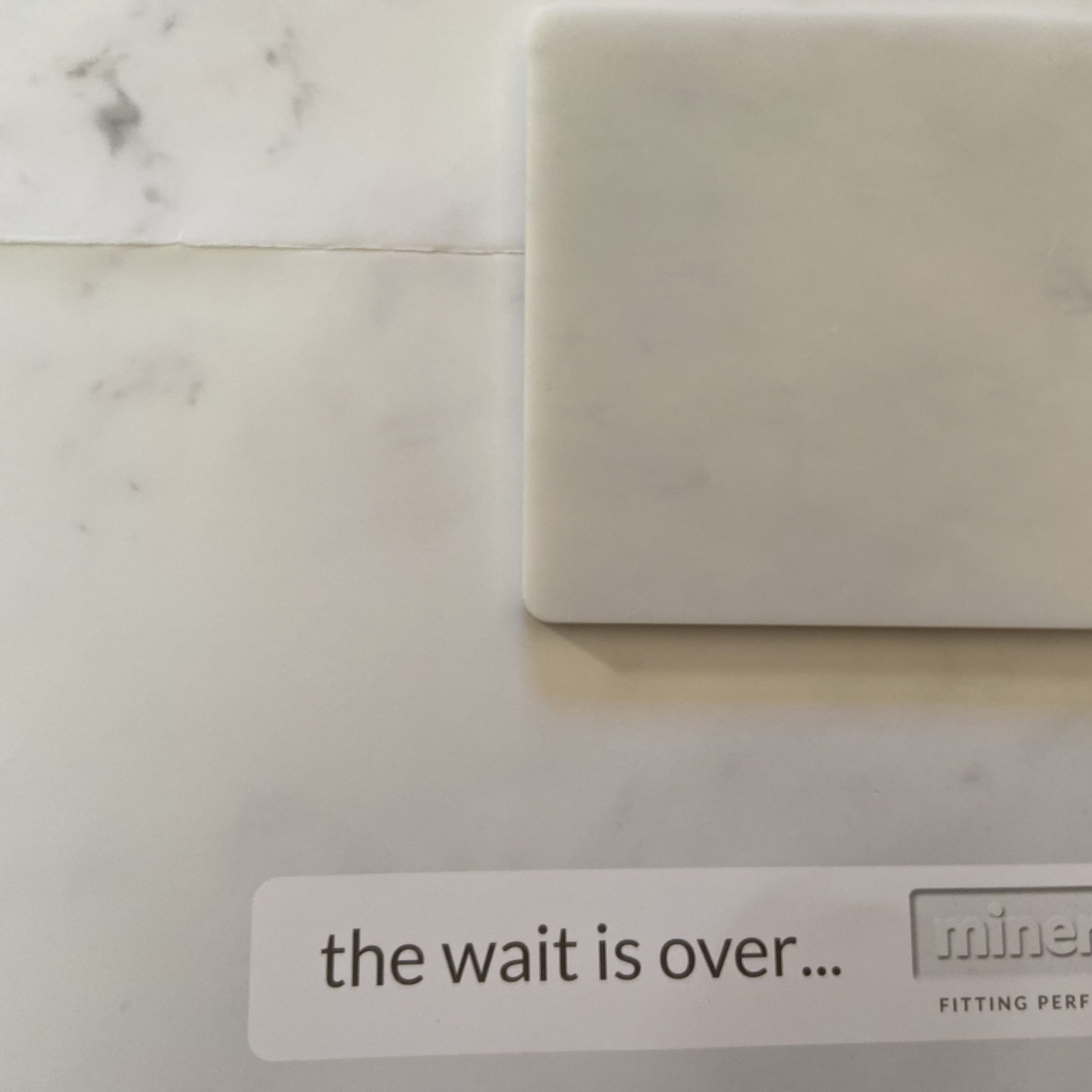 We had essentially ruled this out on the basis of the paper printout, but after our showroom rep came to our house with a real sample, this was a colour that actually works for us.
On that note, there are a significant amount of manufacturers that do not offer a sample service, which I find amazing. How can you make a reasonable decision from memory or from a website thumbnail.
Given how much you're paying for these panels, it's crazy that companies don't think sending a proper sample is the correct thing to do, which would empower customers to make the correct choices and to avoid getting complaints from disgruntled ones.