It has been quite a challenging year for gardening so far because the weather has been so unstable and changeable. May has been extremely wet, overcast and cold, and everything seems to be running behind schedule as a result. We still have many seedlings in the safety of the cold frame because it may still be possible that we'll get a late frost given how unpredictable the weather has been. And even the gastropods seem to be taking their time to emerge, but it looks like the slug battle for the gardening season ahead is about to commence.
Because many of our seedlings are still not planted out, our raised beds look quite bare as only the frost-hardy vegetables are in the ground. We do, however, have two grow tunnels where we're growing lettuce, pak choy, peppers and cabbage, and this weekend we saw the first signs of slug damage.
We applied our first dose of Nemaslug to our vegetable garden just over six weeks ago, and we've been holding off applying the second course because there haven't been any signs of slugs and because we're in the process of preparing an area for four additional raised beds further down the field. The construction of these beds has been delayed by the amount of washed out and rainy days we've had, but we finally finished pulling up all the grass where the beds will be positioned.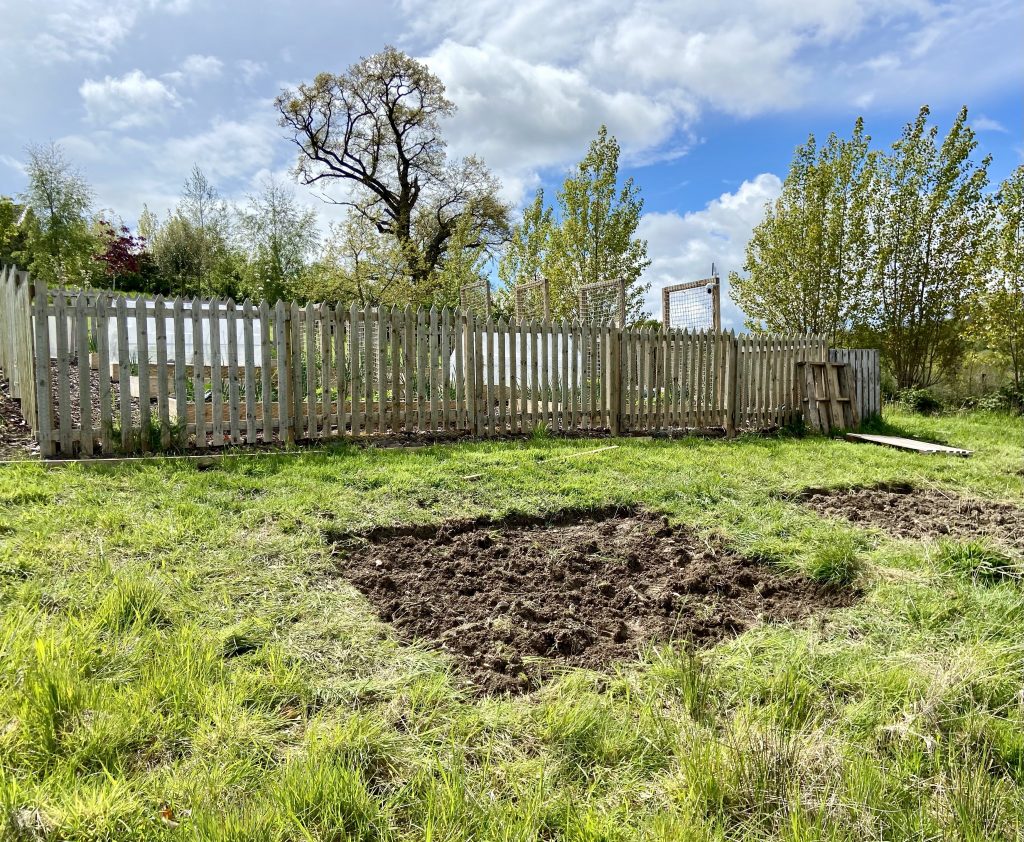 This meant that it was the ideal time for us to mix up the Nemaslug this afternoon and apply it to all our raised beds to protect the lettuce, pak choy, brassicas and potatoes (which were devastated by slugs last year) and to get rid of any slugs before we transfer our vulnerable seedlings (hopefully next week). We also applied the nematodes to the newly dug up areas.
We'll now monitor the vegetables that are already in the ground for the next few weeks and hopefully we won't see any further slug damage, and we'll be applying the Nemaslug every six weeks until the end of the growing season, which will hopefully lead to a bumper haul of healthy vegetables.