As we wrap up the pruning season and head into spring and summer, two invaluable items to have in your garden store are a good quality stainless steel lawn rake and garden tidy bag.
We recently received the Wilkinson Sword stainless steel lawn rake, and it's a high-quality, well made rake. It's ideal for cleaning up leaves from the lawn, and we found that the large rake head was also great for collecting twigs, small branches and other garden debris.
From a design perspective, the rake is light (about 1.3kg), ergonomic and is comfortable to use for long periods of time. The handle is made from ash wood, while the head is made from a rust resistant stainless steel.
If you're looking for a well-made, durable stainless steel lawn rake, then I would recommend that you consider this one from Wilkinson Sword. This rake sells for around £35 and it falls into the 'buy well, buy once' category.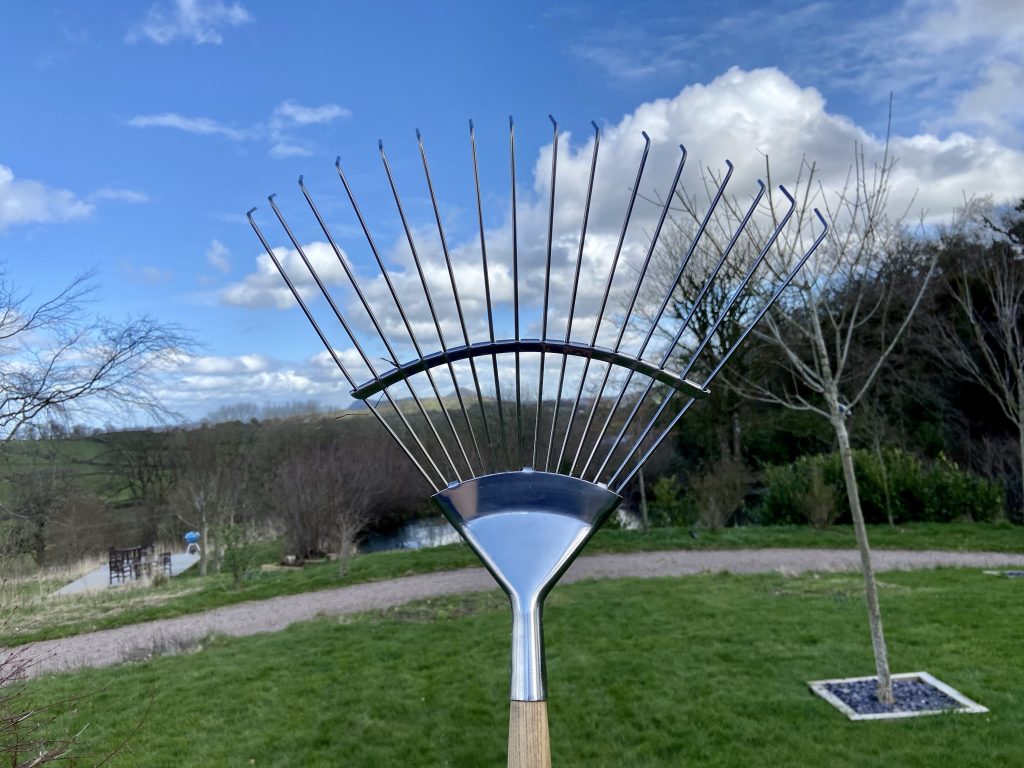 Once you've rounded up your garden waste, you need somewhere to put it. We've been using heavy-duty plastic garbage bins until now, which we have to carry down to the compost heap. The bins are heavy, and if you have a lot of waste, you can't put them in the tipper cart because they topple over.
So this season we're using a multi-purpose garden tidy bag from Town & Country, and it's ideal for collecting gardening debris, twigs, sticks, grass clippings and general off cuts. What makes the garden tidy bag extremely practical is that it's waterproof, easy to carry and lightweight. When you're done, you fold it flat for easy storage.
We got the large size, 58cm diameter and 69cm high, which has a volumetric space of 182 litres. We opted for the large bags because we deal with large quantities of garden waste, but you have to be a bit careful. If you half fill the bag with weeds, grass clippings or roots with soil, the bag can start to weigh quite a bit. So we keep ours on the tipper cart or wheelbarrow if we are working with heavy, bulky offcuts and garden waste, because we can then just wheel it down to the compost heap. Due to its large footprint, it doesn't topple over like the bins.
This has already become an indispensable gardening tool for us and it is highly recommended. If you'd like to find out more about this garden tidy bag simply head over to Town & Country's website. The large bag sells for £22.99, but they do sell a smaller bag for £15.99.
You can see the stainless steel lawn rake and garden tidy bag in action in this Instagram video.