We recently committed to an iPhone upgrade after our old phone was no longer cutting it. Given our outdoor and DIY lifestyle, I opted for a rugged case that would hopefully keep my phone safe. These are our first impressions of the Spigen Tough Armor iPhone 11 case.
When you take the case out of the box, it feels rugged, but it's smart in appearance too. The iPhone 11, without a case, is very thin and slick, and I found it slippery and tricky to hold.
The case provides 'bulk' and allows you to hold the phone far more solidly and assuredly. I also really like the button design over the volume up/down and screen off buttons, which are prominent and are easy to push.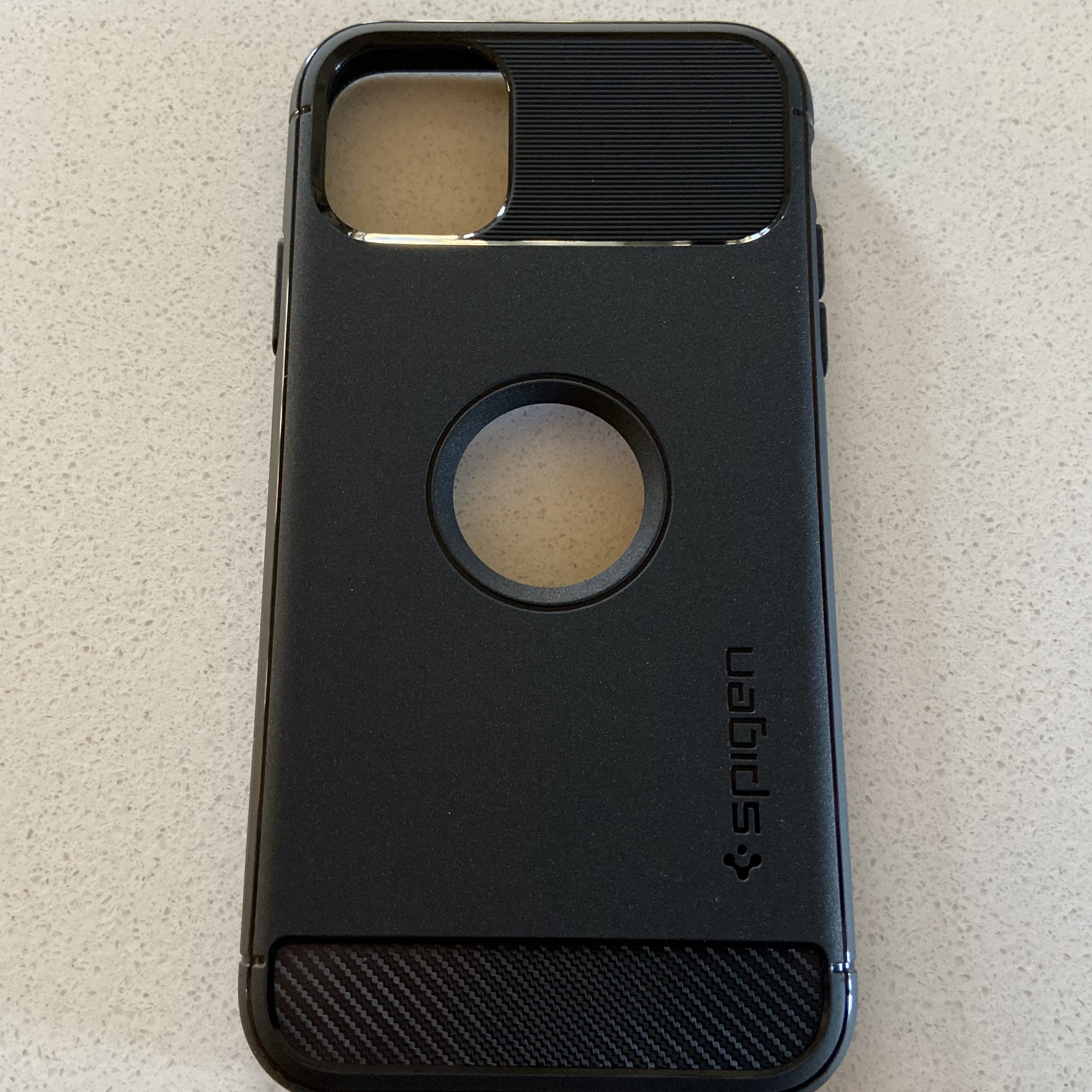 The reason for choosing this case is because it comes with some clever built-in tech which I hope I don't put to the test.
The documentation states that the case has a shock absorption, air cushion carbon fibre design to protect your phone from drops and knocks.
It also has a strategically slightly raised lip that should protect the phone from getting annoying chips and scratches around the edges like my old iPhone.
The case fits snugly and perfectly. So far, this case feels like a well made, durable item and we'll keep you posted on how it performs.