In what has been the hottest and driest May in over a century in the UK, it shouldn't come as a surprise that we've had a bumper solar month, smashing our all-time solar PV production record in the process.
Not only did we outperform our solar PV production against last May's production, we set an all-time record for our solar PV array even against numbers from last year's summer, falling just short of producing 1MWh of electricity
According to the SolarEdge app, our best solar production month in 2019 was July when we produced 757.71 kWh. In light of this, the 986.65 kWh we produced in May 2020 is extremely impressive for our modest 6.16 kW system and this bodes very well for our next feed-in tariff (FiT) payment.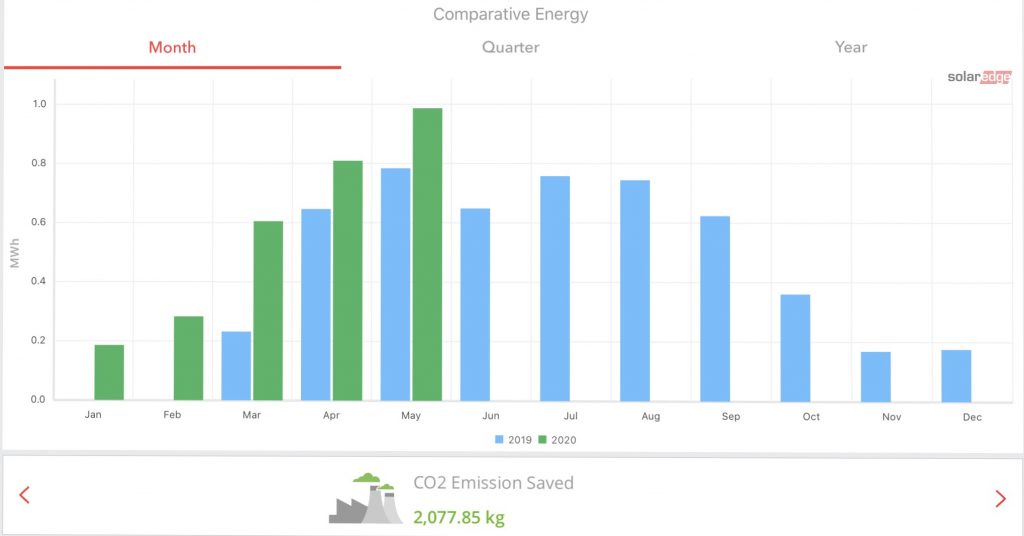 Given current weather patterns, I wouldn't be at all surprised if we top the 1MWh mark this summer. On good days with clear skies we produce well over 40 kWh of power, so as the days get longer I see no reason why we shouldn't make it if the weather continues to be about blue skies as forecasts indicate.