I've always liked forward-thinking, creative and innovative products. The Reco Toothtabs definitely fall into this category.
We all grew up brushing our teeth using supermarket brands from Unilever, Colgate, GSK and Procter & Gamble. Over the decades, with millions of dollars spent on marketing, we've become conditioned to accept that this is the only way to maintain good oral health.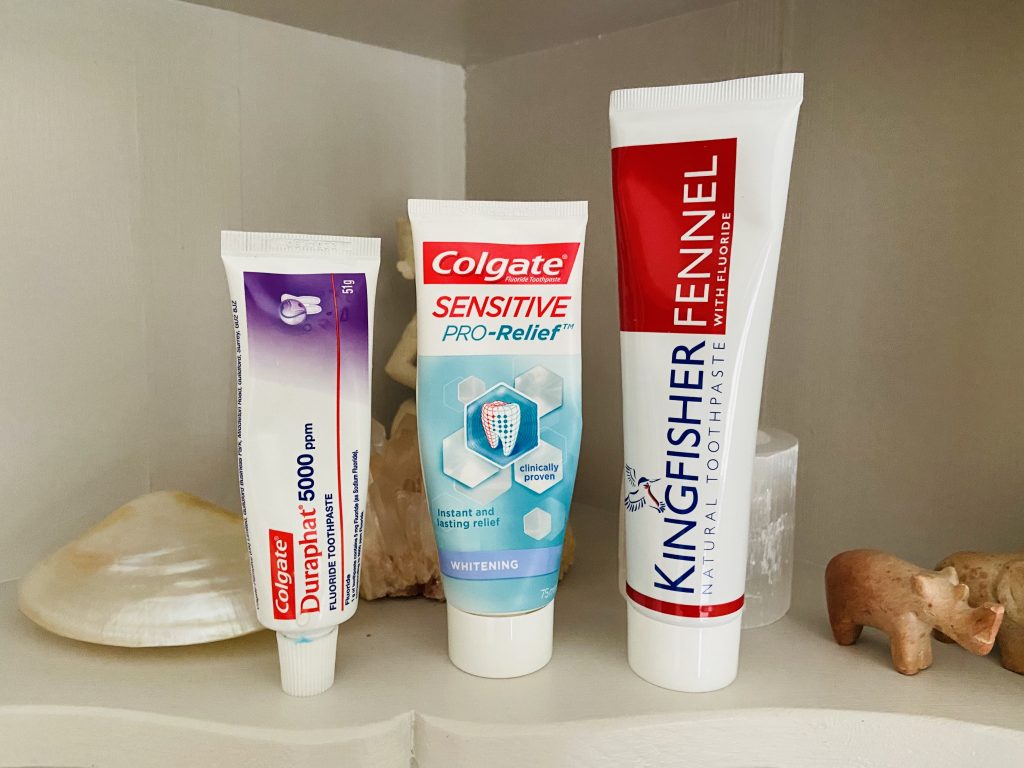 One of the most glaring environmental and sustainability concerns is that all of these toothpastes and gels are packaged in plastic tubes. When you're done, that tube goes in the bin. When you look at the size of the toothpaste market, that is an incredible amount of plastic that ends up in landfills.
By my very quick calculations, which are not going to be 100% accurate, I guesstimate that the UK alone sells about 150 million tubes of toothpaste on a monthly basis. That's an insane amount of plastic that's landfill bound. The global figure will be in the billions.
A fresh perspective: Toothtabs
We were excited when we were contacted by Reco to review their Toothtabs.
On that note, I'd like to disclose that we were gifted a one month supply of Toothtabs and we did not pay for this product. Despite this, the comments, review and observations provided below are honest and objective.
The Toothtabs are packaged in a small biodegradable pouch with 62 tablets (a one month supply). When you open the pouch, you get a strong minty fragrance and you'd be forgiven to think that by the smell and appearance that they were mint lozenges.
I've started using Toothtabs twice a day, and I've written this review after using them for a week.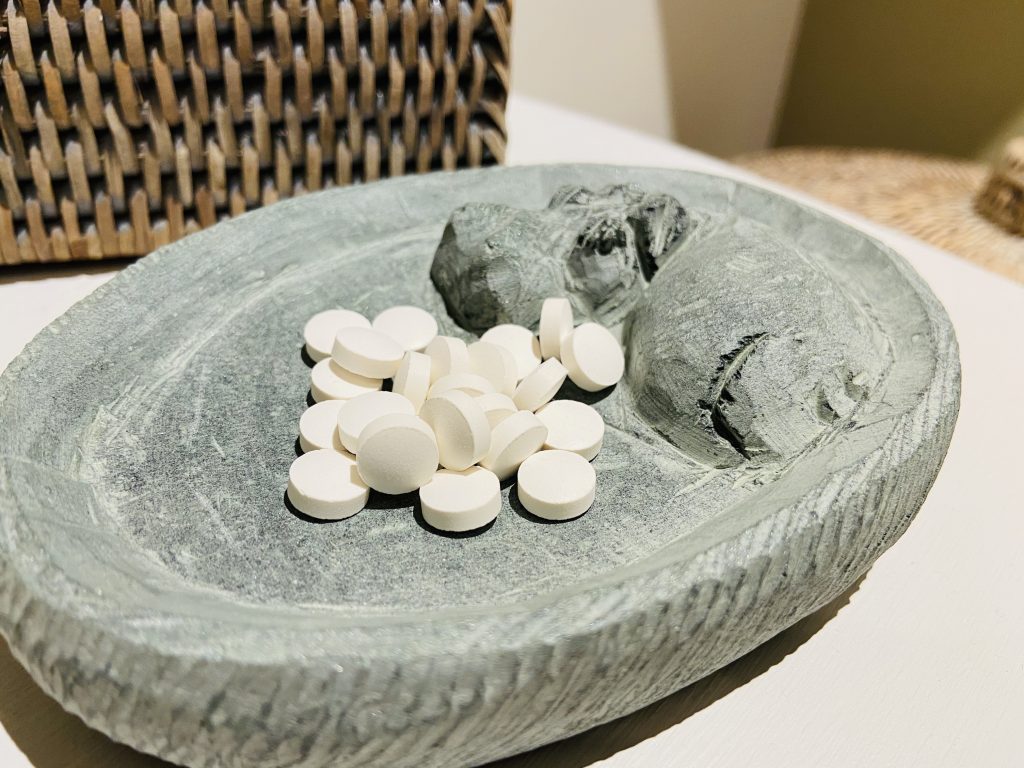 You simply take one tablet from the pouch, pop it in your mouth, and chew it until it forms a paste. Getting it to a paste form takes about 10 seconds. You then wet your toothbrush and brush and rinse your teeth as normal.
The mouthfeel of the toothbrushing experience is definitely different than using toothpaste from a tube. The texture of the foam in your mouth is different and it's a bit thicker than conventional toothpaste. But that's not a bad thing. It's just different to what we're used to.
After three days, the mouthfeel starts to feel 'normal'. As humans, we're highly adaptable when we want to be, and I had absolutely no issues with the transition.
As a direct toothpaste competitor, Toothtabs' list of ingredients are natural and contain the same amount of fluoride as most toothpastes on the market: 1450 ppm. They also don't contain preservatives.
Why I like Toothtabs
The packaging is biodegradable and compostable, which means a huge reduction in landfill plastic.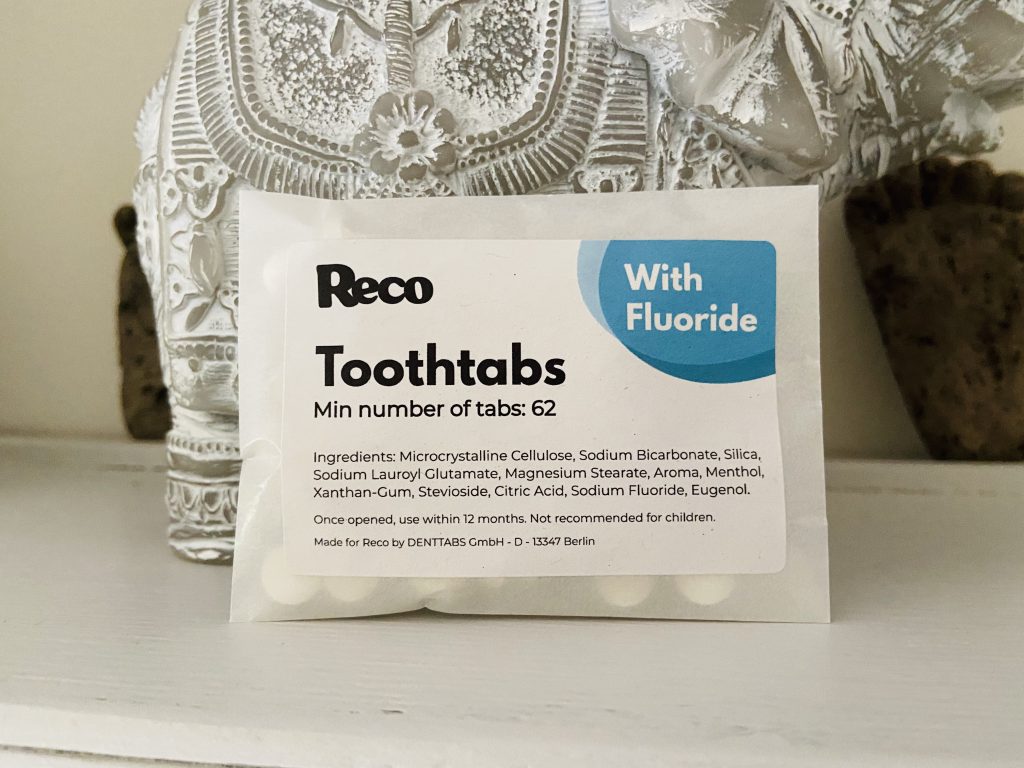 Toothtabs contain good levels of fluoride which is essential for maintaining strong, healthy teeth. The ingredients are also natural. Incidentally, they are also vegan.
Challenges for Toothtabs
From my perspective, the biggest challenge that Toothtabs are likely to face is peoples' reluctance to stray from what they're used to and adapt to a slightly different approach and experience.
Apart from that, the price point may also be an issue. A three month supply of Toothtabs costs £10.40 (with free shipping). That's nearly £3.50 a month. A tube of Colgate, Aquafresh or even Kingfisher will be less than that, and will last around two months.
People on a budget might not make the switch.
Verdict on Toothtabs
I think they're an excellent product, but I'm someone that doesn't mind adapting and trying new things. I think you need to get used to the concept of chewing the tablet before brushing, and that the paste and foam feels different from what you've been using for years or decades.
The mint flavour is well executed, and your mouth feels just as clean as using toothpaste from a tube, Kingfisher in my case, so that's not a factor. It's also easy to rinse.
I like that the ingredients are natural, and love that the packaging is biodegradable. For me, as we continue our sustainability journey, that is a big deal.
I think the price is going to be prohibitive for a lot of people, but I understand that Reco are a business and must make money to keep operating. If they grow sales, maybe with time, the volume of production will help to drop the price.
For us, as a household of two, we're spending about £42 a year on conventional toothpaste versus £82 if we both switched to Toothtabs. Is that the price of switching to a sustainable and environmentally-friendly option? It would appear so.
One month Toothtabs trial
If you don't want to commit to a three month order, My Home Farm readers can follow this link and order a 30 day trial pack for £3 (with free shipping). This way you'll be able to ascertain whether Toothtabs are right for you.