As a follow up to our recent post about the crazy price of timber, I had a very successful visit to our local wood merchants and hardware store earlier this week where they had mountains of pallets to chose from. I stocked up on pallets of similar lengths, and over the course of two days, in between rain showers, I've managed to construct four very good sized raised beds from upcycled pallets.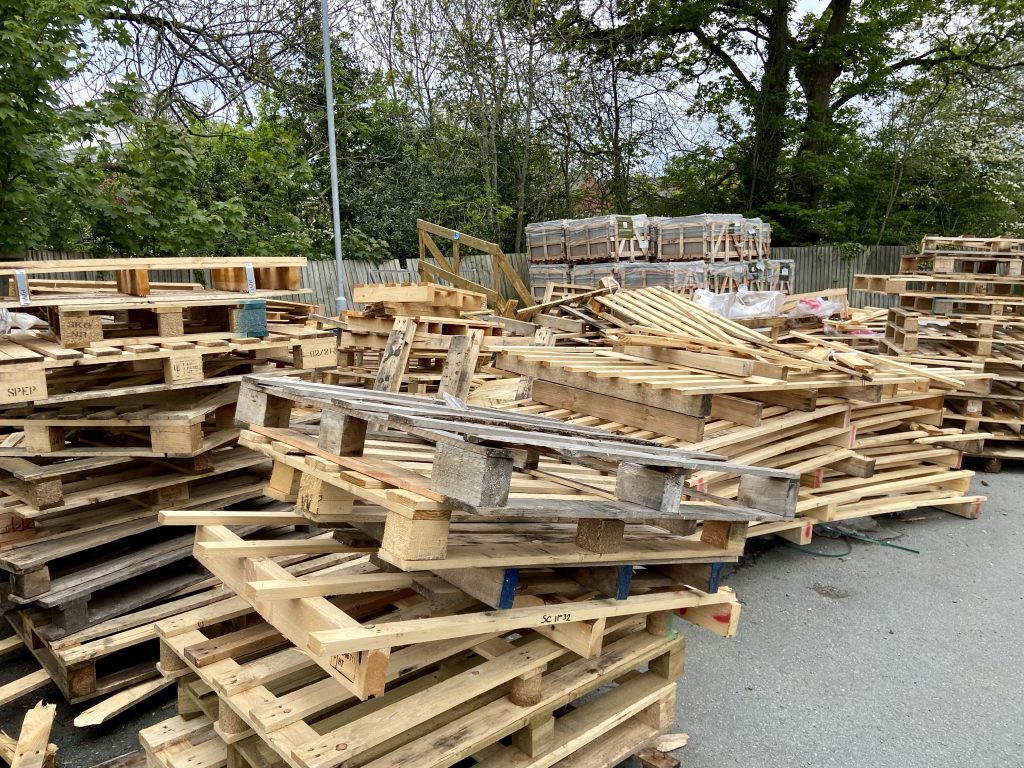 From our experience, it's difficult to find pallets that are in good condition and of similar dimensions. We've built quite a few things from pallets in the past, and I've discovered that it's all about being creative on how you 'stitch' them together, and I treat the building exercise like a jigsaw puzzle.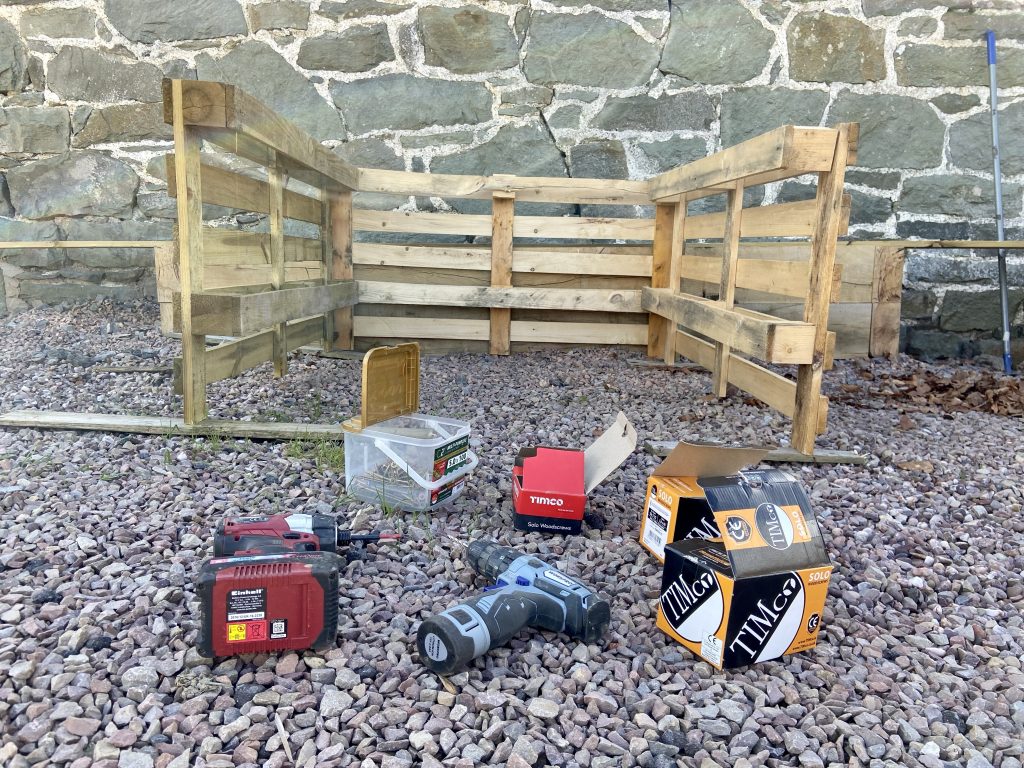 Raised beds are actually quite easy to build because you're essentially just putting together four pallets to form a square or rectangular structure. Sometimes there isn't a natural place to connect them in the corners, so I use thick pieces of wood (which I reclaim from damaged pallets) to join them.
In all honesty, I'm really pleased with how these beds turned out, and the slats match the vegetable garden picket fence. The raised beds look rustic and authentic, and blend into the setting. Now that they're in place, I actually think that the original plan of using 8×1-inch timber boards might have looked out of place.
To complete the raised beds, we've purchased a natural, biodegradable liner that we'll place inside the beds, and then fill them with soil and compost. The combined cost of these beds will be just over £100. I'm looking forward to completing them this weekend.
A word of warning
Not all pallets are safe to use, and many of the ones used for international freight will be stamped. If they're painted, I would recommend steering clear of those pallets if you're going to grow fruit, vegetables or other edibles.
Pallets, like pressure-treated timber, are treated and the markings stamped onto them help us understand whether they're safe to use or not. I suggest looking for the IPPC (International Plant Protection Convention) logo along with the code HT, which stands for heat treated. Heat treated pallets have been kiln dried in order to inhibit bug and insect infestations, and shouldn't contain any chemicals.
Having said that, pallets are used to transport a variety of different things, so if the pallets are stained, it's probably better to not use them in case the stains have been caused by spilled chemicals, which may be toxic. Never use pallets with the code MB for any projects, and you also shouldn't burn them. MB stands for Methyl Bromide, and it is a highly toxic substance that is very harmful to humans.
It's worth noting that pallets used for domestic shipping may not have the IPPC stamp (or any markings) and you can only be sure they are safe if they have the label. Stamps also show the pallet's country of origin. The image below shows a pallet that ticks all our boxes. It's got the IPPC logo and it has been heat treated (HT). We can also see that the pallet originated in Canada.