Winter is always a busy time for us as we prune a lot of the trees around the smallholding while they're dormant. We have poplars growing around the pond and they shoot up at a crazy rate each year, but that growth is really useful for us because we get to stock up on kindling and small logs to keep our fires going when it gets really cold in the winter.
The one thing we discovered quite early on is that if you have the right tools these potentially tough jobs get a lot easier. This year we were armed and equipped better than ever before.
To cut the poplar shoots as high possible, we used our battery-operated Husqvarna 115IPT4 pole saw. This pole saw extends a long way out, and the chain is reliable at getting through thick branches which is important from a safety perspective. We've used a few pole saws, and the 115IPT4 is the best one we've used so far. You can check out our review of this pole saw in case you missed it.
Once the branches have been cut down, we get them back up to the house for processing, and this is where some of our new tools allowed us to process the wood faster than ever.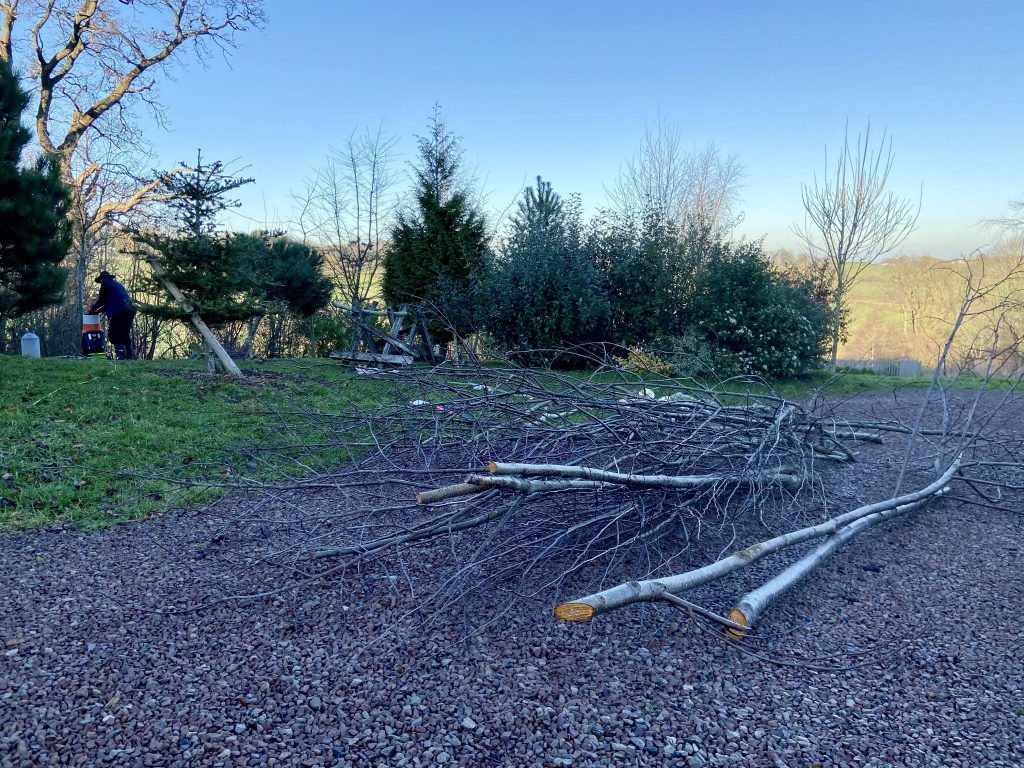 As you can see from the photo above, you get a mix of thick and thin branches and each one needs to be processed differently. We used the Stihl GTA 26 handheld pruner to cut the thin branches from the thick runners. This then gave us separate piles of twigs and branches.
Again, we used the Stihl GTA 26 handheld pruner to cut the twigs into lengths of approximately 20-25cm so that they fit in our fireplace and placed those in our log store to dry. They typically need less than a year to get dry enough to be used as kindling. It is a time consuming task, but it saves us a fortune in having to buy kindling.
There are a lot more twigs that are left over, so this year, the excess was shredded and used as mulch around our pines, oaks and other large trees. For this task, we used the Stihl GHE 150 garden shredder. It's a fantastic piece of equipment that makes light work of thin branches and twigs.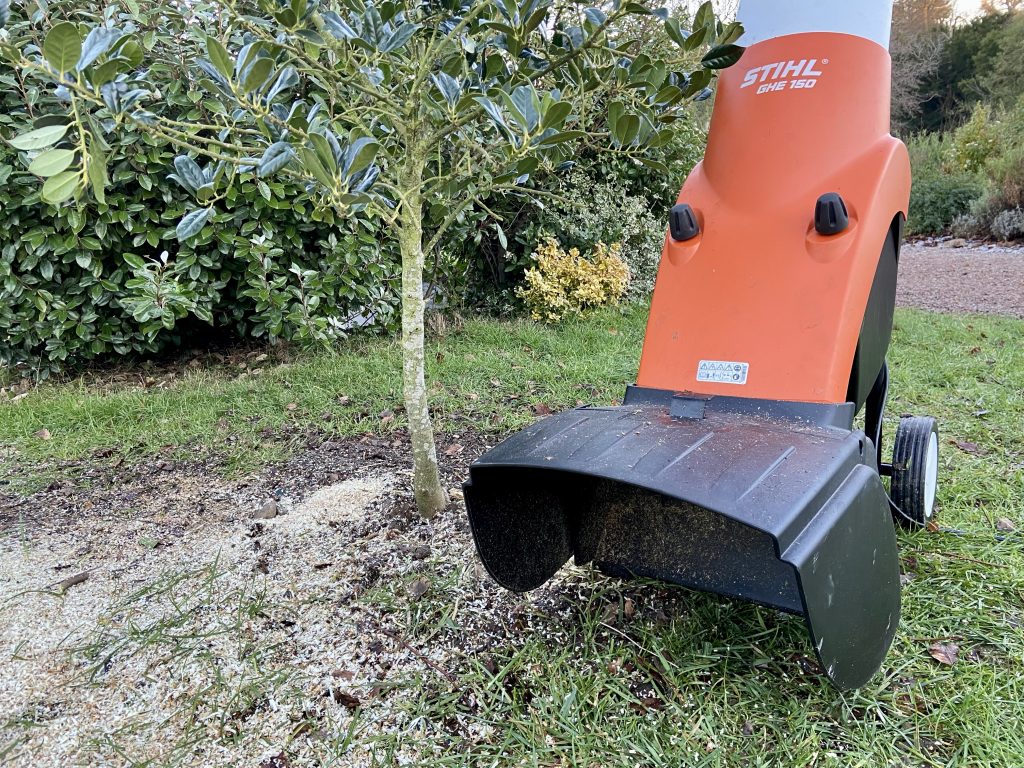 For the remaining thicker branches, we put them on our saw buck and chainsawed them into 25cm logs. These too were added to our log store for drying. Depending on their thickness, they usually take 18-24 months before they're ready to burn.
I have to say that Stihl has an impressive set of tools to make gardening tasks easier in the autumn and winter, and we've reviewed a number of them in the video below.