We ordered some marginal pond plants at the outset of the covid lockdown and received the usual "expect a 4-6 week delay" message. Our marginal plants arrived this week, about five months later. Better late than never I suppose. So we donned our waders to get them in the pond and took the opportunity to do some maintenance while we were at it.
The biggest issue we've faced at the pond this year has been the spread of Canadian pondweed and duckweed. Last year, we introduced grass carp to the pond, and they did a great job of controlling it, but we think the numbers have dropped as they may have been picked off by herons and other predators.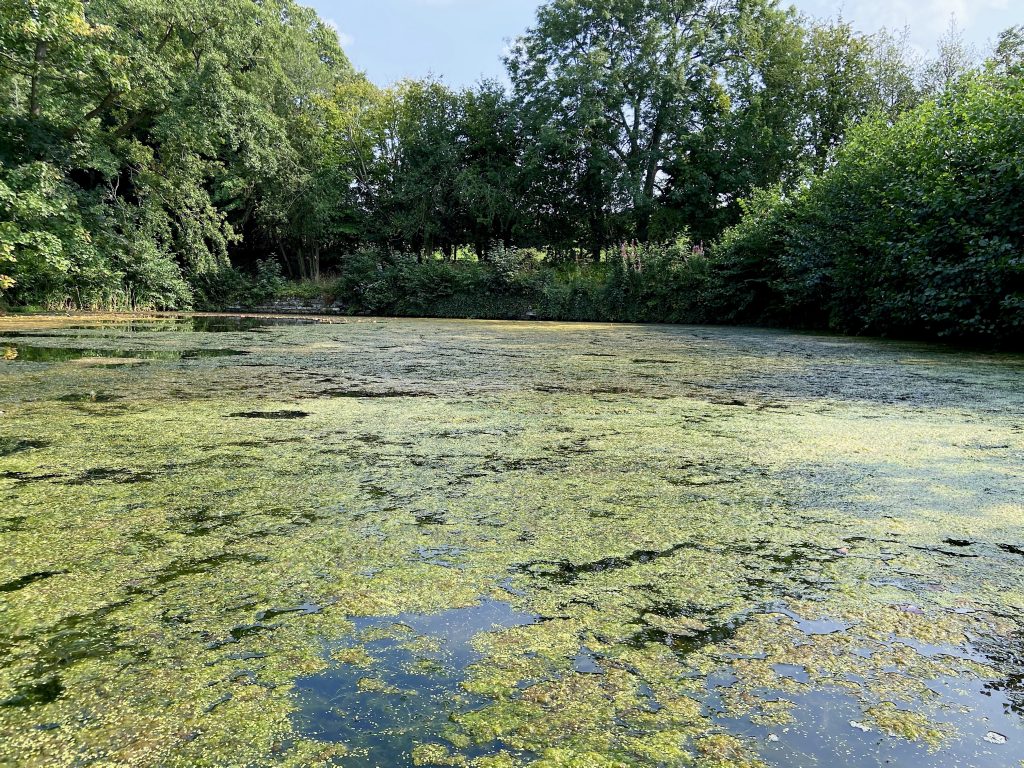 If anyone has any natural solutions or recommendations on how to deal with Canadian pondweed in particular, please drop us a comment below.
Before planting the new marginals, we pulled out as much weed as we could from the shallows and left it on the bank so that any creatures caught up in it could easily get back in the pond.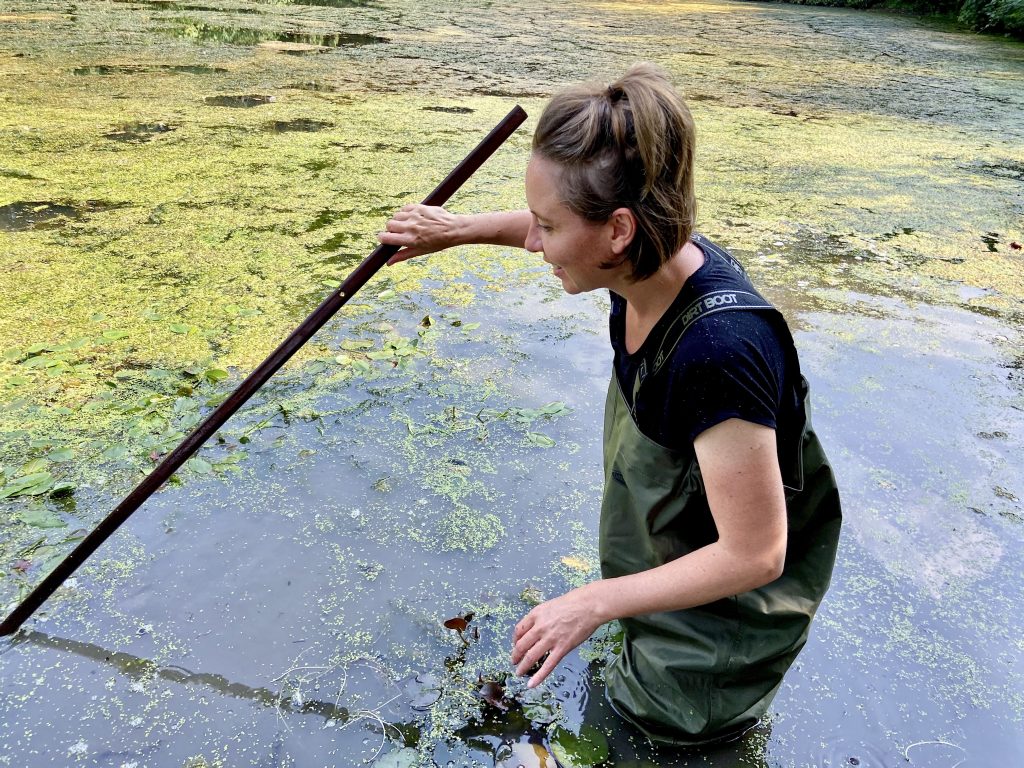 This freed up a good sized area for us to work in and we were also able to relocate our new lilies that were gifted to us by some friends earlier this summer. The Canadian pondweed had engulfed them a bit, so I'm sure they'll appreciate their newfound freedom.
With the area prepared, we put in our new plants that we'd potted up in the garage in net baskets using aquatic compost.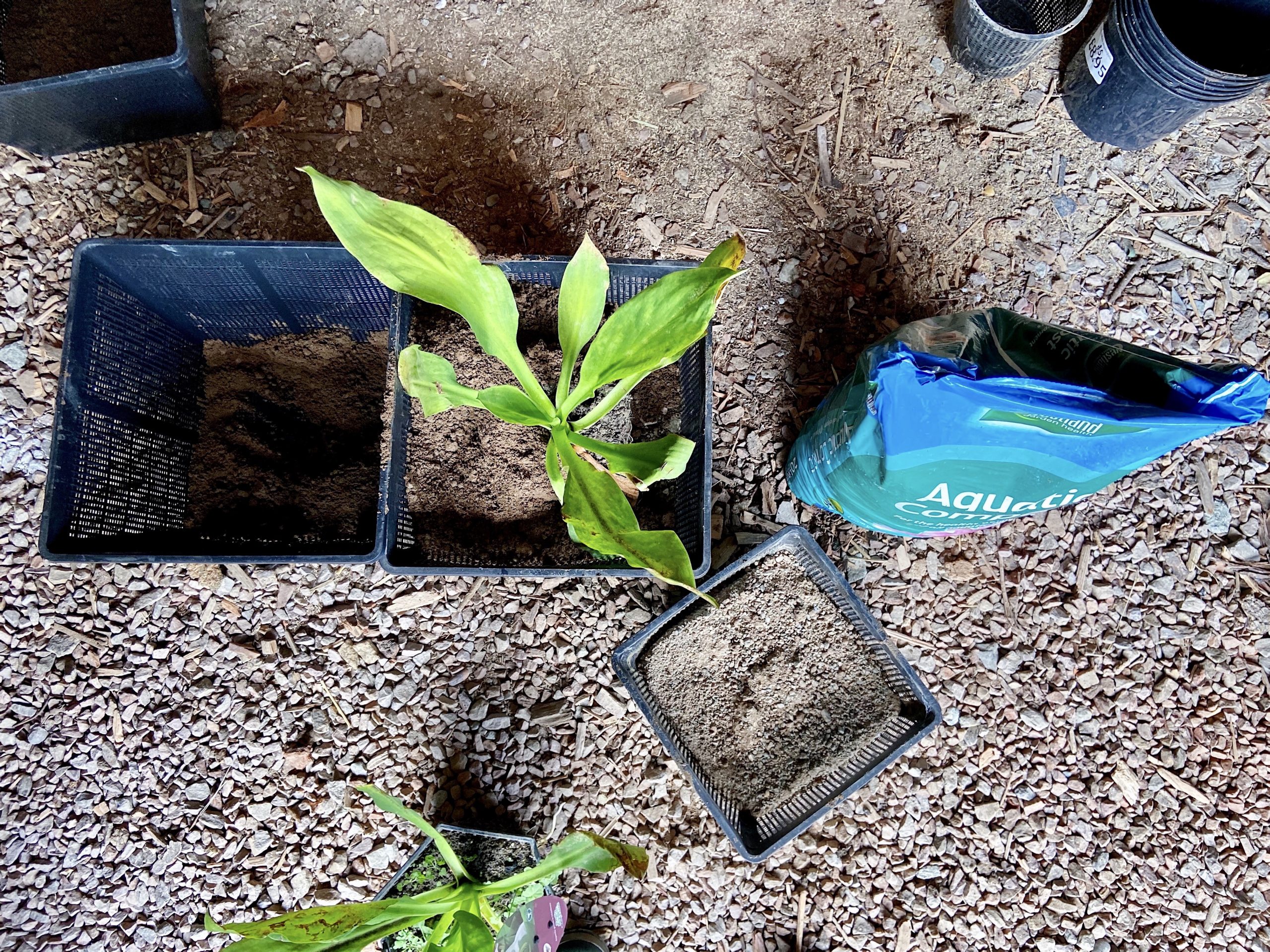 Now all we have to do is give it some time for them to establish and by next summer we should have some lovely pond plants that we can enjoy when sitting at our deck.
What we planted in the pond this year
Large Asian Skunk Cabbage Lysichiton camtschatcensis
American Water Plantain Alisma parviflorum
Charles de Meurville
Iris Louisiana Merebrook
Pontedara cordata
Thalia