We love stir fries – they're quick and easy to make, nutritious, ridiculously tasty and it's a great way to use produce from the veg garden. We mix things up in our stir fries from Szechuan chicken to garlic pork to ginger prawns. Today we're going share our spicy beef stir fry recipe where the star ingredient is beef steak strips from Swaledale.
First and foremost, don't waste your money on stir fry sauces that are filled with nasties – making your own sauce is cheap, quick and easy, and our recipe delivers perfect umami.
Ingredients – Marinade and stir fry sauce
5 tablespoons of dark soya sauce
1 teaspoon sesame oil
2-3 garlic cloves
1 teaspoon crushed chillies (if you want it hotter, increase to 2 teaspoons)
1 tablespoon agave nectar (if you don't have agave, use 1 teaspoon of dark brown sugar)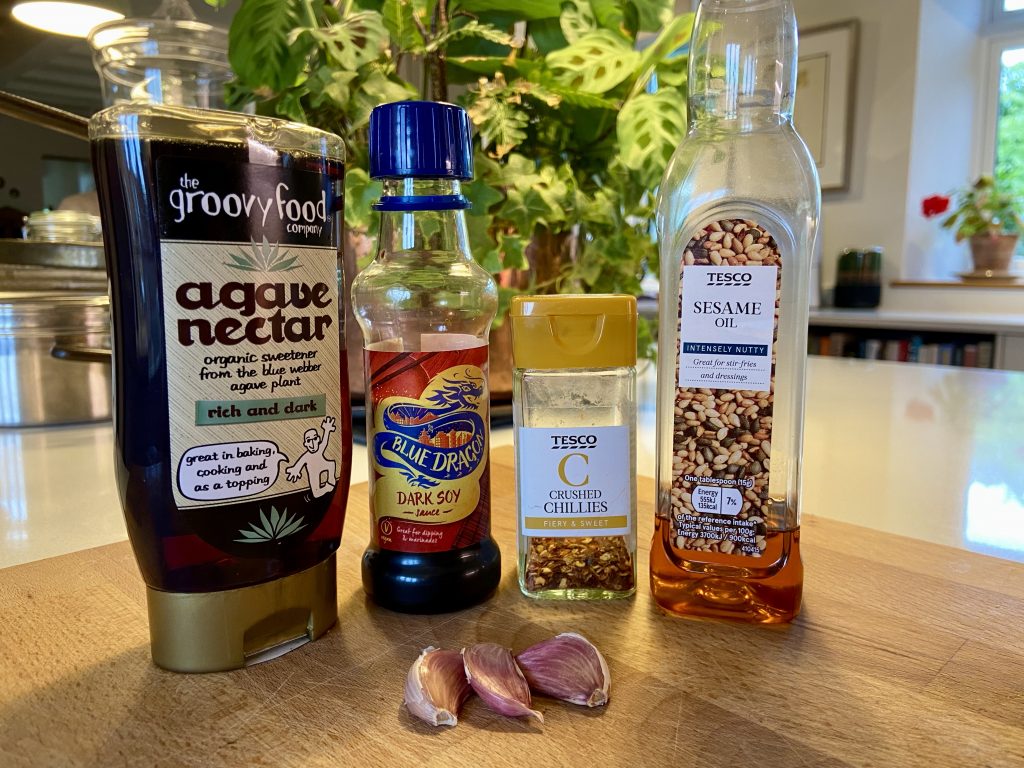 Marinade and stir fry sauce step-by-step
Crush the garlic and mix the crushed chillies, agave, sesame oil and soya sauce in a bowl. Stir and ensure that you mix everything thorougly including the agave and sesame oil so that you have a smooth, well-mixed sauce.
This is my favourite part. Give the spoon a lick when you're done. Salty, slightly sweet, garlicky with some heat. It tantalizes the taste buds and delivers the perfect umami hit.
Ingredients – stir fry
350-400g steak strips – we used grass fed, native breed, dry aged beef from Swaledale
1 small-medium broccoli
125g shiitake mushrooms
2 onions
White sesame seeds
Black sesame seeds
200ml jasmine rice (for two people)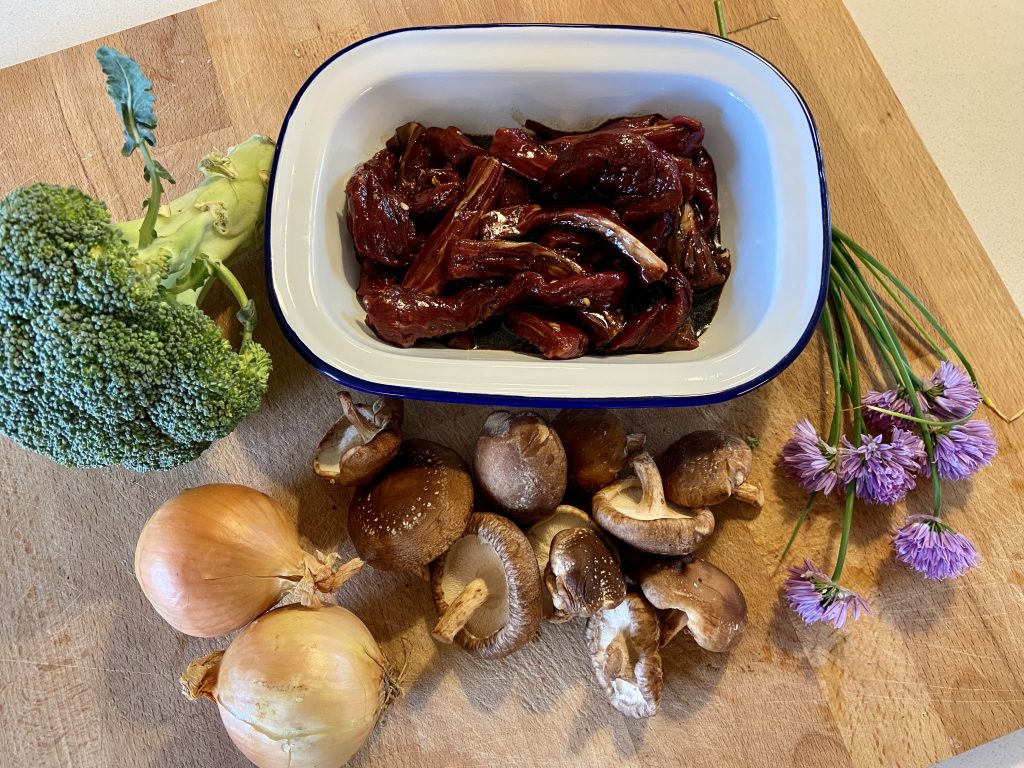 Step-by-step instructions
If possible, make the marinade/sauce in advance. Put the beef strips in and let them marinade in the fridge for a few hours. If you don't have time that's also fine – just let the beef sit in the sauce while you prepare everything else.
Chop your favourite stir fry veg. We used what was available to us (broccoli, onions and shiitake mushrooms) but you can add thinly sliced carrots, peppers, pak choy or Chinese cabbage.
We like our onions and shiitakes to be cooked slowly in the wok so that they're soft and the onions are translucent. Toss regularly to prevent the onions from burning. Put the rice on when you start cooking so that it's ready to dish when you've finished cooking.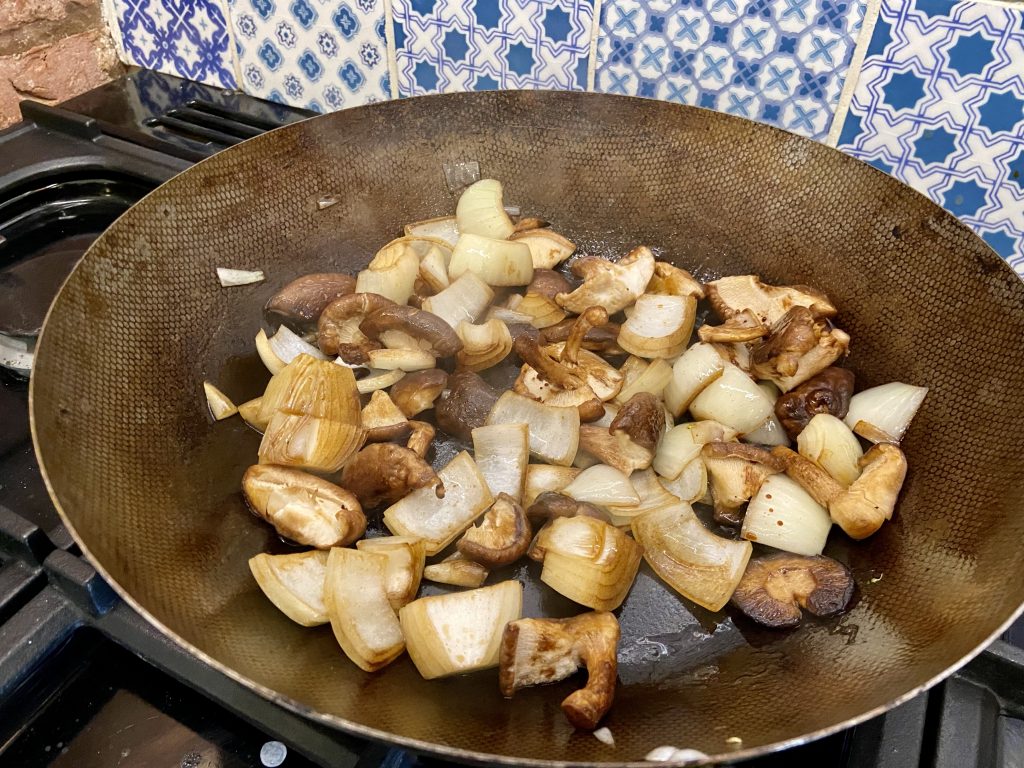 When the shiitakes and onions are nearly done add the broccoli with a splash of soya sauce just add a bit of moisture.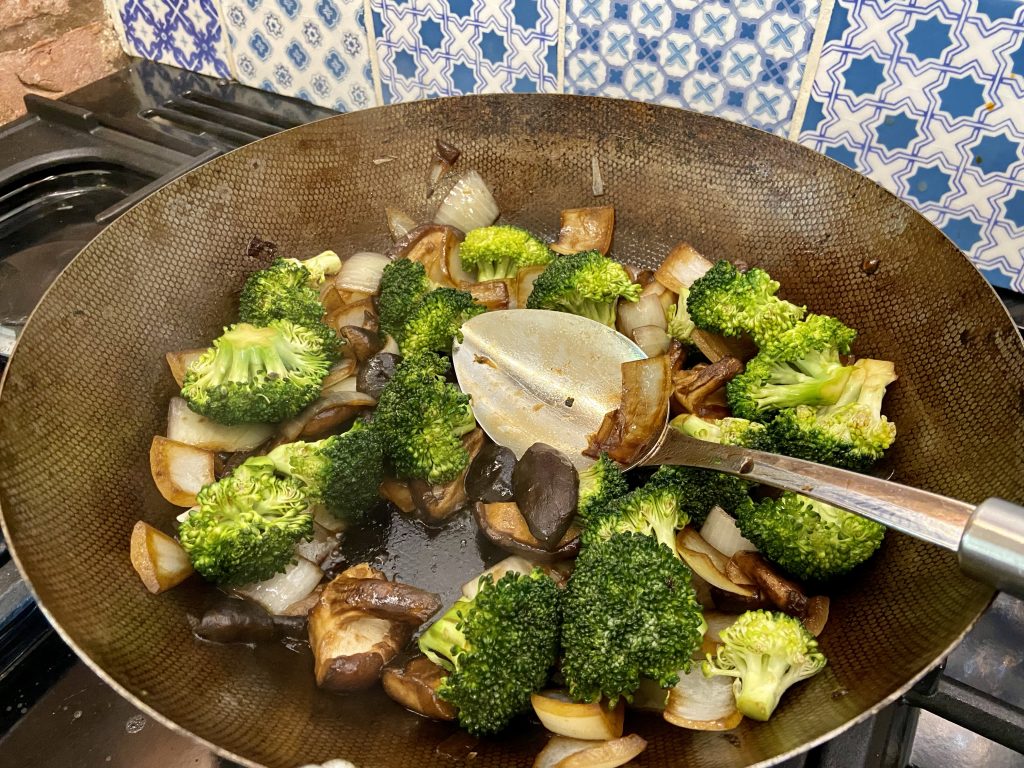 By this point the rice should be done, the broccoli should have been in for 2-3 minutes. We like our broccoli cooked and crunchy. If you like your broccoli softer just cook everything for a bit longer.
Now it's time to add the star of the meal – the beef steak strips from Swaledale. Meat this good should be cooked medium and that's exactly what we did. Keep tossing regularly and the sauce you've just added with the meat will coat all your veg.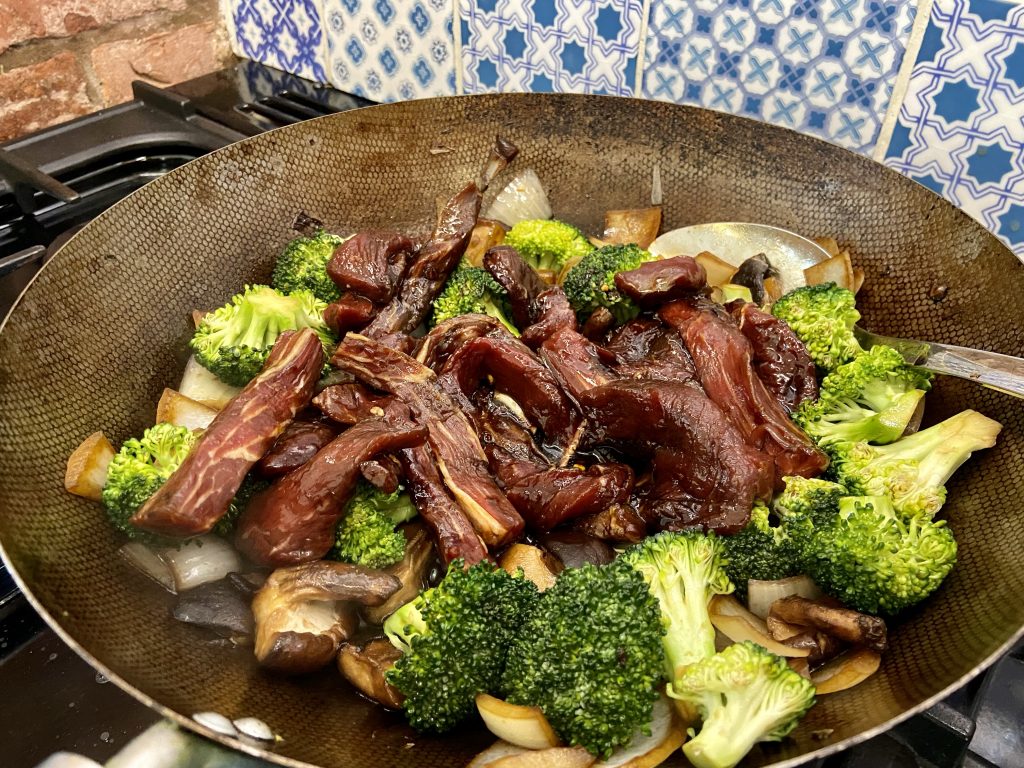 When the meat is done, it's time to plate. Put the rice in first. Then add the stir fry. Garnish with white sesame seeds on the stir fry, and black sesame seeds on your rice. If you've got any edible flowers in the garden you can use them too. We use chive flowers a lot at this time of year because they add colour and vibrancy, and they provide more fresh onion flavours.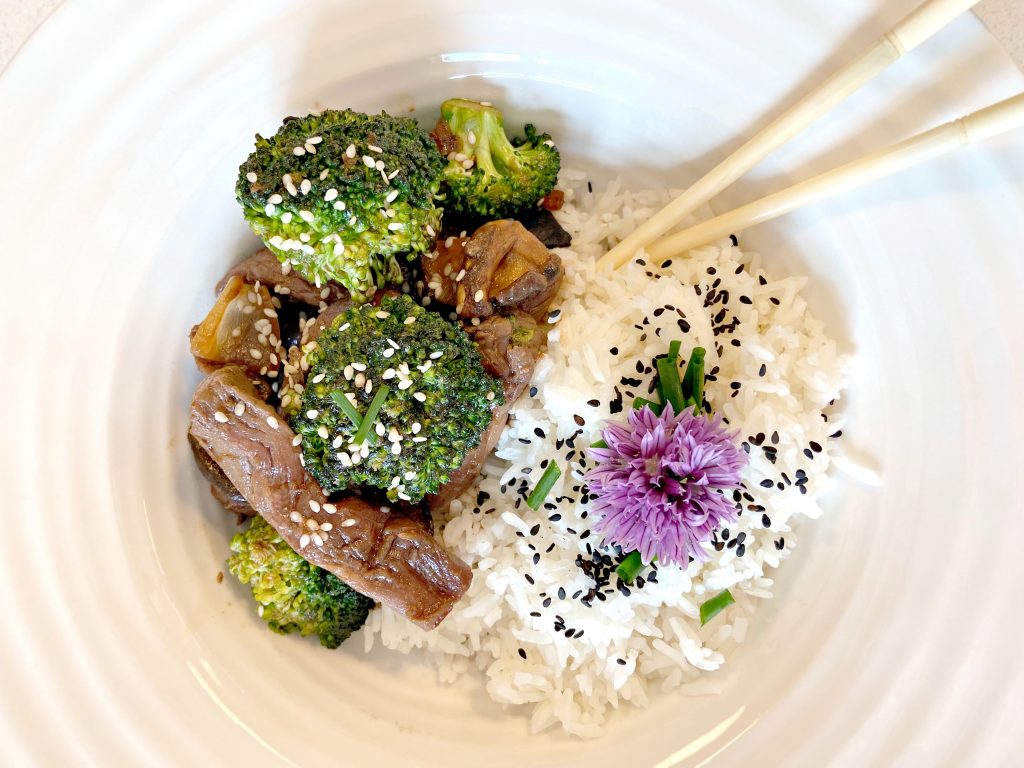 We mentioned at the outset that the beef steak strips were the centre piece of this stir fry. The quality of these steak strips from Swaledale is superb. The description is no exaggeration – ridiculously tender, creamy and beefy. We simply can't recommend these beef strips enough, and the best part is that the meat is raised sustainability.
Our stir fry sauce was the perfect companion for the meat with the heat from the garlic and chillies and sesame coating. The broccoli adds crunch and texture, and shiitakes are my favourite for stir fries because they don't shrink and break. In a word: delicious.