Our solar panels have now been up for just over a year, and for all the doubters and naysayers that said solar panels are ineffective in the UK, this is a message to let you know that you're wrong.
I've gone into a lot more detail in this post about the performance of our panels with breakdowns across the seasons, but I wanted to wrap up our first year numbers in this post.
We produced 6.49MWh of power over the course of 12 months, which is a staggering amount of electricity given the dreary, gloomy and awful winter we had.
According to the SolarEdge app, the renewable energy created by our panels has also saved emitting 1,658kg of CO2 into the atmosphere.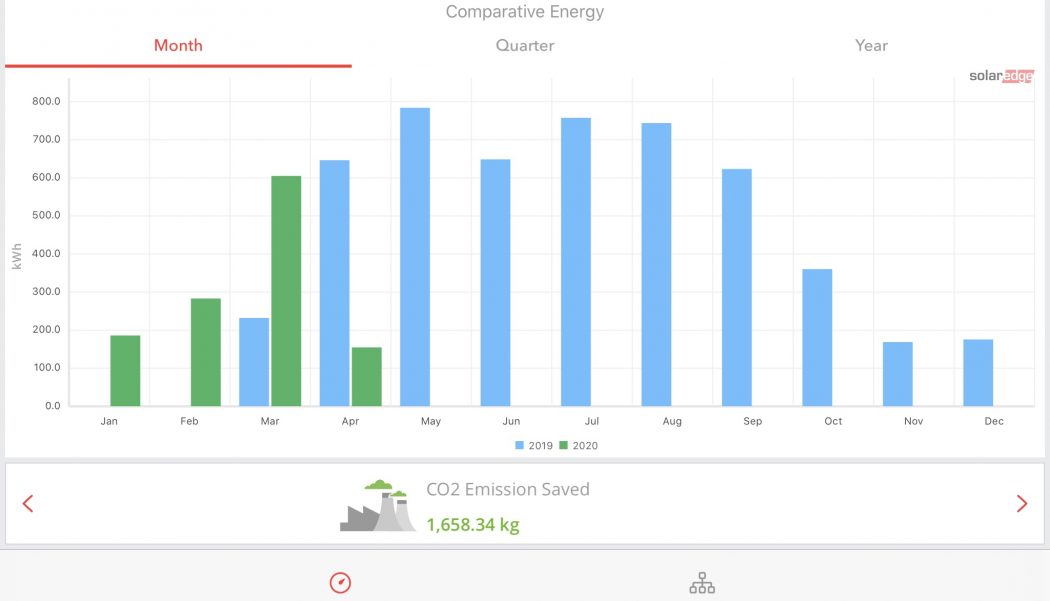 We are a working example that solar PV in the UK does work. It's critical, however, that you have the right roof orientation and pitch. If you do, you should be OK with good quality panels and a decent inverter.