You can't make this up. No water on Christmas evening and Boxing Day, and now no water on the hottest day of the year. It's a joke; just not a very funny one, for us anyway.
From August 2018 to date we have experienced water supply outages on an almost monthly basis. We've sent emails and letter of complaints to the provider, Severn Trent, but no one cares, the regulator included.
Every time we've had a water outage, we have logged a formal complaint with the agent on the phone. Eventually, we received a letter from them explaining that unless the property was without water for 12 continuous hours they would not have to financially compensate us and we'd just have to live with it.
In February this year, after a water outage that lasted 23 hours, the complaints team finally issued us with a complaint number and told us they were investigating the matter.
This resulted in an email being sent to us on June 11, 2020, offering to install an optimisation device on our pipes to ensure good water pressure. Good water pressure?
In no way did their correspondence address the basis of our complaint. If we have no water supply, there's not going to be any pressure. Absurd. Our pressure is great, when we have water. They offered no resolution for ensuring we actually get a continuous reliable water supply. Sheer and utter incompetence mixed with a clear lack of professionalism and understanding.
Today, on the hottest day of the year, with temperatures at Home Farm exceeding 31C, we once again had no water. We have been through the same agonising calls to their call centre logging yet another complaint that we have no water.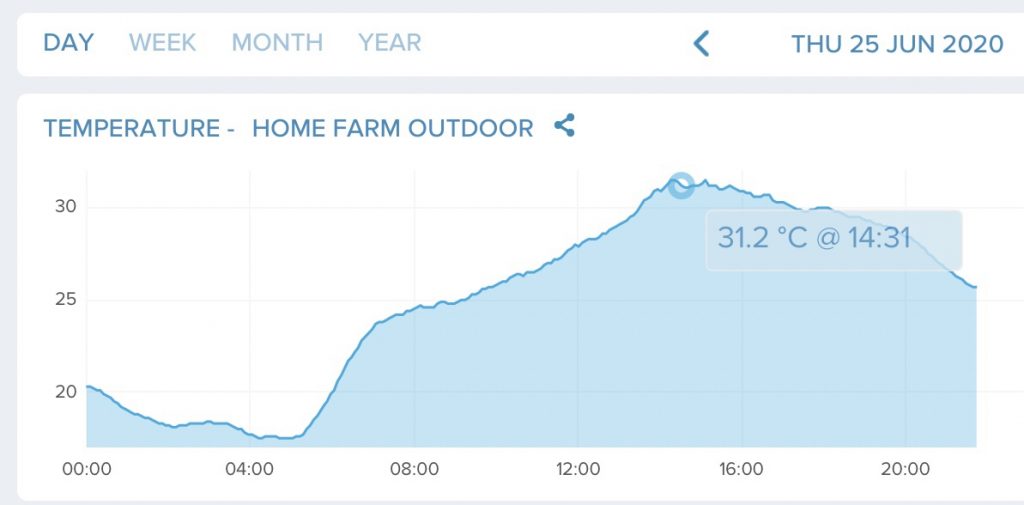 No water for us or our animals to drink on a boiling hot day. Dehydration to any degree is highly likely. No water to flush our toilets, brush our teeth or have a shower.
No water to wash our hands in the middle of the Coronavirus pandemic when we are being told to wash our hands and surfaces as often as possible. And rightly, due to Covid-19, we are also not allowed to go to any of our neighbours who may have their own water supply and use their facilities. So we are marooned with nothing but air coming out of the taps.
If Severn Trent's offered resolution is to attach a gadget to our pipes so they can delight or furrow their brow over how forceful our water is coming out the taps, then this begs the question if they have any real idea on how to fix the issue.
We're at the point where we must ask the government how they got a national licence to become a water supplier and whether they are fit for purpose as a utility provider to hundreds of thousands of people?
Today we wrote to our Member of Parliament and local councilors to seek representation. Enough is enough.
If you've experienced water outages as a Severn Trent customer, please send us a message and we'll see if we can collectively raise awareness, and force them to improve their service.