In a word, yes. We've been using natural deodorants before eco, sustainable deodorants were even a thing. The problem with most natural deodorants is that they simply don't work. They smell nice, but don't protect your armpits from smelling when you get hot, so we were thrilled when the team from Fussy approached us try out their plant-based, eco-friendly deodorant.
Fussy are on a mission to rid the bathroom of single-use plastics. If you opt for their deodorants, you will have to buy their pebble (a plastic case) that is 50% recycled and they come in an assortment of colours. The story behind the design and shape of their container is that it's supposed to resemble a pebble on the beach, drawing attention to the plastic that pollutes our oceans. We chose the midnight colour for our case. You then have to chose the scent of your deodorant, and we went with Wavy Days Mint.
This is where things get sustainable. The packaging is plastic free and everything arrives in a cleverly designed, postbox friendly box. Once we unpacked everything, we tossed the box onto our compost heap.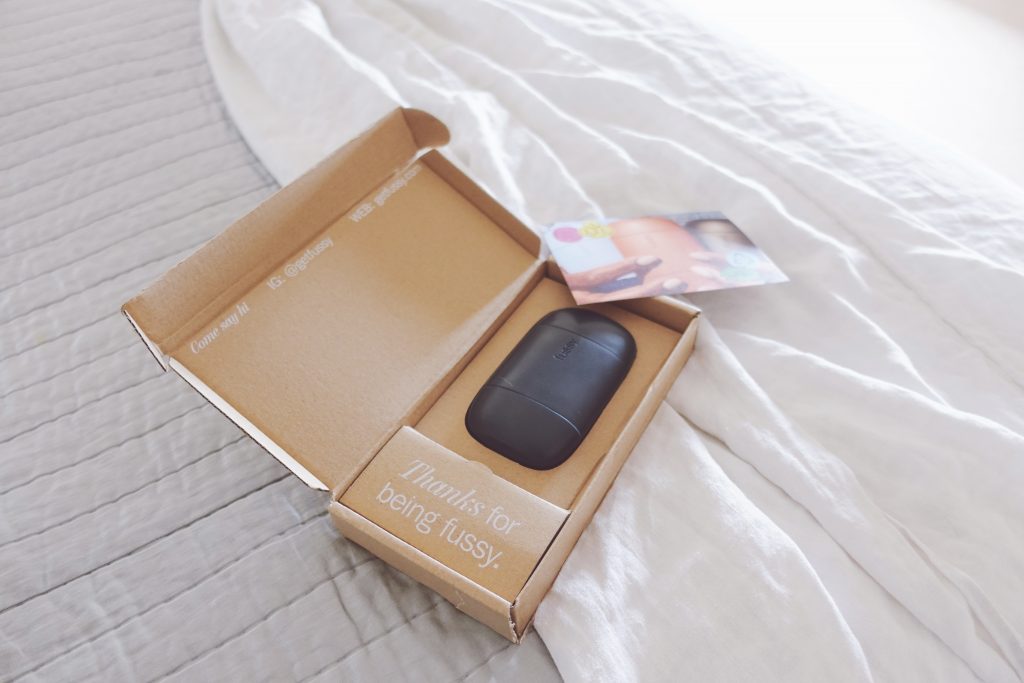 Underneath the flap that says "Thanks for being fussy" you find the deodorant refill. Initially, I thought that this was another piece of plastic that we needed to add to our recycling. But it's not. The deodorant refills are housed in a product made from waste sugarcane pulp that will decompose in your garden or compost bin, which according to Fussy will take 6-12 months. So the only piece of plastic is the pebble, which is reusable. It's also dishwasher proof, so you can give it a good cleaning between refills.
Popping the refill into the pebble is super easy, and there are instructions in the box for first-time users.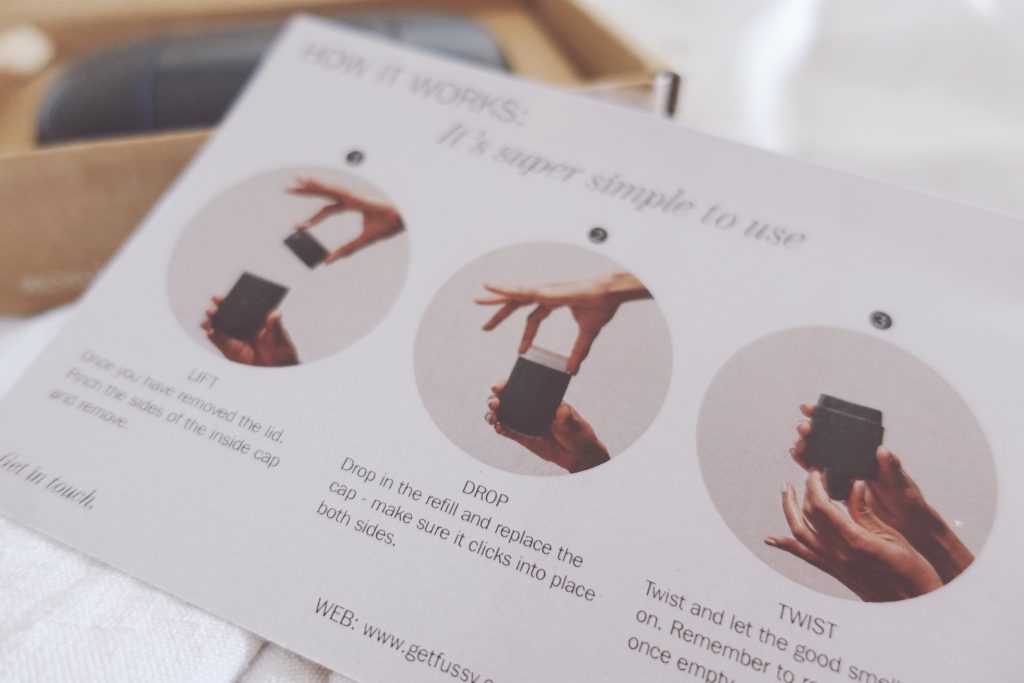 Before we continue, it's important to make the distinction between a deodorant and an antiperspirant. Deodorants are designed to protect you from odour, while antiperspirants are there to prevent you from sweating. This product from Fussy is a deodorant.
So what did we think? Well, the answer is that we will now be customers. 100%.
There are many reasons to like this product. We started using this product at the height of the recent heat wave in the UK when temperatures recorded by our home weather station read 32.8C. During this time, we were busy and active in the garden, and I was sold on this product on the first day. Despite sweating in the searing heat, I did not have a semblance of BO. I put the deodorant on after my morning shower and it protected my armpits quite comfortably into the late afternoon.
I will say that the deodorant itself isn't 'soft' when you first start using it so the application is a bit scratchy (maybe I'm just used to my liquid roll-on). The Wavy Days Mint scent is very pleasant when you smell it in the container, but it's not very strong when on the skin. That, however, did not bother me at all, because the fact that it neutralises body odours so effectively is the main objective.
I did some background reading on the effectiveness of Fussy's deodorant and it turns that out that they've figured out how to use lactobacillius (yes, the same stuff that's in your yoghurt) to neutralise unpleasant armpit smells. Lactobacillius is a probiotic that is extremely good for your gut health, but as it turns out it's also got a massive desire to inhibit odour-causing bacteria.
To keep the product natural, Fussy have only used eight ingredients and the end product works ridiculously well, and I can't recommend it enough based on its performance and what it does.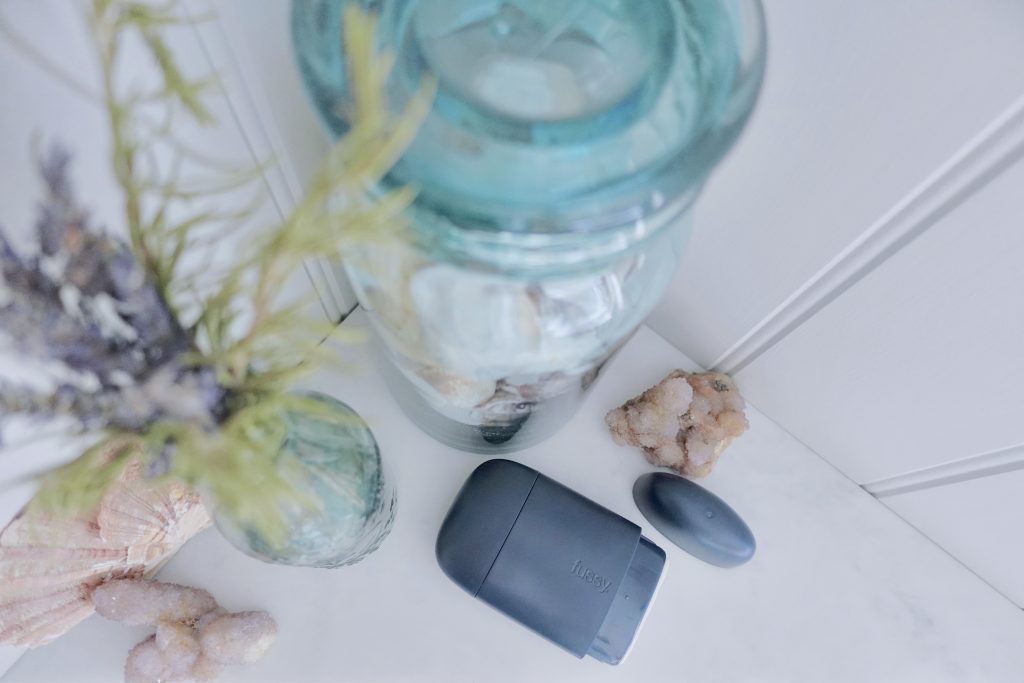 The other very appealing thing is the price. You can get a subscription pack from Fussy that includes the pebble case and one refill, which will initially set you back £13 with free delivery in the UK. Thereafter, refills cost £15 for a pack of three (£5 each). Since you already have the pebble case, your plastic footprint for your deodorant has been reduced to zero. Most of the organic, natural roll-on deodorants on the market sell for around £5 and they all use single-use plastics. From our perspective it's a massive win-win, environmentally and financially.
If you're looking for a natural, eco-friendly, minimal waste deodorant that works I would encourage you to give Fussy a try. I think they've done a great job in making a product that makes a difference from an environmental perspective, while also delivering where so many other natural deodorants have failed.
Visit their shop to find out more.