Our pond is a hive of activity during spring and summer, and it's a great source of entertainment. While we have a deck area, we decided to create a new seating area at the pond with an elevated view.
We moved our Balinese bench to this new spot and decided that this would be a great place for it as it provides a great vantage point. As you can see from the picture below, this area was a bit overgrown so we decided to get it under control.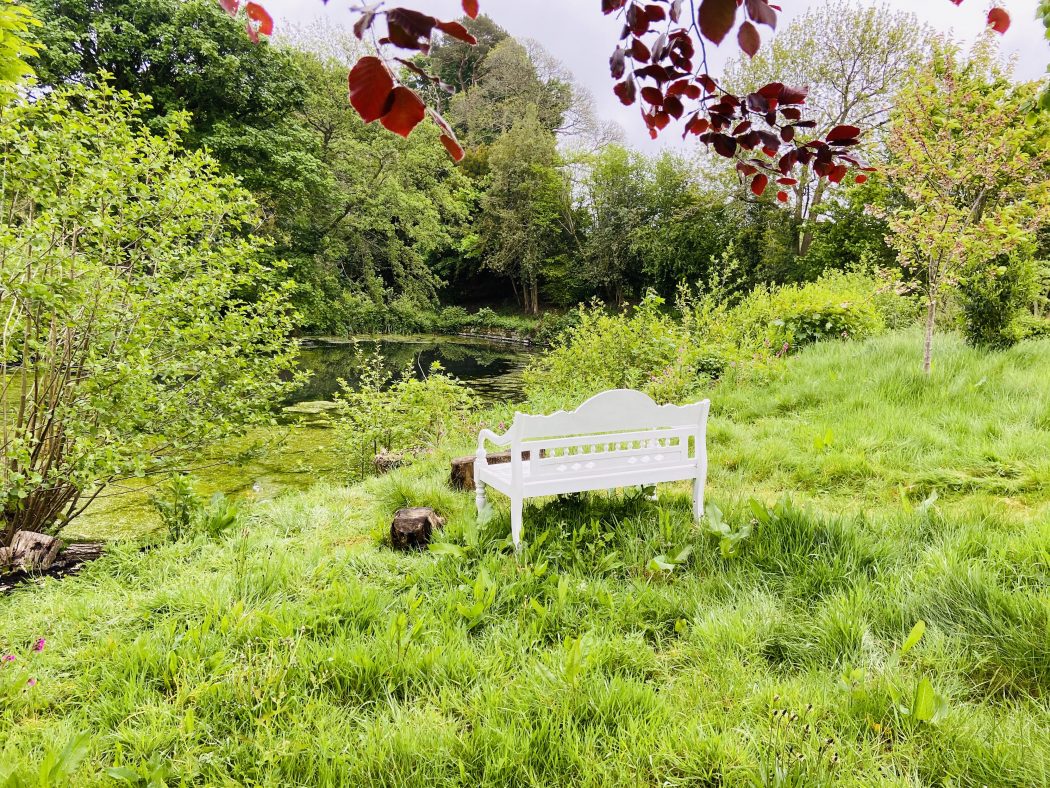 The first thing we did is made a 2×1 metre frame.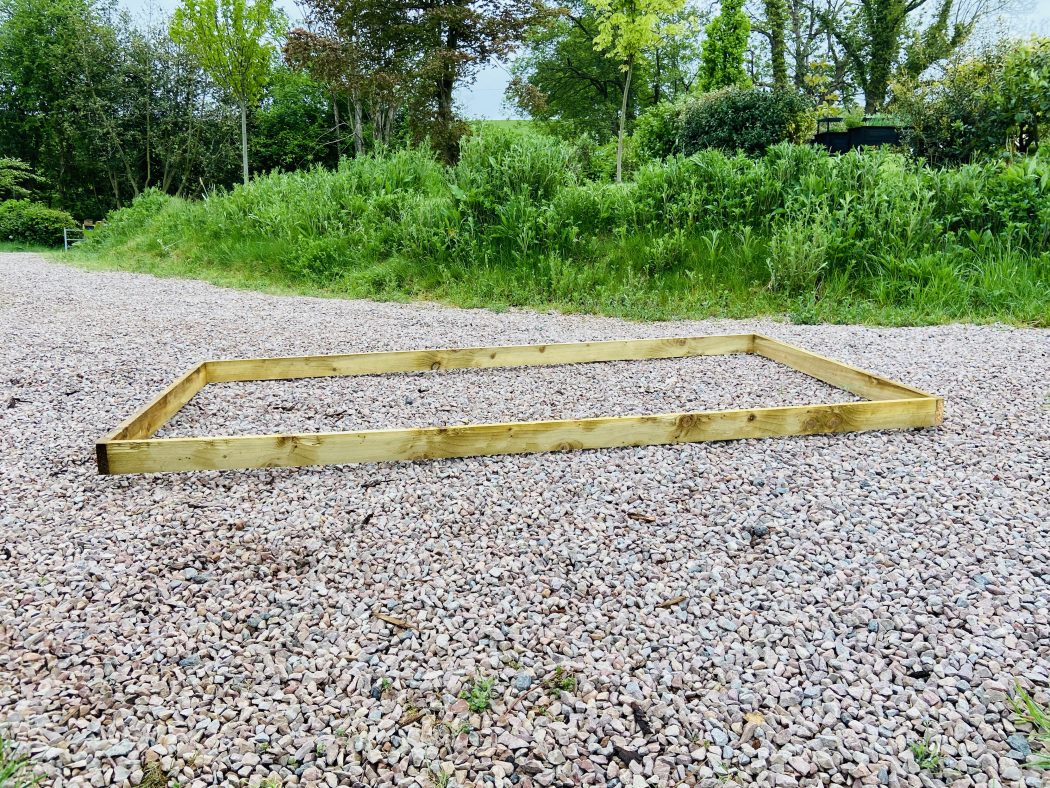 Next up, we strimmed the area down to get it under control and made some stands from wooden blocks so that the bench would be straight, as there is a slight slope and gradient.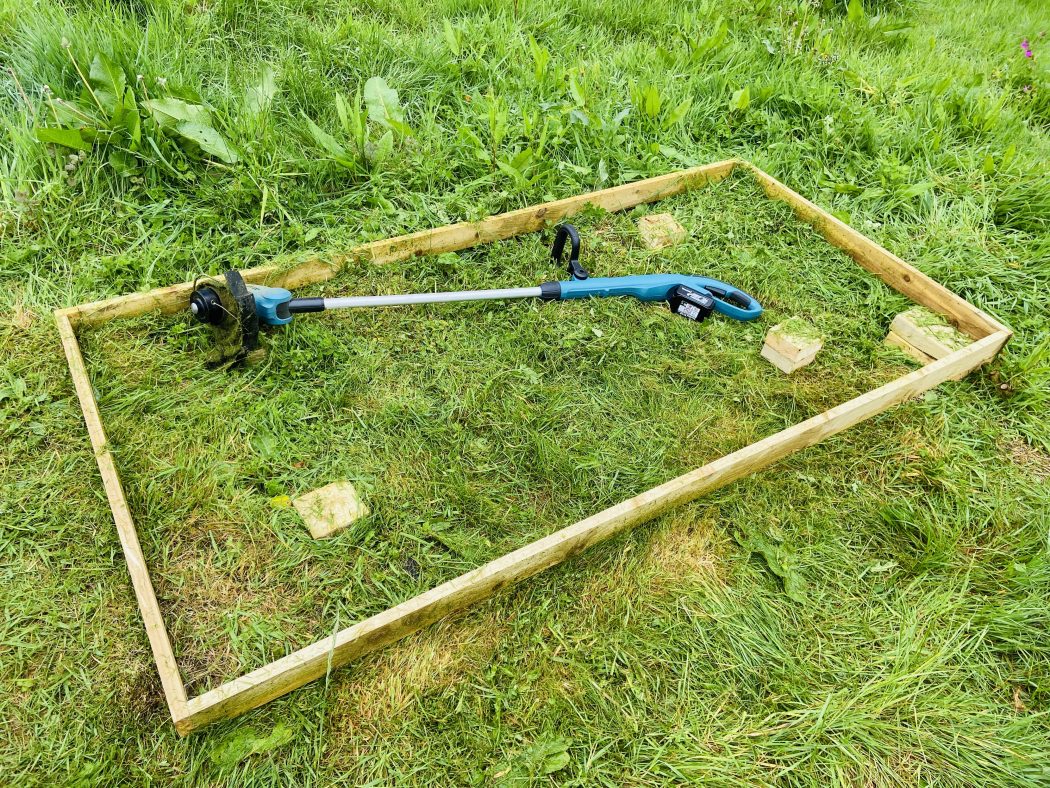 Since there is a gradient, we wanted to ensure that the frame wouldn't move, so we made some stakes, hammered them into the ground and screwed them to the frame. This made the frame feel extremely robust and sturdy.
Next, to suppress the grass from growing we laid down packing paper (which we kept from when we moved in) and positioned the bench in the middle of the frame. We also made some extra supports for our blocks to prevent the bench from sliding.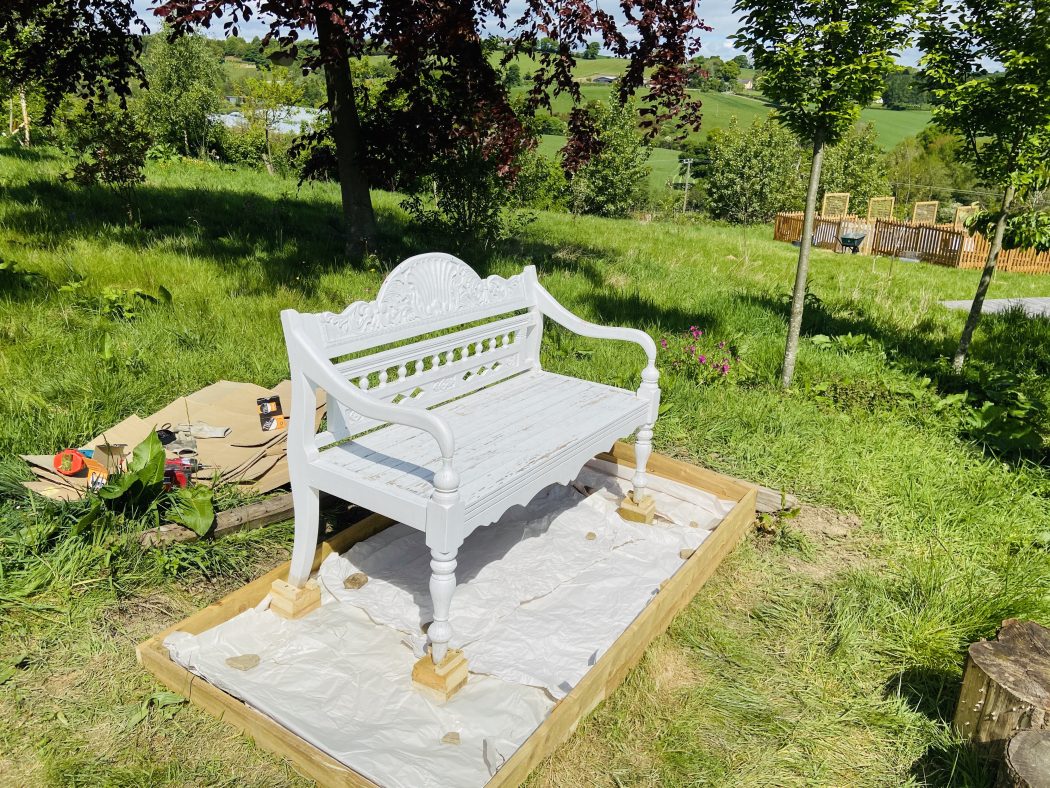 With everything taking shape, we filled the frame with wood clippings.
To add an additional level, we got some old beams from the garage, pulled back the turf around the frame, and made a flower bed, where we planted anemone bulbs that we purchased from Farmer Gracy.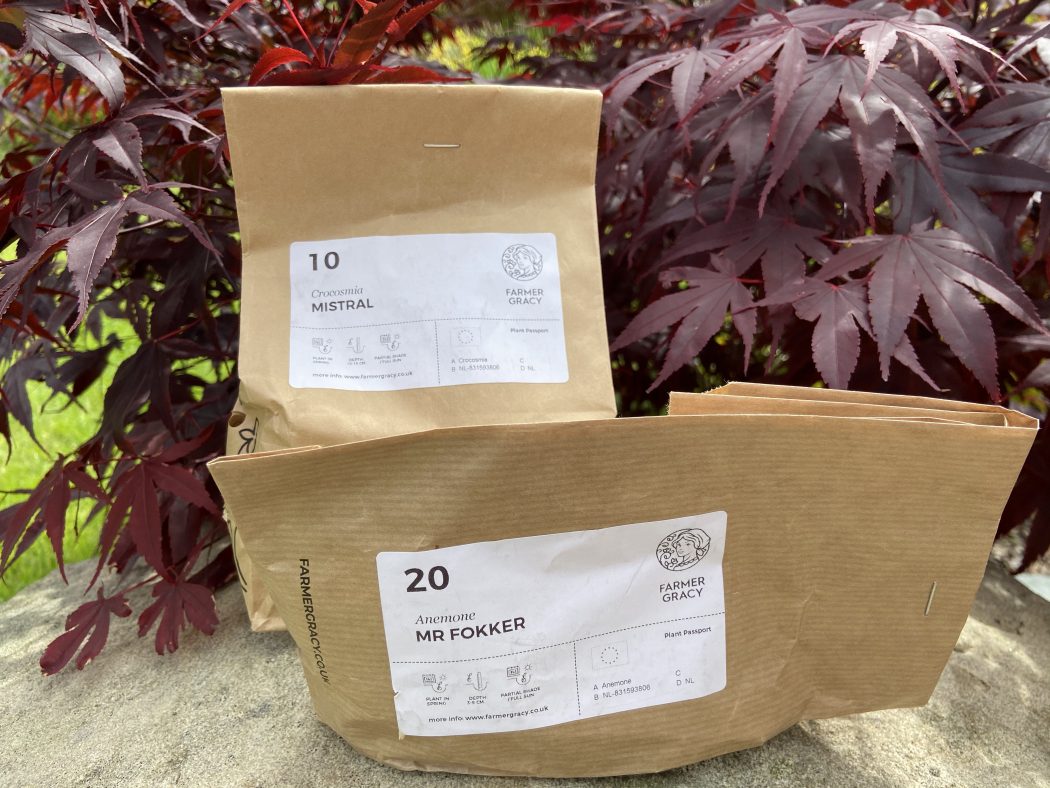 As mentioned in a previous post, the Cuprinol paint we used for the bench last year was dreadful, so we will repaint it later this summer with a new paint that we've ordered. We'll review this in a follow up post.
So it all looks great, and now we just need to wait for the bulbs to grow and flower. It's difficult to beat this spot for sundowners, watching the bird and wildlife. It's our little slice of paradise, and we're really happy with our new seating area.