The lovage in our herb garden has exploded. Lovage is like supercharged celery in terms of taste (with a hint of aniseed), so here's my lovage soup recipe, which is incredibly delicious, healthy and nutritious, and ridiculously cheap to make.
Lovage soup recipe ingredients
200g freshly cut lovage
Two carrots
One large onion
Two celery sticks
Glug of olive oil
2 litres water
Pinch of salt
Pinch of white pepper
You will also require a blender.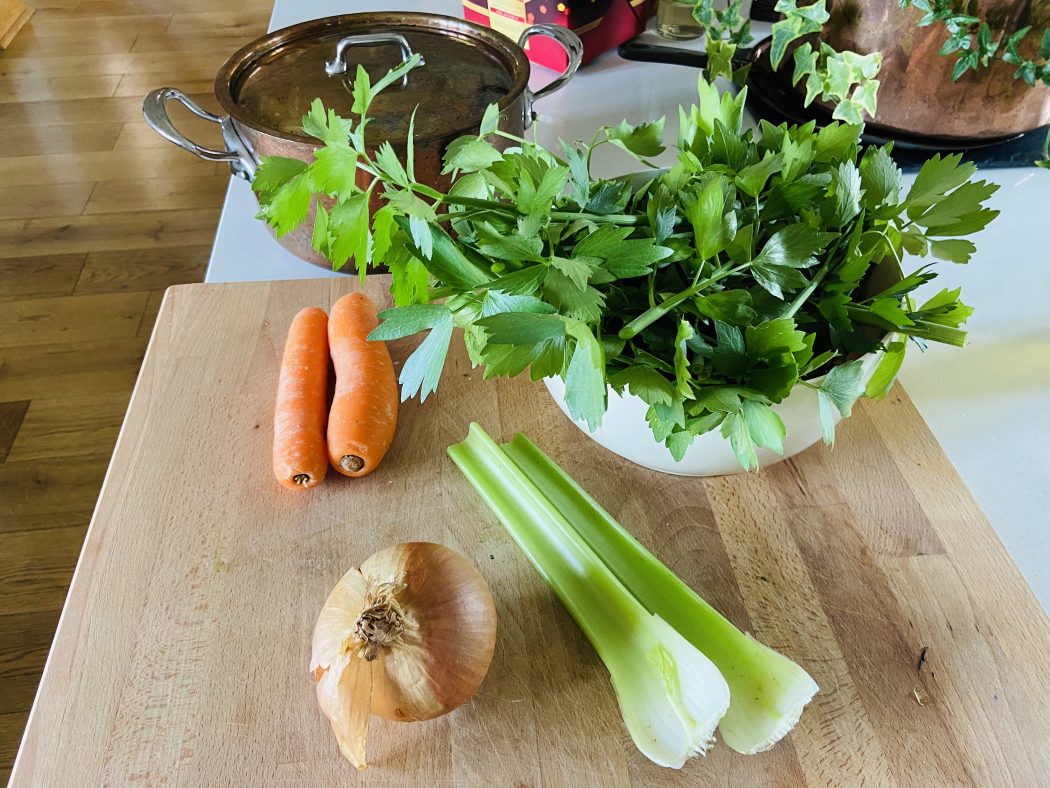 Chop the onion, carrot and celery and put them in a pot to simmer on a medium heat for 5-10 minutes.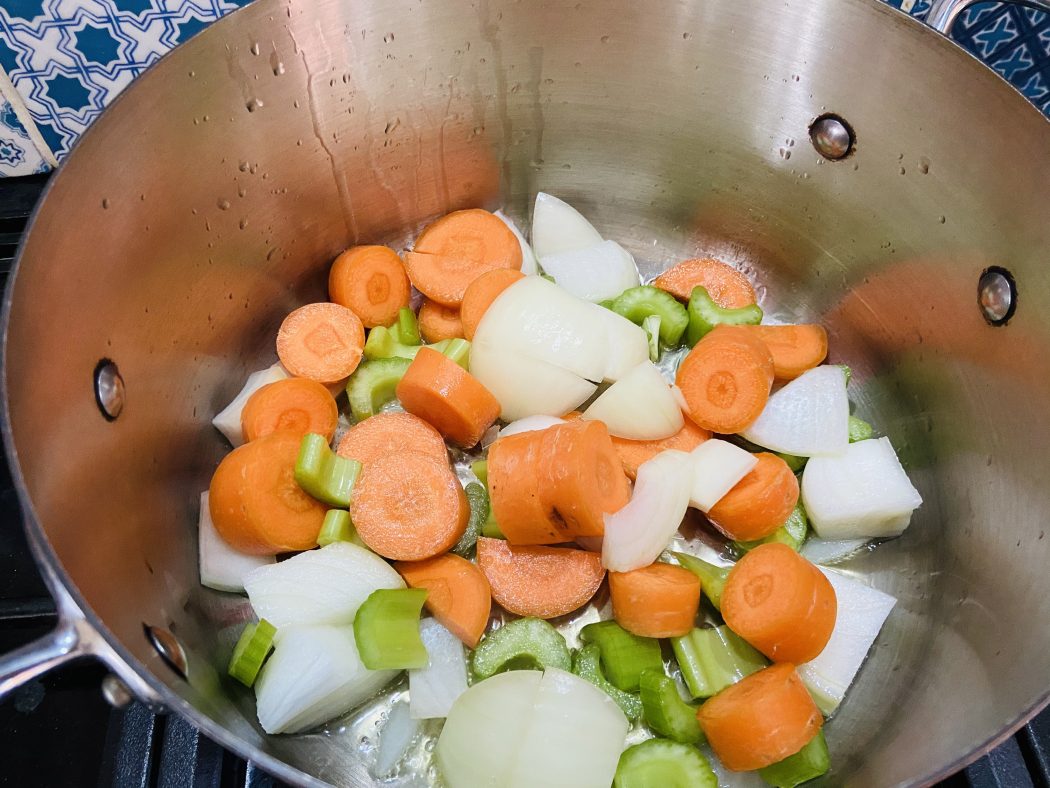 When the onions are translucent add two litres of water with a pinch of salt. Put the lid on, bring to a boil and simmer the vegetable stock for 15 minutes until the carrots are soft.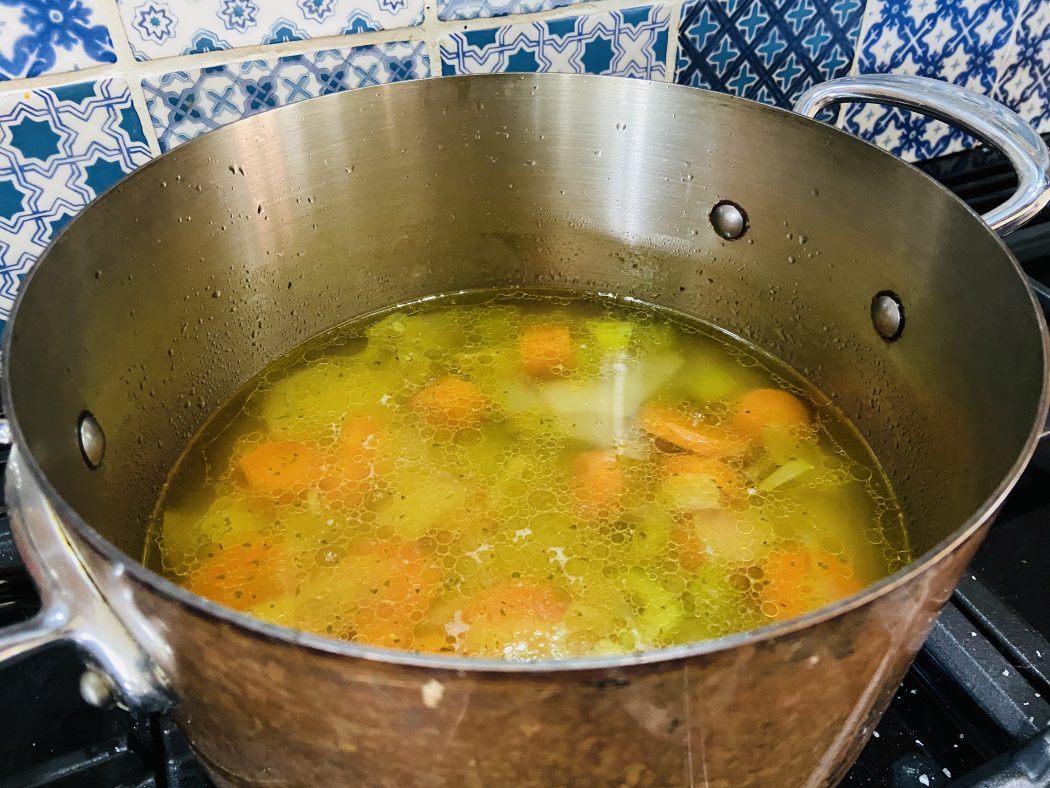 Time to add the star ingredient. Leave the pot on a low heat, and put the lovage into the stock. I put it in stalks and all. It is a bit stringy, but when blended it adds some texture to the soup. Put the lid back on.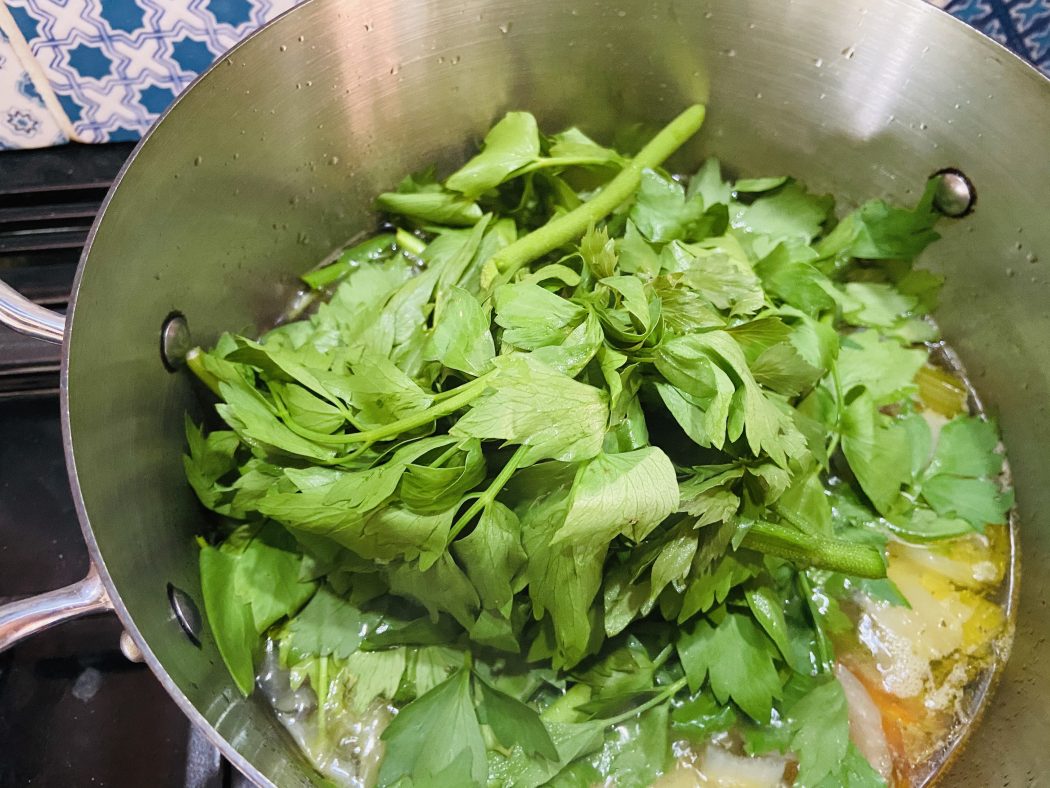 Important: leave the lovage in the stock for no more than 45-60 seconds. It wilts and cooks incredibly quickly.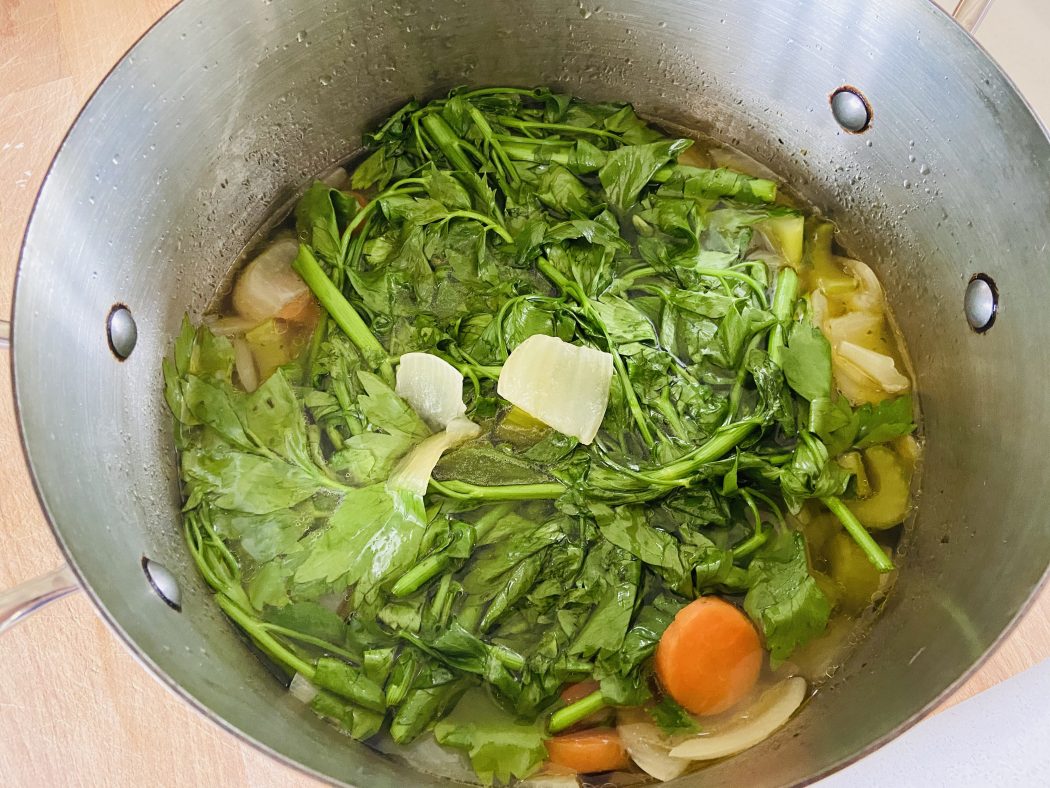 Start blending immediately – remember, it's still cooking in the hot stock. Blend until it's smooth. It will not be completely smooth if you've added the stalks like I do. We don't like to throw veg away unnecessarily, and it adds some texture to the soup.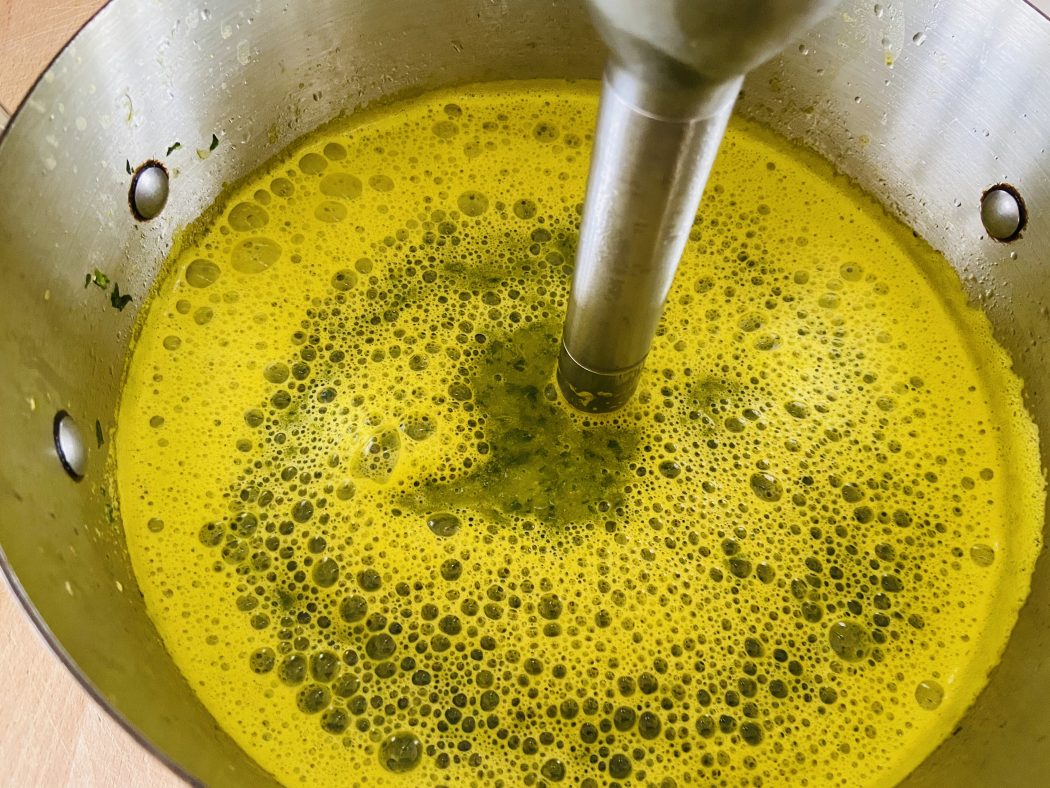 At this point, taste and season accordingly with salt and white pepper. That's it. Serve with some bread, homemade if possible.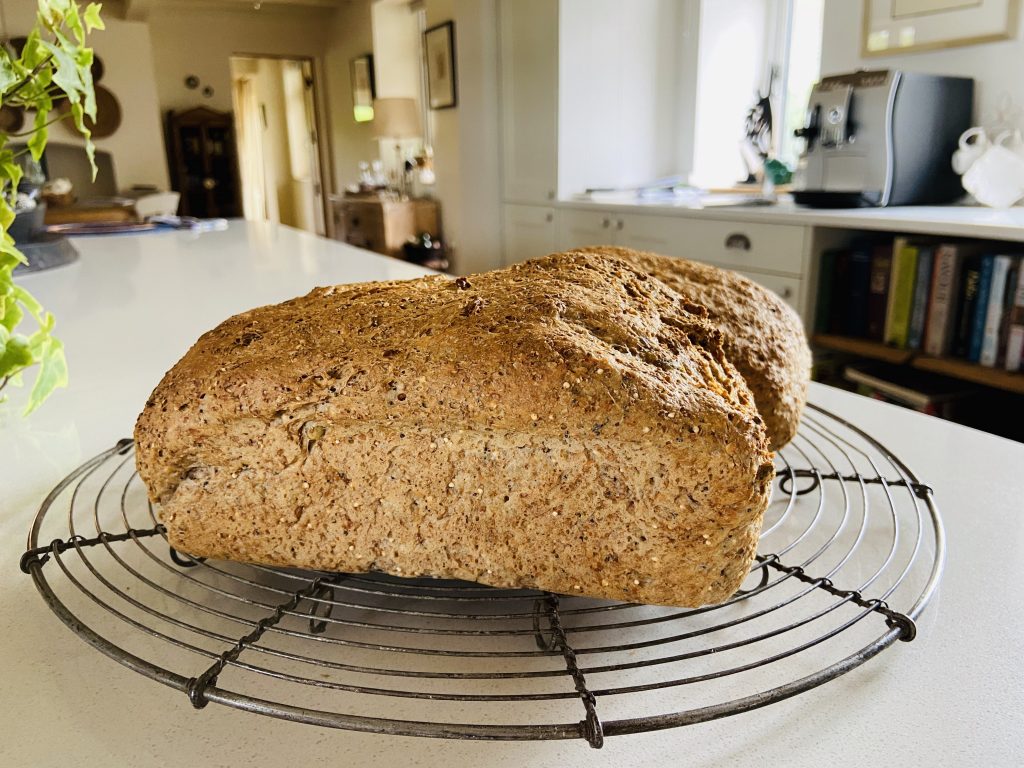 Delicious. Nutritious. Another winner.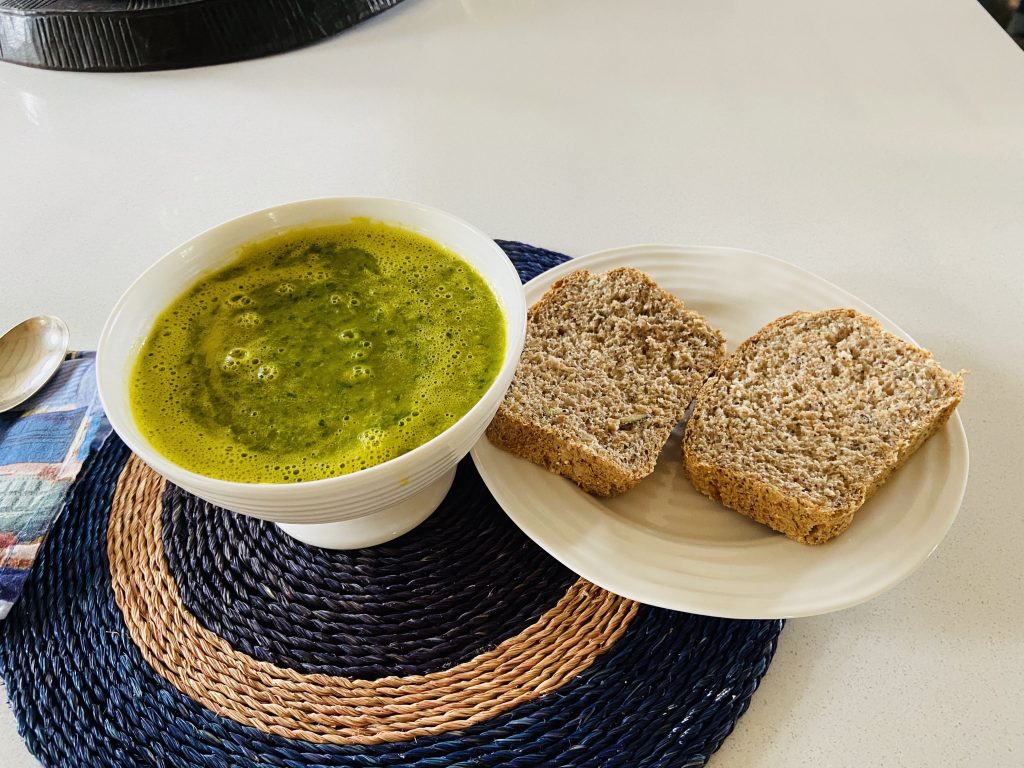 Lovage will grow to be about six feet tall and comes back every year, so you only need one plant. It's well worth growing and it's a good companion for vegetables and herbs.
If you enjoyed this recipe, check out our nettle soup recipe.