Earlier this week the fire rope that acts as a gasket came unstuck on our Chesneys Beaumont 8WS wood burning stove. Given the Covid lockdown regulations, we went online and purchased the Kamino Flam thermal glue and fire rope kit from Amazon.
We opted for the kit because it had next day delivery and we wanted the quickest possible delivery as we are reliant on the wood burning stoves to keep key living areas warm and cosy during the winter.
Our fire rope on the Chesneys Beaumont 8WS is still in great condition, so it doesn't need replacing, but we'll just say that that the 0.8×0.8x200cm fire rope that came in the kit is much too thin for the Chesneys Beaumont 8WS, and we'll keep the rope as a replacement for one of our other fireplaces.
We wiped down the area where the rope had come away to ensure that it was clean. We then applied the adhesive to the rope channel on the door, carefully inserted and firmly pressed the rope into place and then closed the door. This took just a few minutes to do.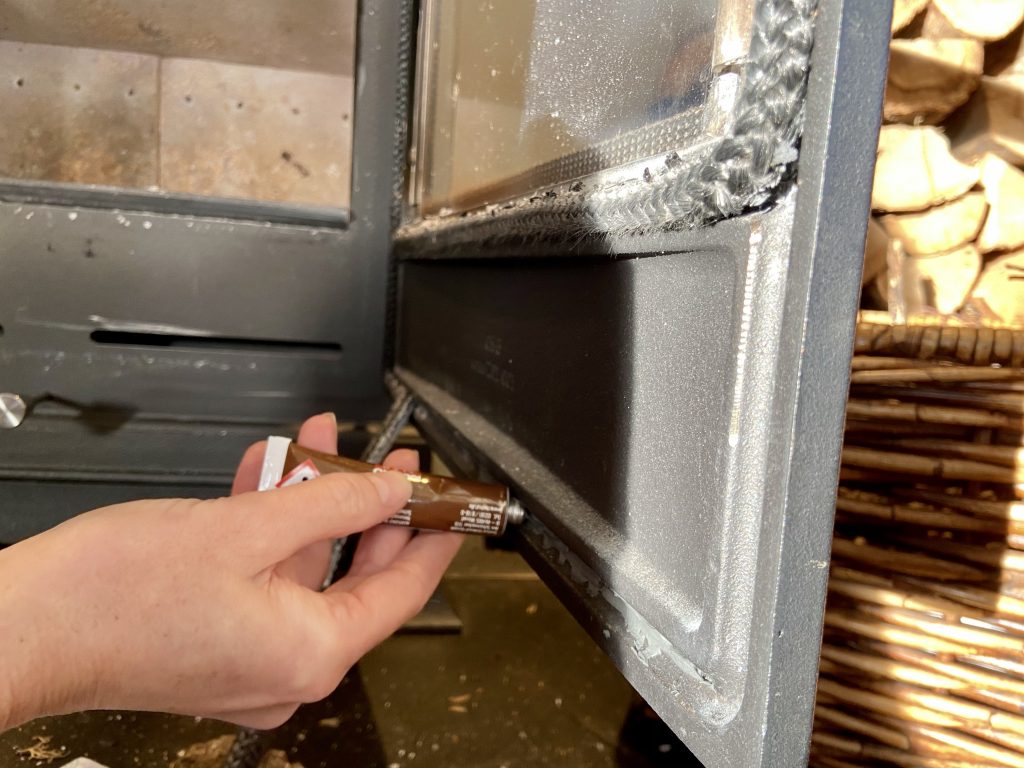 We then left it to dry and cure for four hours, and when we inspected it, the rope was stuck and sitting very securely again on the door. Job done.
The glue comes in a somewhat small 20g tube, and it's worth noting that the adhesive is a very dark grey/black colour, and the rope that comes with the kit is also an anthracite colour.
So far, it appears that the Kamino Flam thermal glue is a good product and the glue and rope can withstand temperatures of up to 550C.