Yesterday was an absolute scorcher. The UK reported the hottest day of the year and our Netatmo weather station registered a blistering 32.8C. With little or no breeze, the house has been baking too, and our garden room registered 37.2C.
While some of the vegetables like the tomatoes and pumpkins have appreciated the hot spell leading to a significant growth spurt, a lot of our other veg and plants around the property have been taking strain, leading to a lot of early evening watering sessions.
Given the significant increase in temperature, at the end of July we'll compare our temperatures to the averages in our area and see how they compare. I think that'll make for some interesting reading.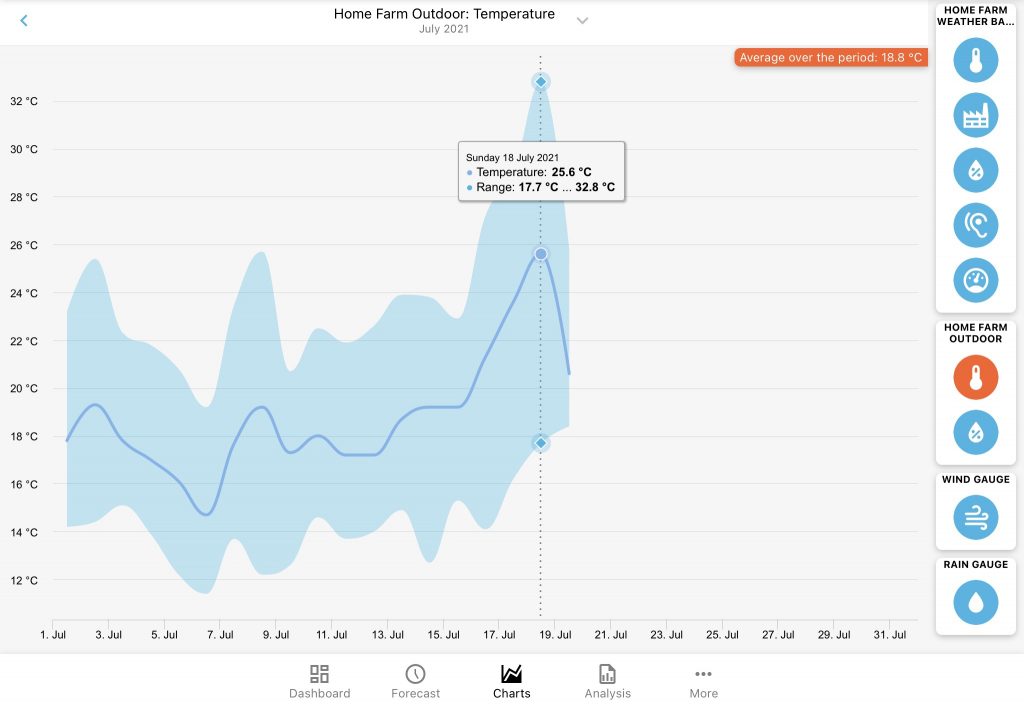 Let us know what your weather has been like in July by leaving a comment below.