All the hard work we've put into our vegetable garden is starting to bear fruit, quite literally. Tonight's dinner was picked minutes before we ate; yellow courgette, Isobel onions, Thermidrome garlic and sage for a delicious vegetarian pasta. You can't get more from field to table than that.
It is a cliche you hear so often, but this meal really tasted much better than using supermarket purchased veg. The onions and garlic were bold and fiery, and the courgette was buttery and fresh. We added a bit of feta, shavings of Parmesan cheese and black pepper to round it off.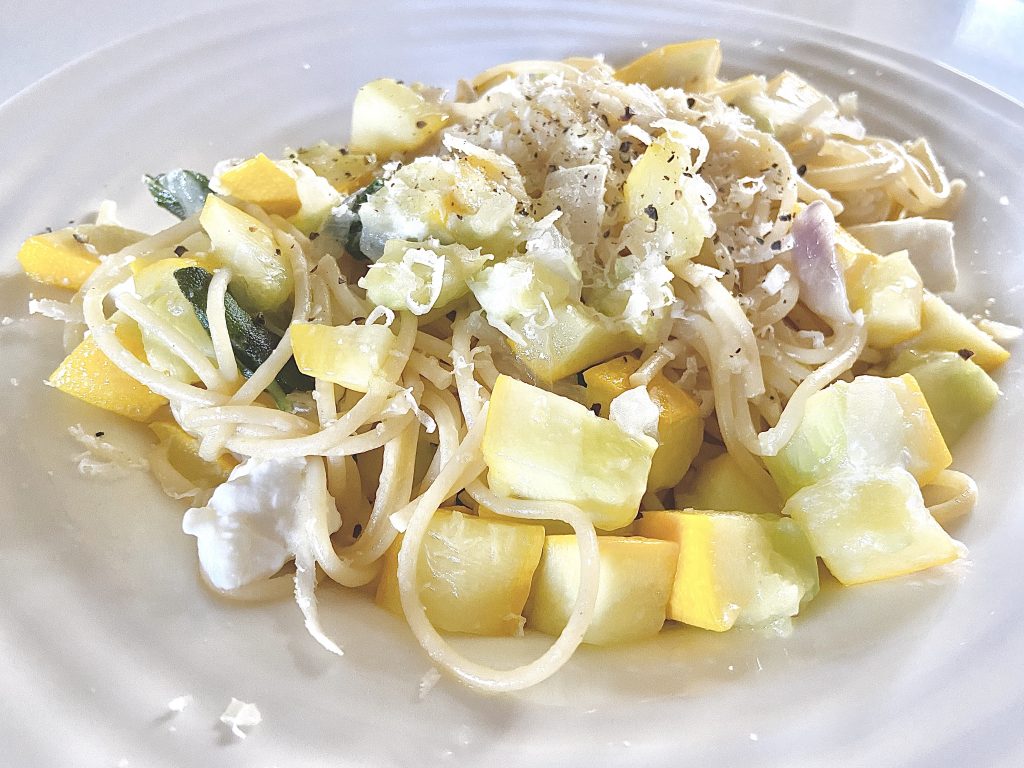 There was nothing fancy about this dinner, but if was full of flavour, goodness and incredibly delicious.
Homegrown veg makes all the difference, especially for foodies like us. We planted our garlic and onions in October last year, and here we are nine months later enjoying them.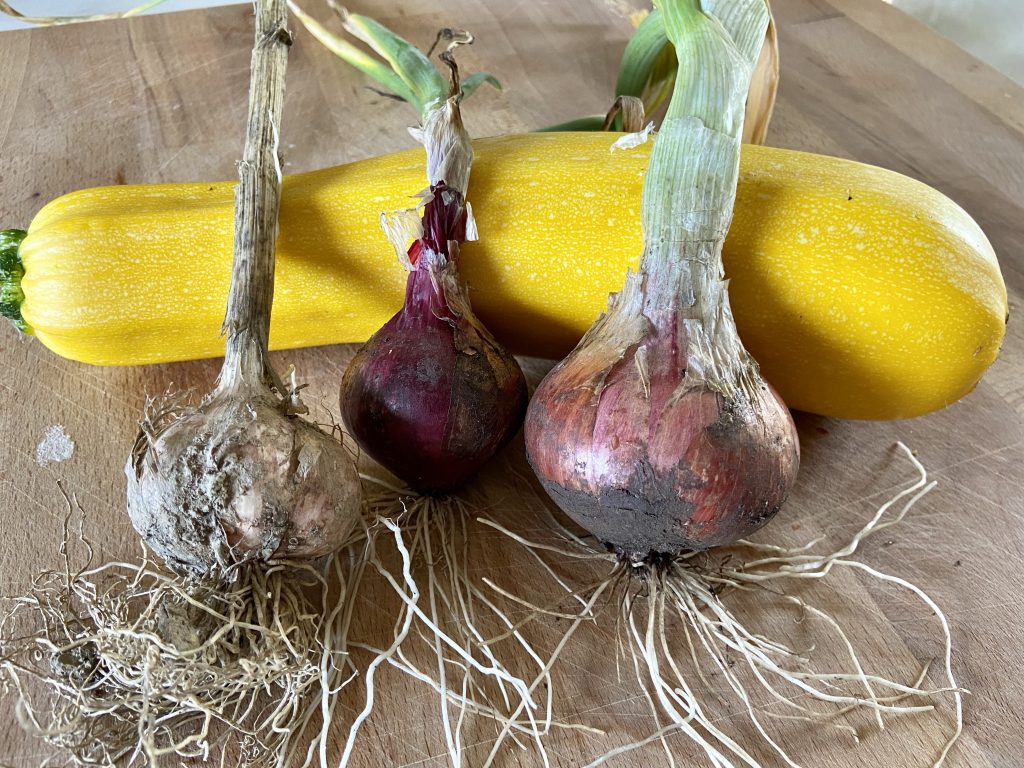 Tonight's dinner was satisfying, liberating, delicious and a sign that we're making progress on our sustainability journey.