We placed a large order with Marshalls on March 27, 2020, for seeds and veg plugs for our new veg patch. At the time, they said they were experiencing delays as a result of Covid-19. I understand companies are struggling, but that is what really irks me about companies like Marshalls and their approach to business.
Three weeks after placing the order, and after not receiving a single delivery, we sent them an email, and a few days later they replied saying it was being processed by the warehouse.
Great. What they didn't say is it was being partially processed and that only a tiny portion of our order was being delivered.
Then they updated their website with this statement: "If you have an outstanding order with us, we are working through them as quickly as possible on a 28 day turnaround that is improving daily."
Six weeks later we are still waiting for half our order.
I know that the Coronavirus situation has been unprecedented and difficult to deal with, but why have Marshalls taken on more orders than they can handle? They are now running six weeks behind delivery schedule and they are still taking new orders.
At what point, as a business, do you not realize that you're drowning and that you can't fulfill orders?
Since I don't believe their management team are incompetent I can only put this down to the desire of making money, money, money during a tough time.
I'm not sure that short-term financial gain and long-term brand damage is worth it. I can't see myself ever ordering from Marshalls again based on their approach.
Yesterday, I sent them another follow up email (my last two have been ignored), and I got this: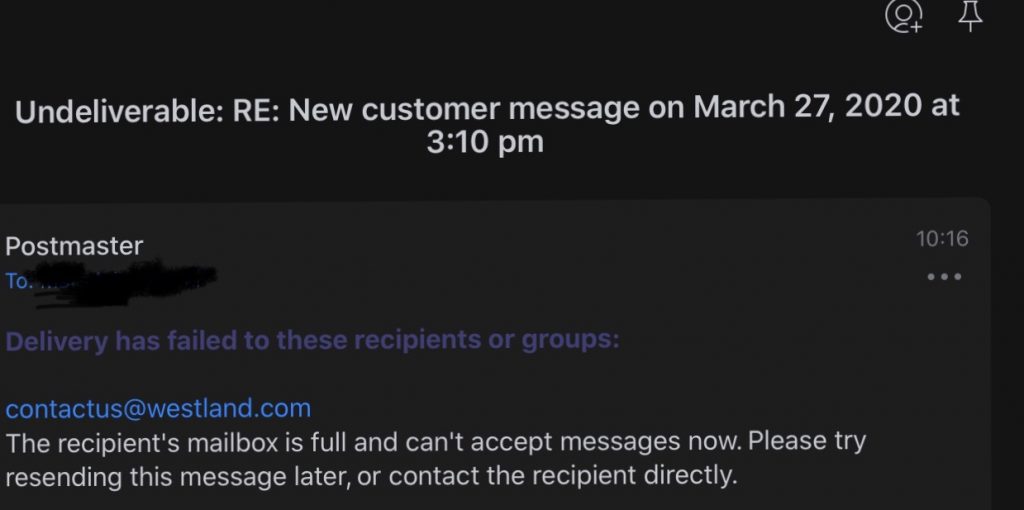 They are drowning as a company, they're overloading their staff and them in potential danger, damaging their reputation and are affecting customers. I was expecting all my veg plugs in 28 days. At time of writing we're at 43 days and counting. Given that it's a bank holiday weekend in the UK, it'll almost certainly be 50 days before we get our next item(s).
I'm desperate to get our veg in the ground, and I think Marshall's greed is going to hurt them. Most other online veg sellers stopped taking orders weeks ago to fulfill orders, but not Marshalls. They're happy to keep taking money and not fulfill orders in a timely manner.
stillAnd take a look at the screenshot we took as our lead image for this post. They're still selling seed potatoes. So if I place my order today, I'll get them in a month (if you're lucky) ready for planting in June, when most potatoes should be planted in April/May. And that's more orders that are delaying fulfillment of orders placed months ago.
Extremely disappointed.