Here's some invaluable advice I never thought I'd have to offer home buyers regarding building survey reports: do not trust your building survey report. It's been just over a year since we moved into our property and we're starting to discover how misleading and inaccurate our survey report has been.
Based on our very expensive report, from a RICS accredited company (we're withholding the name of the company as we're looking into potential legal action) the surveyor was either negligent, lazy or incompetent. Of course, it is likely he might have been all three. We can't be sure.
Either way, it's not reassuring when you use the advice they provide to buy a property and where the primary purpose of the survey is to reveal significant structural problems and flaws that could lead to significant financial losses.
Our building survey report
This is obviously our story, and I'm sure there are thousands of surveys that are accurate, but we're passing on cautionary advice from our experience.
Since my wife and I have no construction or building experience, we paid for a detailed structural survey. It's taken a year for us to find out that significant portions of the report were simply inaccurate and not true, but there are two areas in our case that have led to significant expenditure that should have been knocked off the asking price of the property had the surveyor done his job.
The first is the chimney. This inspection was done from the ground using binoculars, according to the report. We have no issue with that. What we do have an issue with is that the surveyor stated that the chimney was in great condition and needed no work at all.
It was only after we got a leak in the house stemming from the chimney that we got professional roofers out to have a look. They (from the ground) immediately identified that the chimney was not in a good state and when we got onto the roof, we discovered the chimney was on its last legs and at significant risk of collapsing.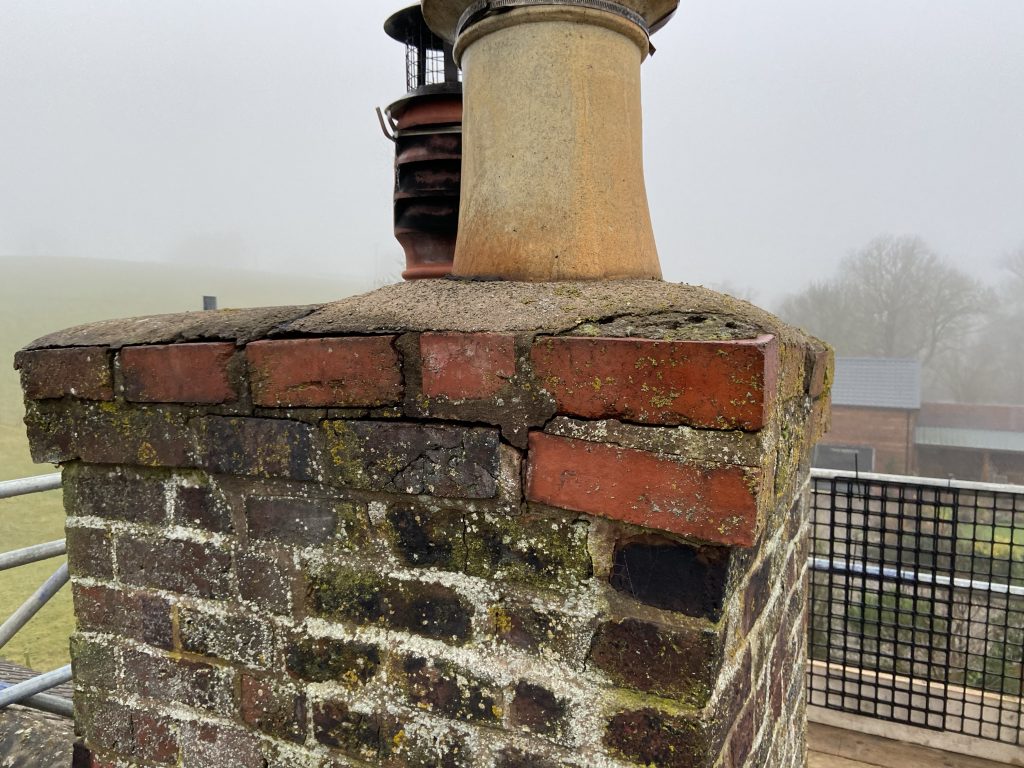 Why would the surveyor write that the chimney was in good condition in his report and mislead us? If he was unsure, surely it would serve us, the paying client, better if he advised us to have it inspected by professionals. I don't have a rational explanation for this.
The second issue, in my opinion, can only be put down to laziness and ineptitude. We have two loft access areas located at either end of the house. The inspector only popped his head into one and gave the interior of our roof and the loft space the all-clear.
This is far from being the case.
The lining is shot and needs replacing throughout the full length of the roof. I'm not a building expert or surveyor but taking one look into the loft space it's very evident that the lining needs replacing. The photo above speaks for itself.
On a related roofing note, the surveyor also stated that our roof tiles had been replaced within the past 5-10 years. Professional roofers and a retired surveyor friend of ours laughed out loud at this and said the roof and tiles were laid in the 1960-70s, about 50 years ago – a far cry from 2010.
What this all means
The repair work is going to cost thousands of pounds and we're not entirely sure why we paid a lot of money for a comprehensive building survey report.
Had the surveyor done his job properly, all the faults mentioned above (including others we've not gone into in this post) should have been picked up and we would have negotiated this off the asking price of the property and used that money to carry out the repairs.
We're disillusioned, disappointed and angry. We've lodged a formal complaint with the RICS-accredited company. They have started an investigation into the matter, and we'll see what the outcome is. We're keeping all our options open. We will update this post when things develop.