We went to our local garden centre last week to pick up some plants. As we are still waiting for our veg plugs from Marshalls to be delivered (it's now been over two months now) I browsed through the veg section and an adorable little plant I'd never seen before caught my attention: cucamelons.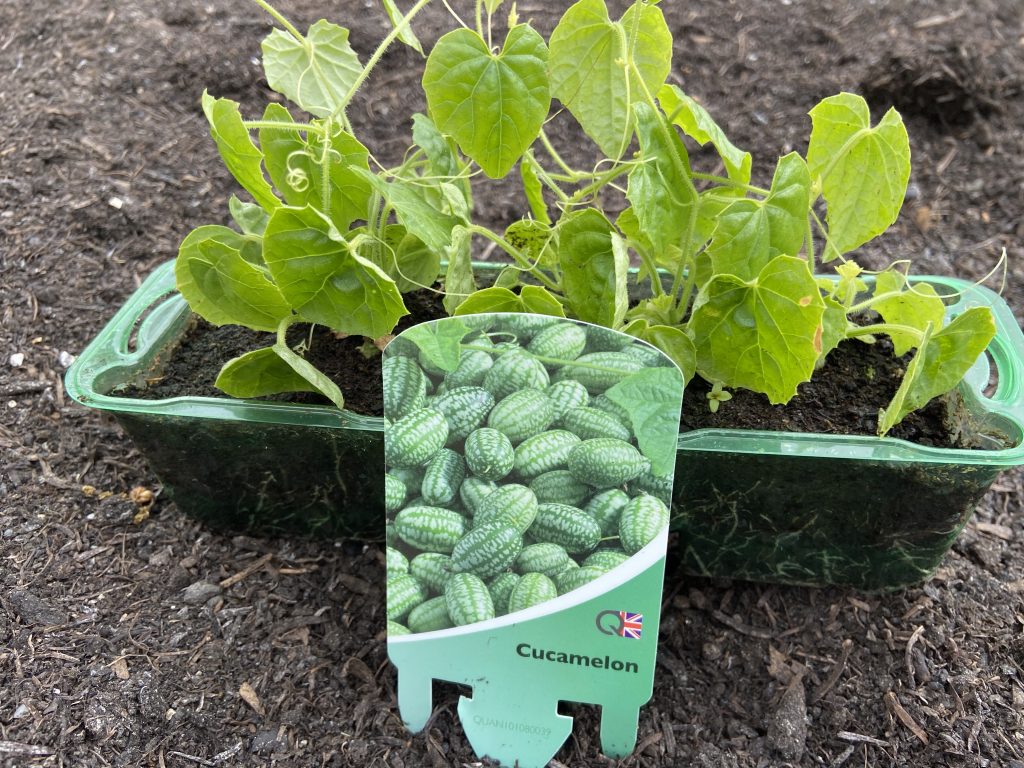 As foodies, we're intrigued by different flavours and vegetables, but I didn't really give this plant much thought after I planted it last week, until yesterday, when our first cucamelon plant flowered and started producing its first fruit.
I know it's odd to refer to a vegetable as cute and adorable, but cucamelons really are ridiculously cute and adorable because of their dinky size. The fruit in the picture below is about 3mm in length. It's tiny.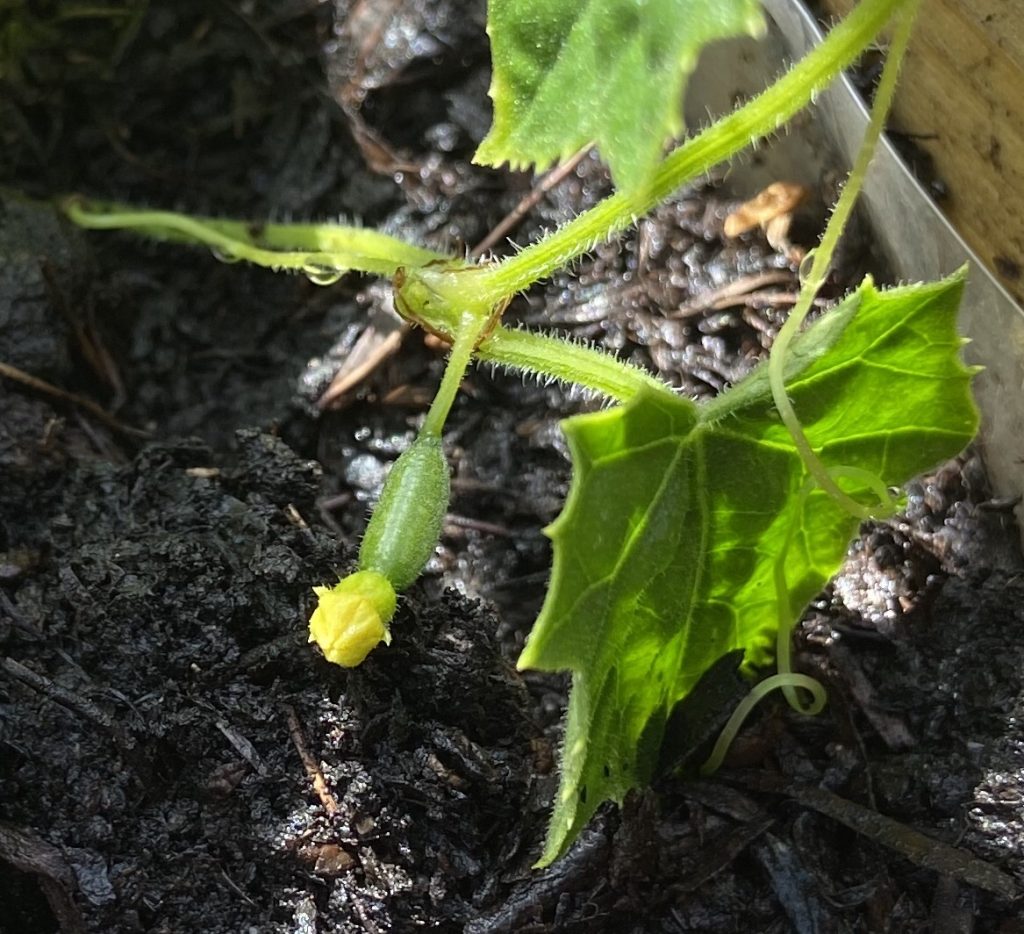 So what are cucamelons?
They are tiny Mexican cucumbers with a taste twist, and are also referred to as mouse melons or mini watermelons. It's a fruit of the Melothria scabra vine and cucamelons grow to the size of a grape and resemble miniature watermelons. So cool.
I mentioned a taste twist. The taste is pure cucumber with a hint of lime. Amazing. I cannot wait to try them. Adding these to salads should liven them up, and they'll probably work in salsas too adding flavor and colour. The mind is racing because cucumber and lime as flavours work with so many things – what about adding them to cocktails? It's very exciting isn't it?
If this wasn't enough, there's also a push to give cucamelons superfood status because they're jam packed with vitamins, minerals, fiber and antioxidants, and their nutrient makeup can help lower the risk of heart disease, stroke and cancer. Not surprisingly, they're also low cal.
I'm thrilled to have come across this plant because it's added some exotic variety to our patch. We will post updates on our cucamelon journey.

Learn more about cucamelons in the UK here.