This summer we are collaborating with Swaledale Butchers sampling their free range beef and pork that has been reared in The Dales. This week, we had a real treat: grilled rump steak with a creamy mushroom pepper sauce, baby potatoes with chives from the garden, chantenay carrots and garlic rainbow chard (also from the veg garden).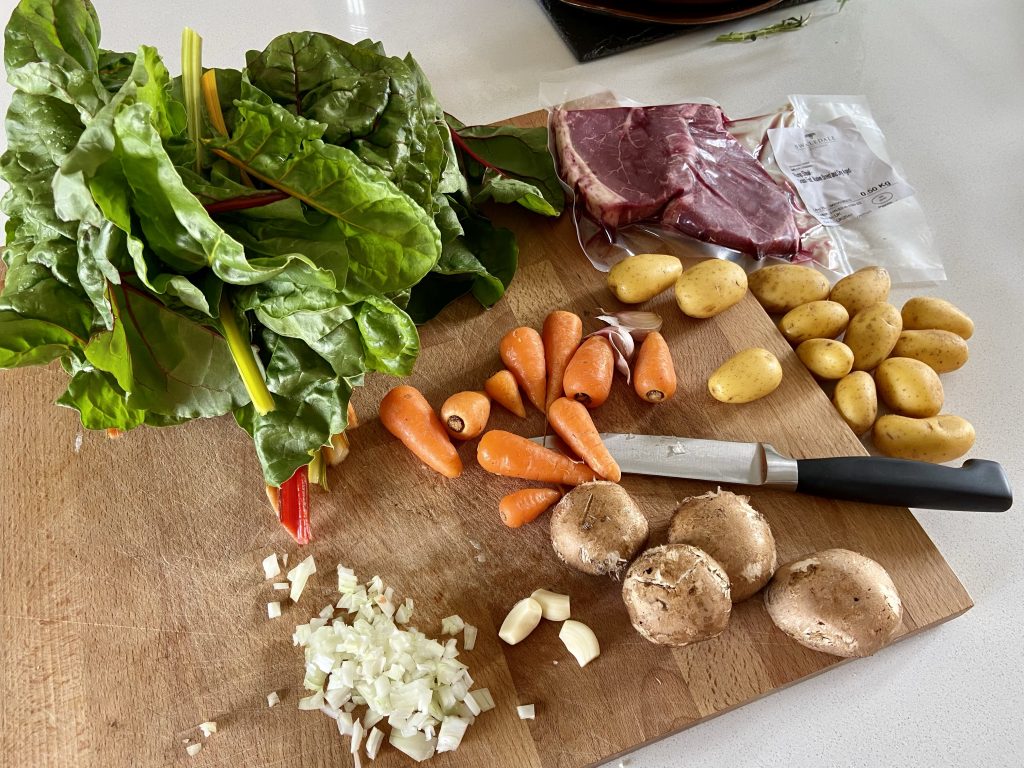 It has been years since we've had a steak dinner, and the quality of this meat didn't disappoint. I like rump because it's not fatty and it's a bit firmer in texture than other cuts. When cooked, this grass-fed heritage rump steak from Swaledale Butchers was juicy, tender, succulent and had a deep, rich, beefy taste. Absolutely amazing.
When not barbecuing, we cook meat on our Staub cast iron griddle skillet which cooks the meat evenly and generates enough heat to allow the Maillard reaction to occur that releases all those wonderful flavours. With great quality meat like this, we cook our steaks medium that allows for the beefy flavours to come through.
Swaledale's heritage breed cattle are grass fed on the Yorkshire Dales and mature naturally. The end result is a fabulous quality cut of meat that is sustainable.
For us, it's much more rewarding treating ourselves to a quality steak like this occasionally, as opposed to eating intensively farmed meat more frequently, striking the personal balance of environmental and financial sustainability.
If you'd like to try this sustainably reared steak, which we highly recommend for its quality, visit Swaledale's website.