Our 6.16kW solar PV array is just under two years old, and it was a strange year for our solar production.
Our year-on-year comparison can only start in April as our panels were installed towards the end of March in 2019, but things got off to a really good start with April surpassing last year's corresponding production and May was a huge month when we smashed our solar production record generating nearly 1mWh of power in 31 days.
The weather though soon took a turn, and the sunny days were replaced with above average amounts of grey and overcast skies that really took its toll on our solar production. December numbers in particular were awful.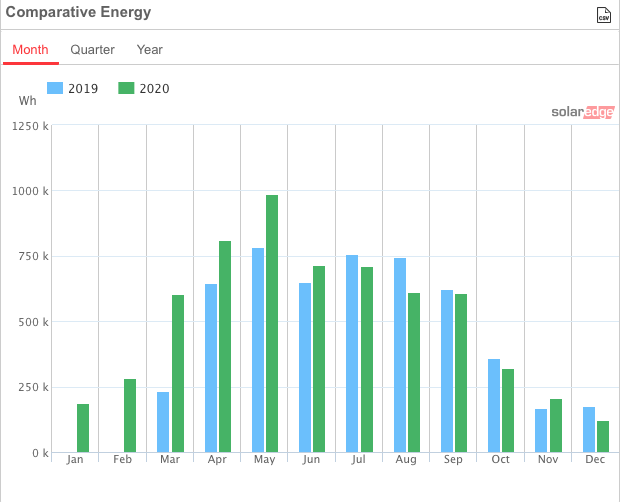 That been said, we were still able to produce 6.166mWh of power in 2020, taking our overall total to 11.307mWh since installing the panels, which means we've saved pumping a staggering 2,920.28 kg of CO2 into the atmosphere.
In financial terms, at an electricity rate of £0.15/kWh, this alone has yielded a saving of around £1,700 in just under two years. That's a pretty good return on our investment (and doesn't even factor in FiT repayments).
To underline just how overcast the skies have been, you can see how much rain we had in December courtesy of our rain gauge in the Netatmo Home Weather Station.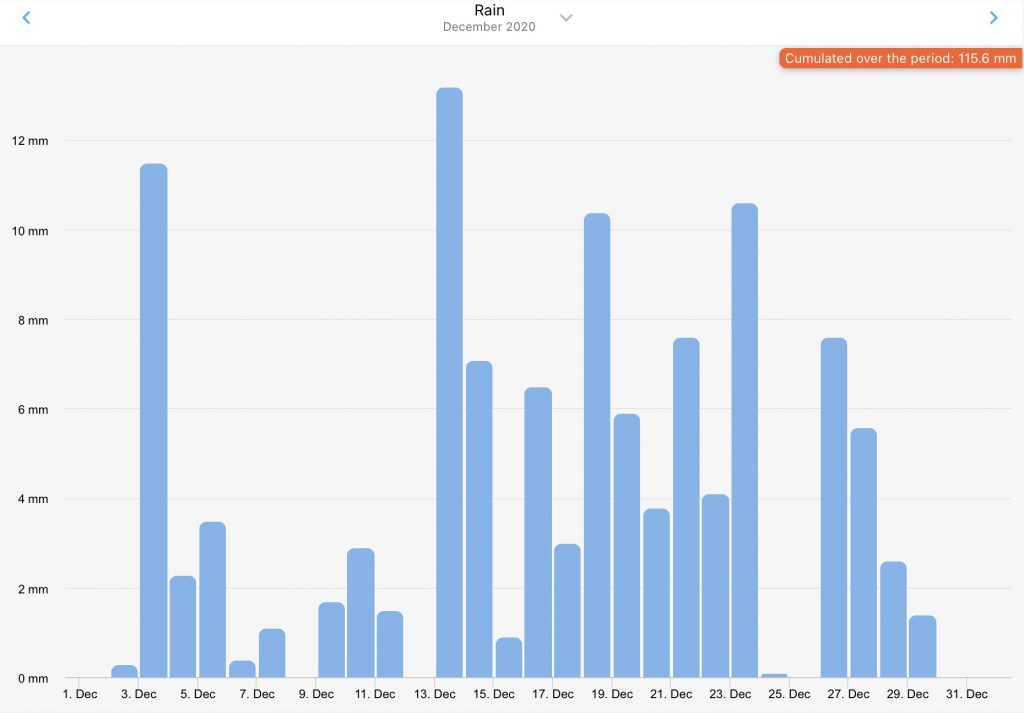 If you'd like to find out more about the Netatmo Home Weather Station, please watch our video review below.