After a series of annoying leaks in our master bathroom this year we decided that enough was enough and that we were going to gut and redo it. Since we are going to do most of the removal work ourselves, my wife purchased us a couple of pairs of VGO Cut Resistant Gloves.
I'll pre-empt this post by admitting that I'm not a huge fan of gloves for DIY work because they can hamper movement and "feel".
We started this gut job in our master bathroom by removing the shower, which comprises of a lot of aluminium supports, some of which were jagged and sharp. In addition to this, the previous owners were cowboys in the way they finished projects, so there are regularly random nails, screws, blades (yes, blades) that protrude from the most unexpected places.
My wife purchased the gloves on Amazon (direct link here) and they arrived this morning. Hesitantly, I put them on, and I have to say I am extremely impressed. They are very well made, snug fitting and don't hamper finger movement at all.
Despite being tight fitting, they are extremely comfortable and it has been a breeze pulling aluminium brackets off the wall, using my multi tool and jig saw, and prying things off with a crowbar. After a full day's work, my hands are entirely scratch free.
The literature that comes with the gloves claims that the gloves are cut resistant, but I have not yet put that to the test. We'll see how long I can prolong that test.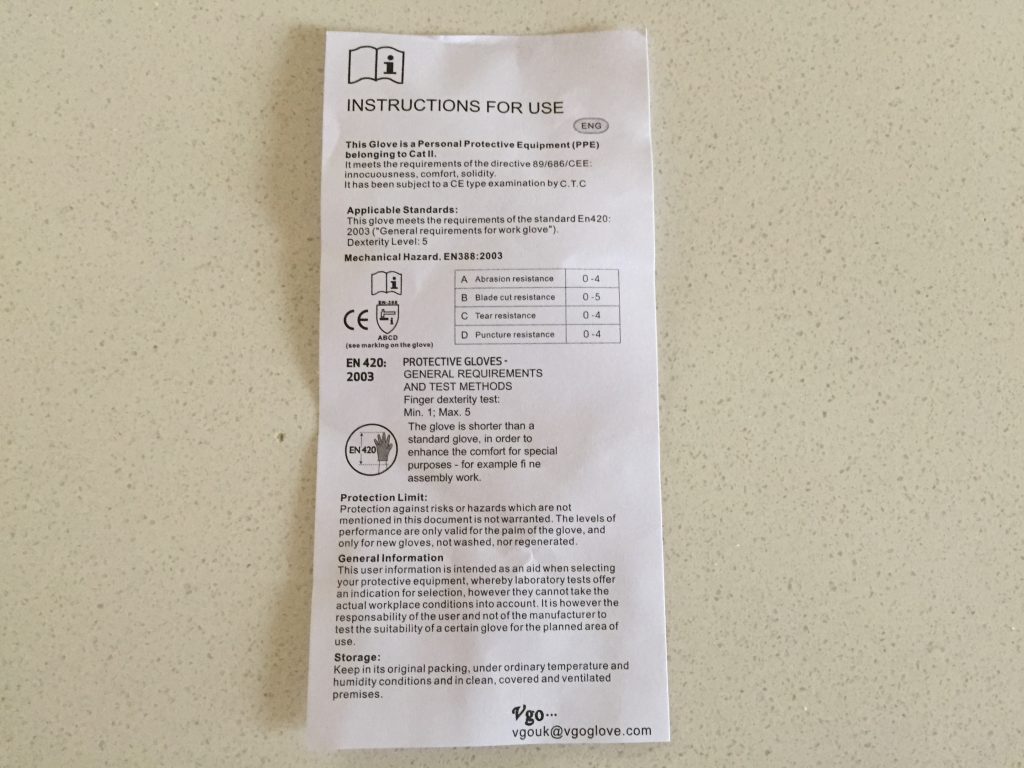 Amazingly, for £9.98, you get two pairs, which I feel is amazing value for a comfortable, safe, well made work glove.
The gloves are only one day old, but I think they will wear well and I will update this post to discuss their longevity.