As documented, we had two horrifically installed stoves when we moved into this property, which we had to replace urgently as they were fire hazards. We opted for two Chesneys Beaumont stoves and we'll now review them a year on since they were installed.
As part of the install we had our flues replaced and the stoves were installed by HETAS approved installers. I cannot emphasize enough how important it is that your fires and stoves are installed professionally. It's critical in my opinion.
We also got professional advice on the correct size of stove for each room. The reason we opted for Chesneys was a combination of their build quality, DEFRA exemptions and timeless, elegant design.
Living room: Chesneys Beaumont 8WS Series
Our living room is approximately 84 cubic meters, which equates to having a 6kW stove to heat that room, which we opted for. We have an inglenook in this room, and the 8WS elegantly and confidently fills it. Its design features swept cabriole legs and a corniced top, which really gives it an air of sophistication.
It exudes visual prowess and heat. On a cold day, it takes less than 30 minutes to heat this room and with regular loads we can easily maintain the room temperature at 23, which makes it very snug and cosy.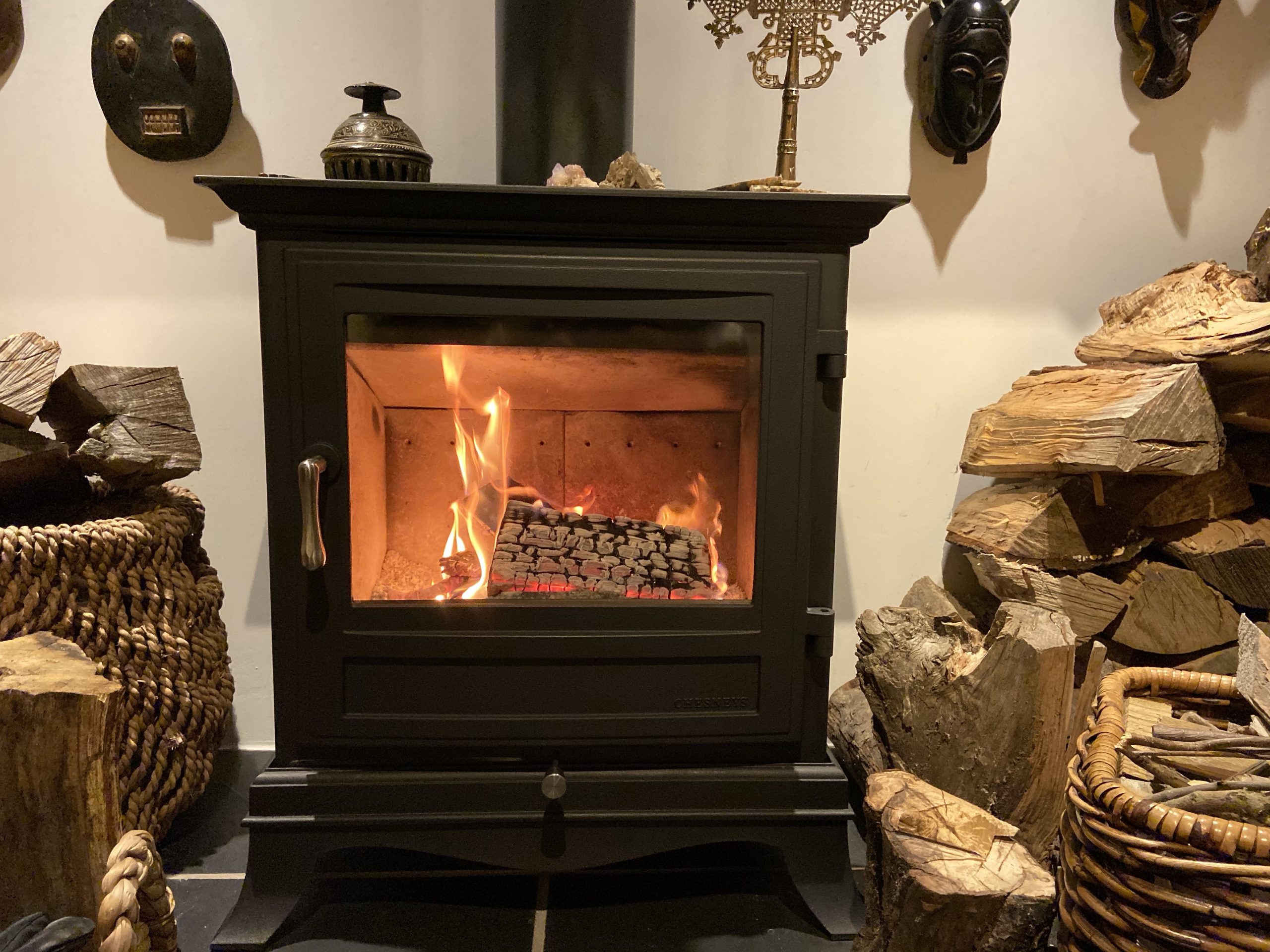 We try to burn wood that's got 10-20% moisture so that we run our stoves as efficiently as possible. On a typical evening we will get through a log an hour to maintain our room temperature at around 23C. We also only add a new log once the previous one is just a pile of red hot embers.
It's an excellent stove, but it's not as efficient as our Beaumont 5WS stove in the kitchen-dining room.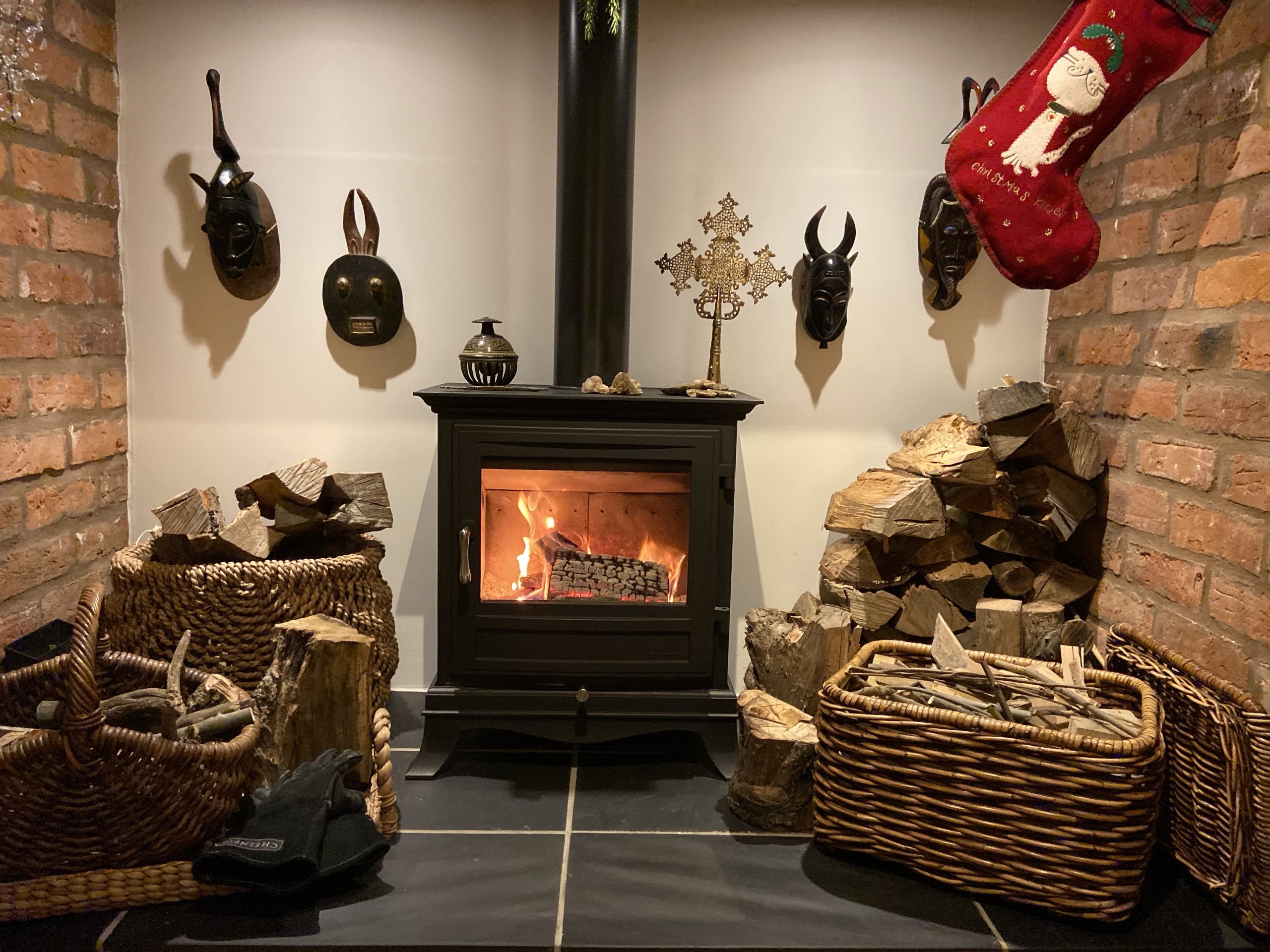 Dimensions: 642mm (w) x 710mm (h) x 395mm (d)
Kitchen/dining room: Chesneys Beaumont 5WS Series
This is a very interesting stove. Our kitchen-dining room is a big space, about 110 cubic meters. The fireplace area is a lot tighter than in our living room, so we were advised to go for the Beaumont 5WS wood burning stove.
As it turns out, it was an excellent suggestion. This stove has a 4.8kW output with a 75.3% net efficiency rating. So, what does that mean in real life terms? Well, it means that this little stove chucks out a lot of heat, so much so, that it heats most of the kitchen-dining area to around 21C and also makes its way up the stairway heating the upstairs hallway.
Stylistically, it matches our 8WS next door and is an elegant decorative stove.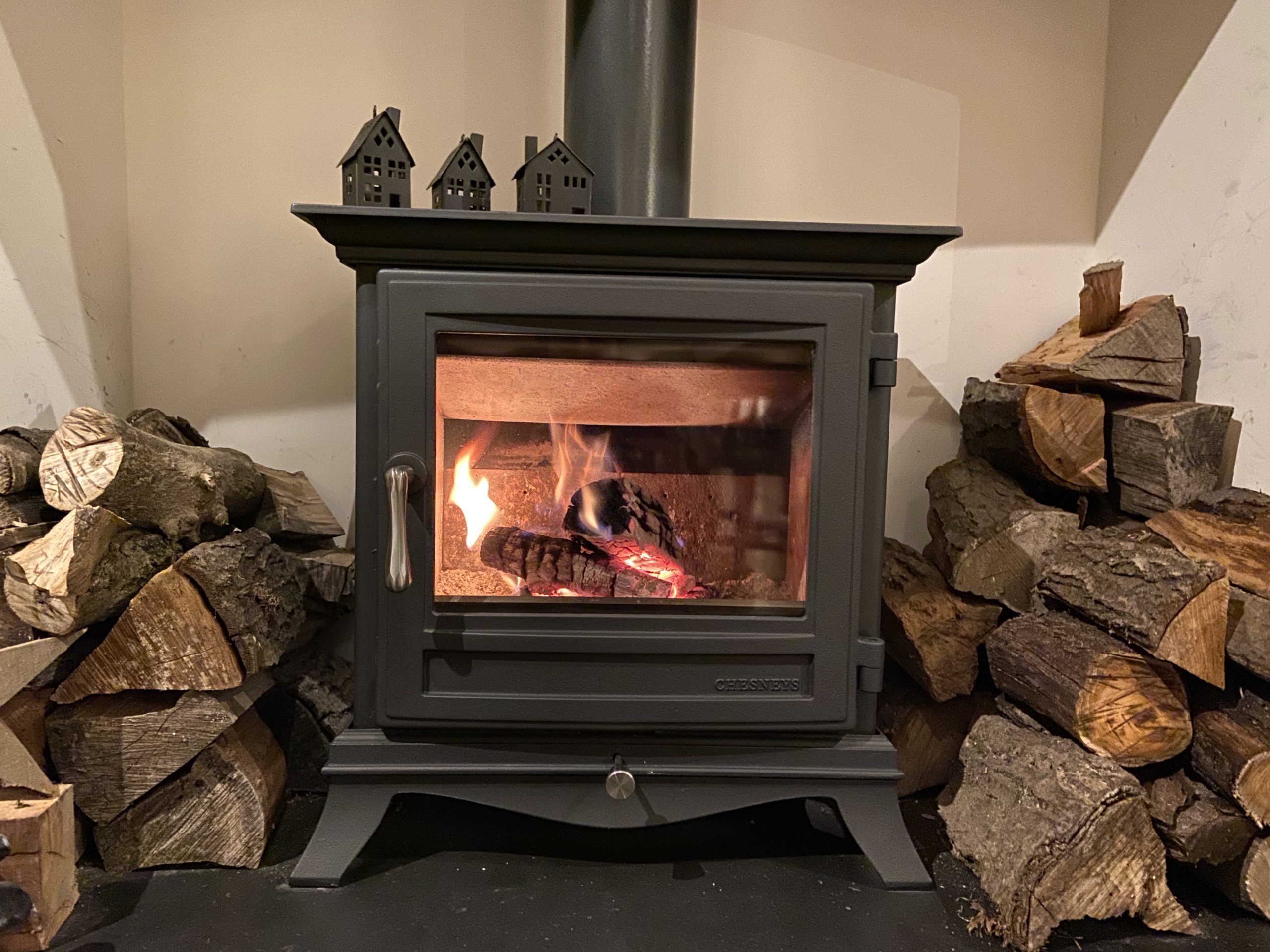 Final thoughts
These stoves have been a saving grace on more than one occasion. When we upgraded our central heating, it kept our living areas warm. When we sprung a central heating leak when temperatures were at 0C and we had no heating for four days, they kept our living areas snug and cosy.
They're still in fantastic condition, but we do look after them and only burn wood. We do not use them as incinerators.
They weren't cheap, but they emit far more heat than the Clearview that was installed in this property and we wholeheartedly recommend these stoves based on one year of usage.