During the course of spring and summer we experienced very few issues with our air source heat pump. Since November, when the temperatures dropped significantly, we've started getting regular errors and outages, which has brought our air source heat pump's reliability into question.
It's worth reiterating that our system has a 4g antennae that allows Global Energy Systems to monitor and remotely connect to our pump to address any issues.
To this point, we've had to flag issues and outages with Global Energy Systems because they didn't trigger alarms at their end. After lengthy outages on cold days, we spike our electricity consumption (which is not efficient) because it needs to get rooms back up to temperature and it needs to heat up a portion of heavy stone underfloor heating in our hallway.
This post will be a detailed, updated log of all our issues to document the reliability of the Caernarfon 18kW air source heat pump.
November 18, 2019: The software system on the control panel decided to exclusively switch over to the oil boiler. The boiler ran for hours, and we had to call Global Energy to address this.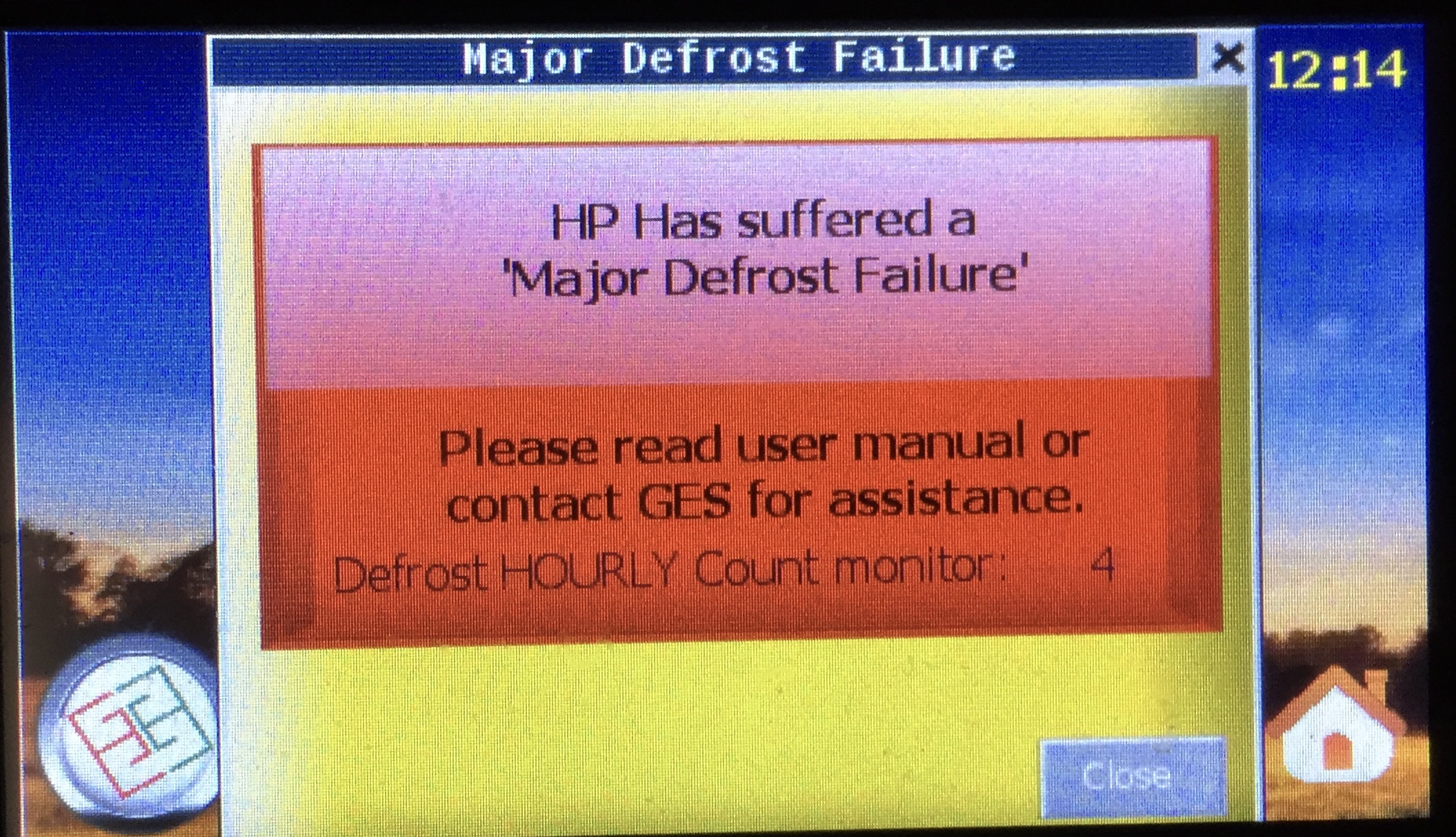 November 19, 2019: The control panel started beeping with a Major Defrost Error error. The pump continued to operate. Global Energy told us that this was not a significant error and could be ignored. Hmm.
November 28, 2019: Our first major issue. It sounded like our pump was operating but over the course of the afternoon temperatures in the house were dropping. The control panel showed the pump was in a 60 second loop: standby – EVU lock – heating – stopping – standby. During this time the pump was not heating at all. Global Energy told us that this error had only happened to them once before and that it was a software error. This took a couple of hours to fix, and it took the hours to get back to temperature.
December 13, 2019: Another massive annoyance. We had guests coming over for Christmas drinks at 18:00. We got home at 17:00 to a freezing house and no hot water. The heating had been off the entire afternoon due to another software error. Thankfully we were able to start some fires and got our living areas nice and warm, but it took Global Energy a couple of hours to address and fix more software issues.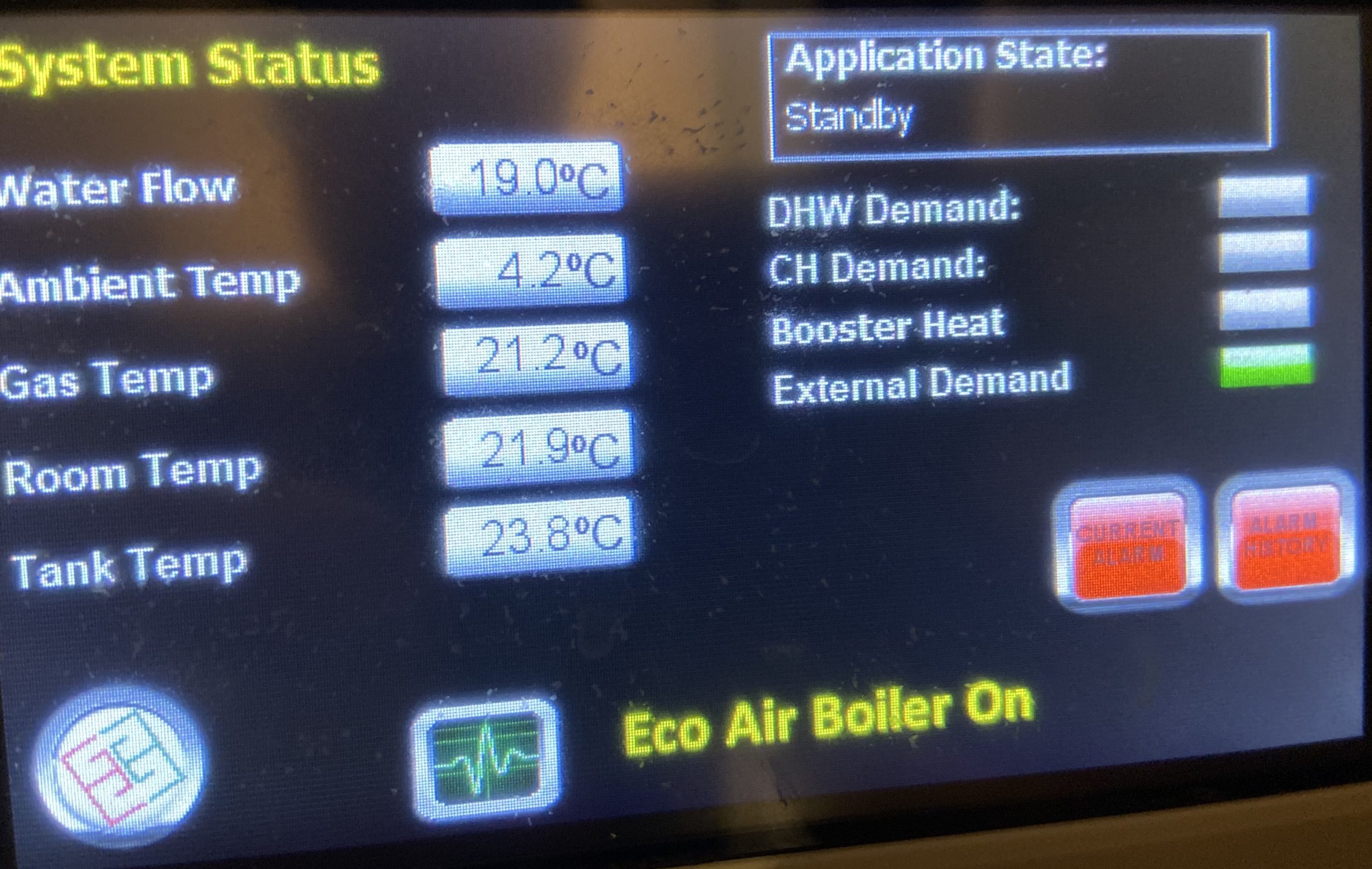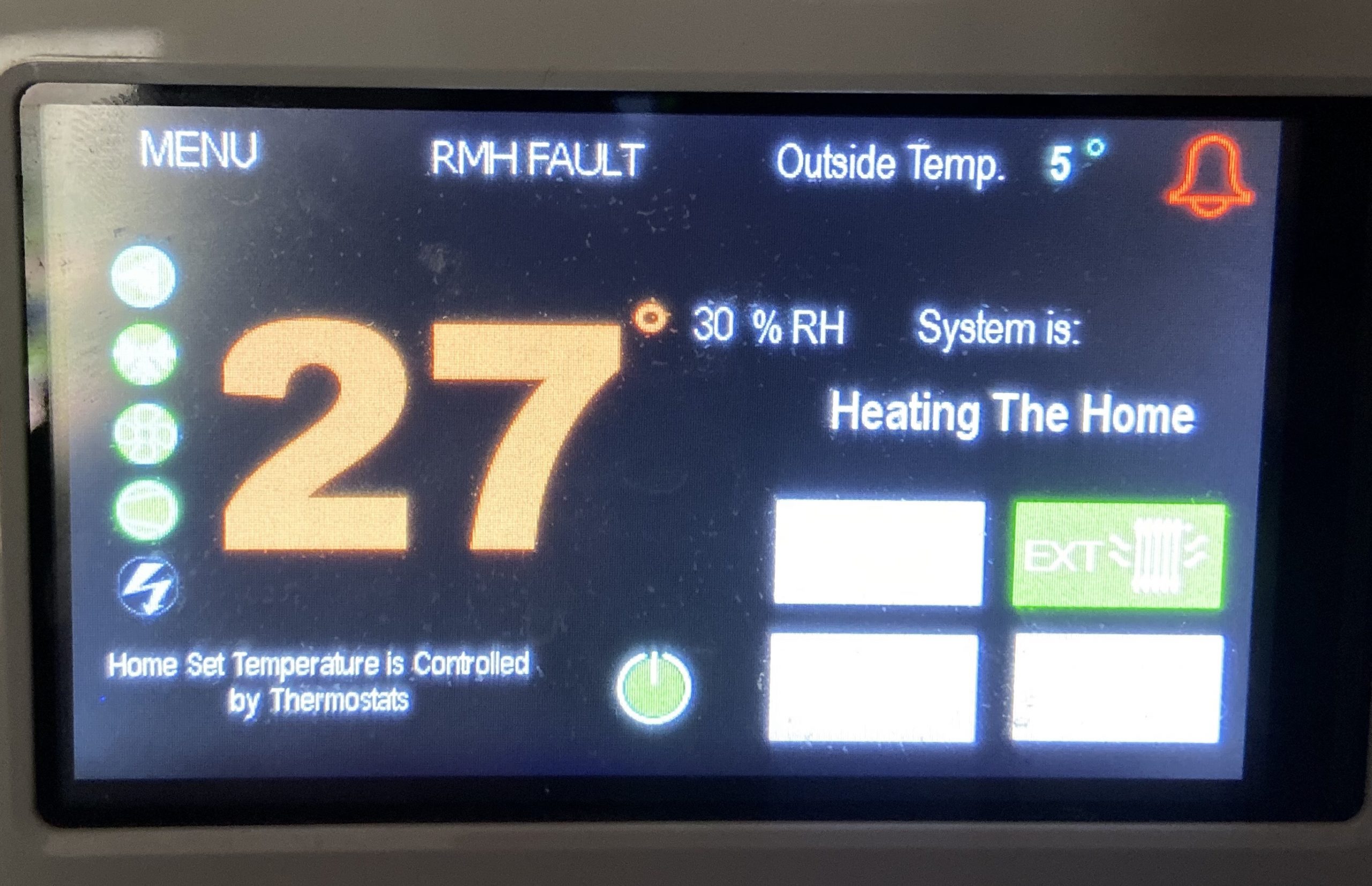 December 14, 2019: After last night's drama, I checked the panel a couple of times and encountered an RMH fault. The pump continued to operate and the error finally went away.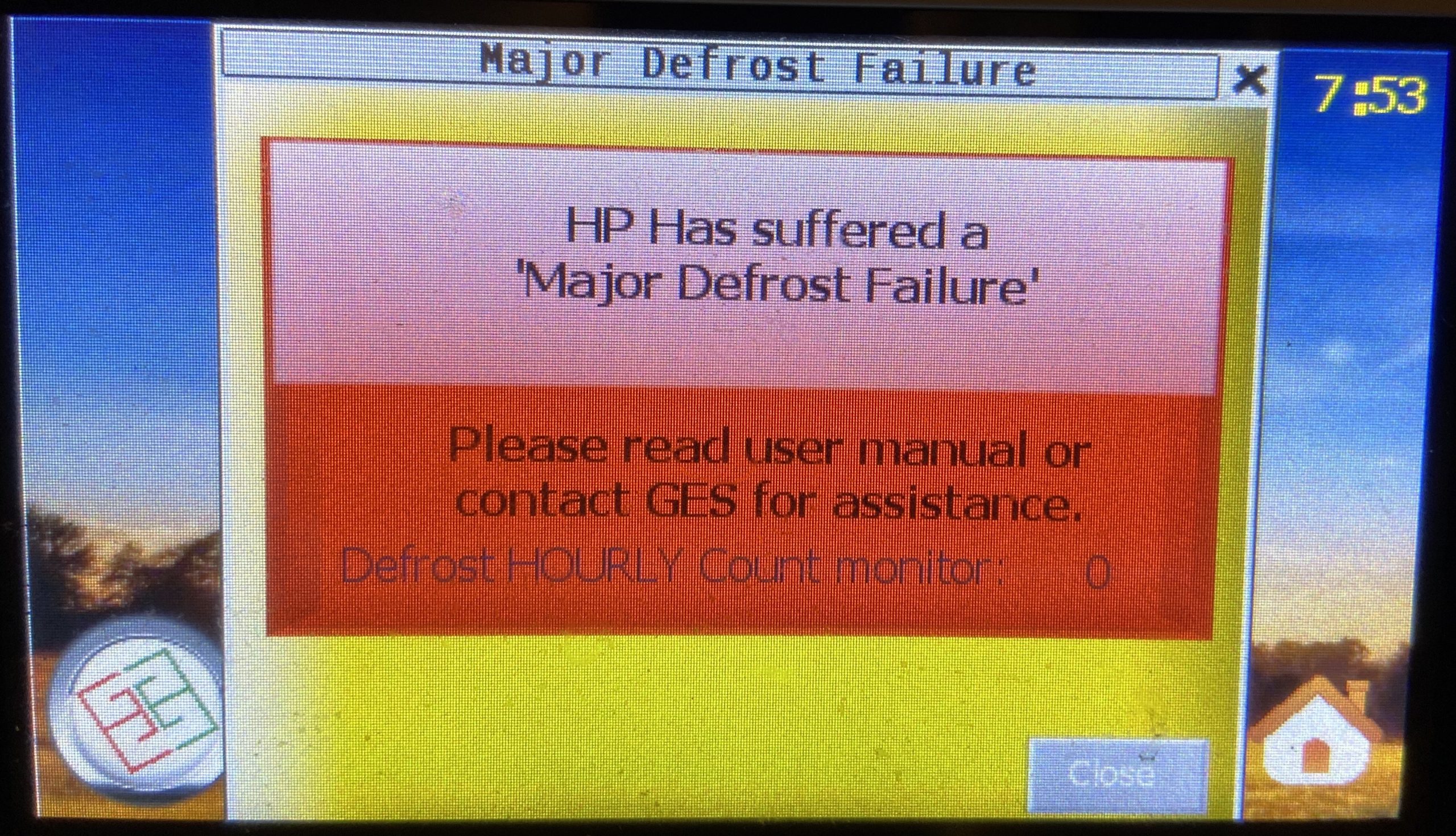 December 19, 2019: Woke up frozen today. Pump's been off since 2:30am. The control panel reads Major Defrost Error (see above). Error hasn't been picked up by Global Energy and we're getting extremely frustrated now as the issues and lack of heating pile up.
Formal complaint
December 20, 2019: Given the amount of issues we've faced with the air source heat pump in the past month, we've sent a formal complaint to Global Energy Systems. The written complaint has been acknowledged – we'll wait to see what the explanation is. Guess we won't hear from till after Christmas. I certainly hope we don't face issues over the festive season.